Blogging is a marathon, not a sprint, and over the time, can be really hard to continue doing an awesome job.
Having the right tools will definitely make the difference.
The list I've written is divided into categories, and the resources mentioned can help you boost productivity, manage your time, increase your audience, make more money with your site or improve your social media following.
Huge Blogging Tools List
I use most of the tools listed in this post, and I suggest you to make a scan through the article to see if you can learn something new!
Or you can use one of the shortcuts below to jump directly to the content of reference.
Have a good reading!
New Content Ideas
Google Trends: find out what is trending at this moment over the internet or make a quick search based on your keywords
Quora: aside from creating your account and add your site links in the profile, you can run a research for your keywords to get several ideas for new posts.
Blog Title Generator: Enter your keyword and it will give you post ideas.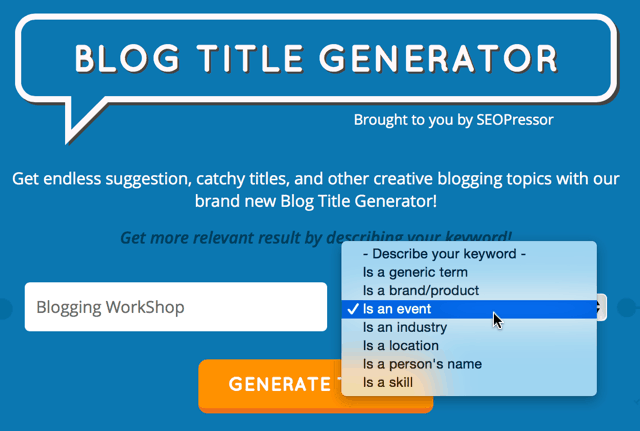 TweakYourBiz Title Generator: just enter a seed keyword and get several headline ideas, together with new post suggestions.
Content Idea Generator: rather than a real instrument, it's a title generator of posts ready to make you smile.
Proofreading
Hemingway App: a free tool to help you increase your writing skills. Get suggestions in grammar, spelling, etc.
Grammarly: I use this to double check my articles before hitting the "publish" button. Particularly useful for the non-native English bloggers. Get several tips in a matter of seconds after submitting your content. There's a free and premium version.
Pictures for Your Site
Photopin: add your keyword in the search box and find your favorite images. It's basically a search engines that takes all the pictures from Flickr under Creative Commons, which means you need to quote the source, before using them (code is provided).
Free Images: very easy to use. Over 410.000 photos available.
Stockvault: run a search, based on your keywords, and find your favorite picture, in a repository of about 54 thousand images.
MorgueFile: this one is very popular. Over 350 thousand photos, a great choice!
Pixabay: simple to use, just make your search. I like the "Editor's Choice", which suggests you the media selected by the Pixabay team.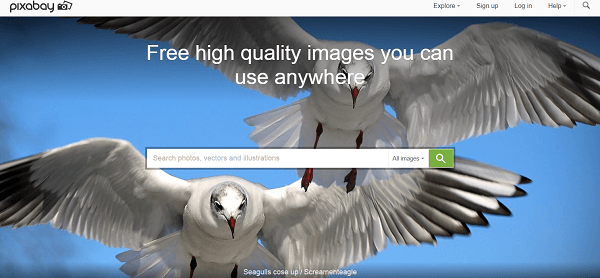 Photo Rack: http://photorack.net
Free Pixels: http://www.freepixels.com
Free Digital Photos: http://www.freedigitalphotos.net
Pic Jumbo: http://picjumbo.com
New Old Stock: http://nos.twnsnd.co ("vintage" pictures)
We Function: http://wefunction.com/category/free-photos/
Gratisography: http://www.gratisography.com
Google image search: remember to add the appropriate link source before adding an image to your site.
Bookmarking
Pocket: bookmarking site and "read it later" app. Good both to get backlinks or to add articles to read when you have free time.
Delicious: pretty popular and old one, still working.
Pearltrees: same as Pocket, equal system, different design.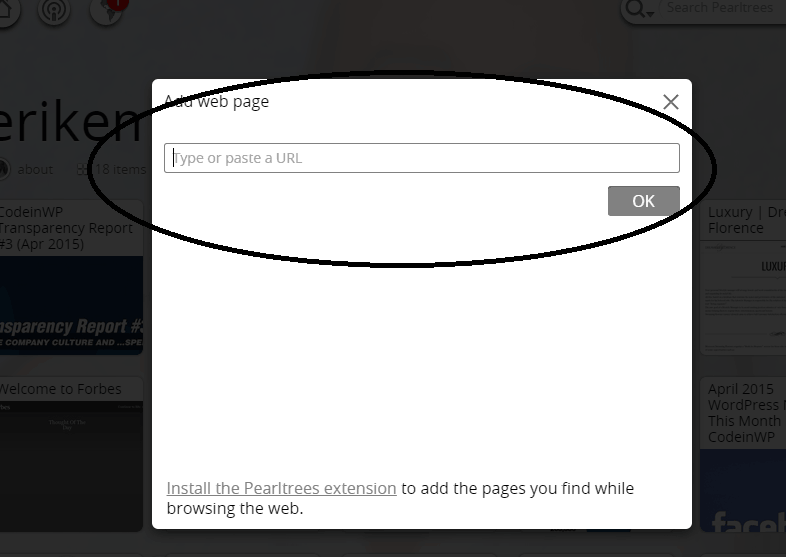 Analytics
Google Analytics: every serious blogger has Google Analytics code installed in his blog. Great to track a lot of metrics and analyze different data.
Facebook Insights: the Facebook analytics for your pages. Divided into 2 main parts: Users and Interaction.
YouTube Analytics: same concept, but for Youtube channel. Click on 'Account' and 'Analytics' which is under "additional features".
TrenDemon: this is a new tool to create more revenue and conversions from your content and traffic, automatically using personalized content recommendation and call to actions.
Productivity
Trello: good for managing your tasks. I use it daily. Based on "cards" and "boards". Your can also add team members.
Rescuetime: find your ideal work-life balance. This tool helps you understand your daily habits so you can focus and be more productive.
Keyword Research
LongTailPRO: a must have tool for any serious blogger. Get profitable keywords to build niche sites that make money or simply to improve your blog traffic, by targeting long-tail keywords. Read my LTP 3300 words guide here.
Google Keyword Planner: the free keywords research tool offered by Google.
Market Samurai: read Chris guide.
CanIRank: a new keyword research tool launched recently.
SEO
Google Webmaster Tool: another must have tool for every webmaster, offered by Google. Get several suggestions to improve your properties, once claimed.
Bing Webmaster Tool: the same concept of GWT, but for Bing (I suggest you to get it, seeing Bing's increased size).
Majestic SEO Site Explorer: another popular tool for checking your backlinks (and much more), which uses a freemium model.


Ahrefs: a great tool for check backlinks and monitor the SEO of your site, with a very loyal user base. Similar to most of its competitors, this tool uses a freemium model.
SEMRush: it's one of the biggest free SEO tools available online and its age is a clear endorsement of its value.
WooRank: use it to get a fast and clear review of a website.
Open Site Explorer: SEO Moz tool. It's basically a search engine for links.
Quicksprout: it scrutinizes your site from top to bottom, giving you precise details on SEO, SMO and comparisons with competitors.
Server Analysis
Pingdom: this site offers a free online tool that analyzes the loading time of a given URL. Plus, you can be notified when your site is no longer accessible. Good for monitoring your server status!
URI Valet: another free service, which allows you to view HTTP headers transferred during a request for a specific URL.
Downforeveryoneorjustforme: " Is the site down for everyone or just for you?"
Social Media
Hootsuite: a fantastic tool for managing all your social media accounts under the same dashboard. I use the PRO version (you can even auto-post content from your blog's RSS feed).
BufferApp: this app is used by many bloggers and social media marketers. Easily schedule your content, for free.
Followerwonk: this website provides valuable information on your Twitter account with the ability to compare your followers with those of other users.
Tweriod: this tool analyzes your Twitter account with a particular attention to the moments in which you generated more engagement.
JustUnfollow (now Crowdfire): useful site to manage your Twitter and Instagram followers. It's free up to 200 daily actions.
Conversation Score: after analyzing your Facebook page, it provides information regarding your relationship with those who follow you, your habits, the percentage of likes in your posts and other useful statistics.
LikeAlyzer: it analyzes your Facebook page and gives you advice on how to improve your presence and your appeal, relying on dialogue, timing and posts that you have posted.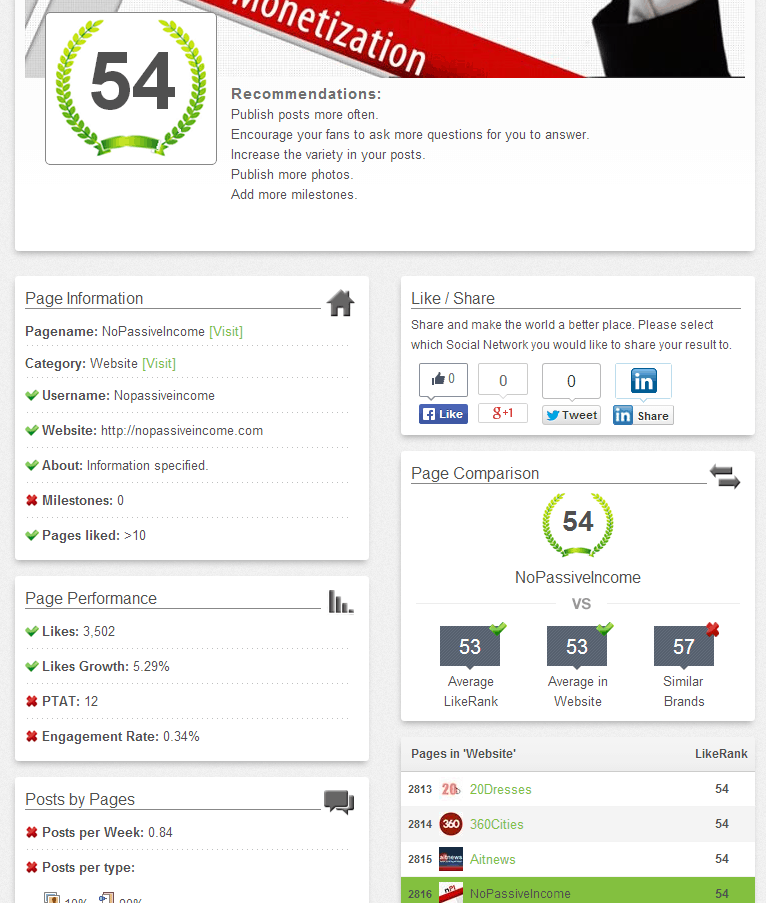 Twiends: use this tool to gain exposure for your Twitter account and receive new followers.
Tweepi: useful for "flushing" people who are not following you back on Twitter, or reciprocate following users who are actually your followers.
Tweetstats: it's another free tool for measuring your Twitter profile.
Twitter Counter: a useful service to measure some parameters of Twitter, like the followers growth rate, the average number of tweets per day, and more.
Klout: are you using it? This website has been always in the center of a debate, as an instrument to measure your level of online influence (be sure to not take these numbers as really the truth).
Social Mention: good to alert you whenever a specific keyword is mentioned on a platform of social media.
Oktopost: a powerful social media management platform, created especially for B2B marketers and with particular attention to LinkedIn.
Site Monetization
Google AdSense: Google contextual advertising network. The most popular way to monetize a blog.
Infolinks: in-text advertising solution, with various ad formats (read my review here).
BuySellAds: most popular online advertising network. Check my site marketplace at BuySellAds.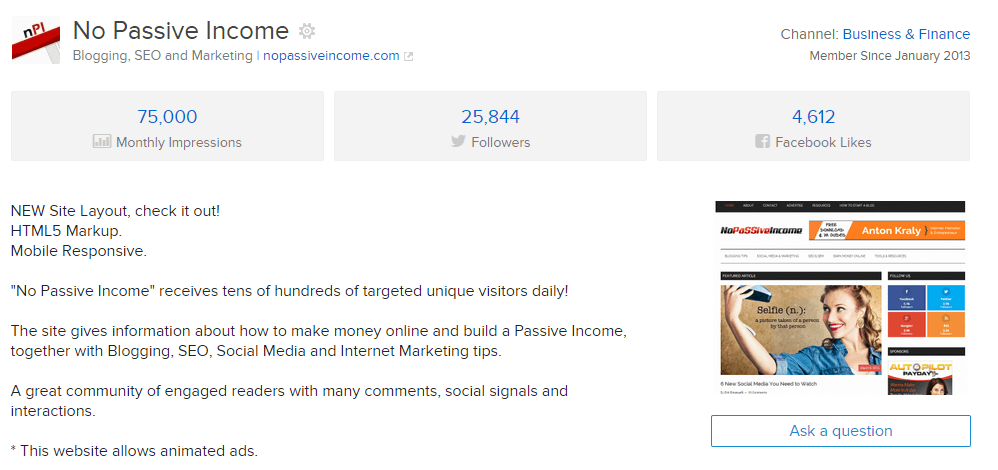 RankSeller.com: get sponsored post opportunities.
RankSider.com: same concept of RankSeller.
SponsoredReviews.com: get many job opportunities. But high competition.
SeedingUp.com: great way to monetize your site and social media audience. Check the interview with Johannes here).
LinkVehicle: sponsored opportunities and affiliate links to make money with your blog.
Affiliate Programs
ShareASale: a popular affiliate marketplace with many affiliate programs that you can join.
Hosting Resources
HostGator:  leading provider of web hosting, VPS hosting and dedicated servers. Discover why over 9000000 websites trust them for their hosting needs. I have a dedicated server and very happy with it.
FileZilla: desktop FTP tool.
Blog Marketing
Triberr: share your content and other members one. Get your audience amplified and increase your connections. See Chris article here.
JustRetweet: a nice platform where you can expand your social media audience, by sharing other members posts and gaining credits, while you want to submit your content and get it shared by other users. Read my review here.
ViralContentBee: good not only to boost your Twitter exposure, but also to increase your Pinterest and Facebook audience. My review is here.
Conclusion
I hope you enjoyed this list, and that you learned something new today.
Please add your favorite tool in the comment below, and let me know what you think!
Thanks.
Featured image at http://imgkid.com/construction-tools.shtml