In this post I'll show you, how I got 550 likes for my website (nopassiveincome.com) in two days.
First of all I want to mention that all Facebook users which liked my FB page are real users, which are interested in blogging and passive income. So no "fake" users, "black hat" users or even bought users.
Below I'll show you 15 tips how to get more and more likes on Facebook. And be patient – the last one point is the most important and most effective 😉
But first, please like our Facebook page:
How to Get Likes on Facebook

Offer Great Content on Your FB page

You can put here whatever you want – pictures, articles (notes), links, questions, videos. Important thing here is to mix various types of content.

Ask Your Users to Like Your Page

It's very simple – you have a lot of regular readers, Twitter followers, email subscribers, or even friends on Facebook or on other social networks. Just ask them to like your FB page.

Make Contests on Your Facebook Page

People like contests. You can offer some prizes like ebooks, wallpapers or even money. But remember – contests on FB should be run only via 3rd part apps (it's on Facebook rules).

Link to Your Facebook Page

You can link to your FB page from your own page, blog, email signature, twitter account or even from your guest post. But don't overuse it.

Offer an Incentive to Like Your Page

It's similar to running a contest, but you don't need 3rd part apps and everyone is a winner 😉

Participate in FB Groups

If you have time, you can actively participate in related groups on Facebook. It really works – but a lot of time is needed to see effects.

Create Images with Call to Action

Prepare awesome image with call to action inside this image. It also works for infographics.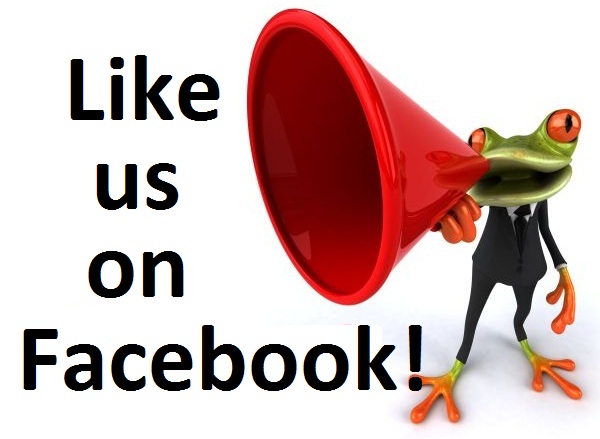 Write an Article "How to Get Facebook Likes"
People love (and hate) read "How to" articles. So, fill it with great content and here you are – some more FB users will like your page
Buy Likes for Your Facebook Page
I don't recommend this method because bought users may not interact with your other fans. On the other hand – there is a lot of sites which offer paid likes…
Exchange Likes with Other Facebook Users
It is very simple – you like someone's page and in exchange you get like from him/her.
Install Like Box Widget or Like Button on Your Page
Make it as simple as possible to like your page. Sometimes people want to like your FB page, but they don't know how to do it…
Beg for Likes by Sending Spam Messages
No comments 😉
Black Hat Ways for Getting Facebook Likes
(Un)fortunately I don't know such methods 😛
Ask for Likes from The Real Life
Facebook is the most popular social network. And it is popular not only on the Internet, but also in real life. So you can ask for likes also in the offline word, for example on:
Business cards
Ads on newspapers, radio and TV
Shows and conferences
Company paper
Your own car
Facebook Ads!
Yes, this is my secret. This is the most effective way on getting Facebook likes. You may think "yes, maybe it's effective, but it must be very expensive…"
Not at all. I spent 9.08$ for getting 324 clicks (in pay per click model) and 542 new likes for my site. So one like costs me about 0.0167$. Not bad… And it took me two days…
Of course Facebook propose higher price for one click (for me it was 0.5-1.2$) but you can change it and set a price you can afford.
Some more benefits of Facebook Ads:
-you can show your ads to people based on their age, location, nationality, interests and other features
-very fast effect of your actions
-very simple (comparing to Google AdWords)
-cheaper (than Google AdWords)
-except credit cards they accept PayPal and Facebook coupons
-there are also Facebook coupons which you can get for free or buy for few bucks. For example I bought a Facebook coupon (worth 30Euro=37,29$) for 6$…
-Each Facebook page, which has more than 400 likes, can promote (for 5$ or 10$) their last post among their fans. It is also one way to reach more likes for your page. I didn't try it yet, but I definitely plan to do it in the next few months.
And what are your tips in getting Facebook fans or likes? Share them all below in the comments. And of course like our page 😉