This year a lot of websites was hit by Google Penguin update. What's more, some minor Google Panda updates also hurt a lot of blogs. Organic traffic disappeared…
In the last two months I read more than 200 articles and blog posts about SEO and traffic. I make a little compilation from them and in this post I collected most important tips (and links) about traffic and SEO which I found on blogosphere.
This article is divided into two parts.
The first one is about 35 Traffic and SEO tips – it's my compilation of SEO and traffic tips 😉
The second part is a base for it – it includes links to almost 40 great articles from bloggers.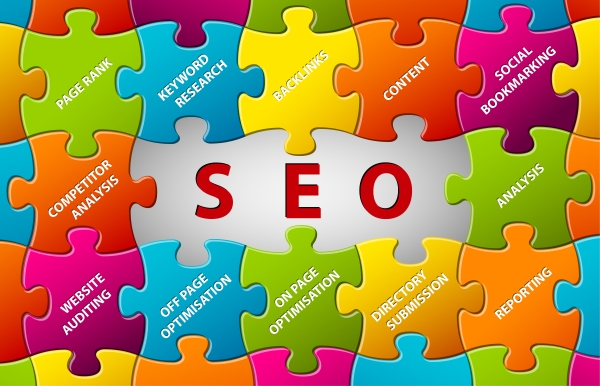 Part I
Traffic & SEO Tips
Define Who Is Your Reader

Plan Your Traffic and SEO

Follow Your Plan

Use Keyword Research Tools (like Google Keyword Tool or Market Samurai)

Use SEO Tools for Analyzing Your Competition (Alexa, SEMRush, Majestic SEO)

Use Analytical Tools to Monitor your Site

Optimize Your Website (Onsite Optimization)

Use Proper Keywords on Your Site

Avoid Keyword Stuffing

Use Internal Linking

Don't Overoptimize Your Website

Don't Overuse Black Hat SEO Methods 😉

Don't Rely on One Source of Traffic

Prepare Great Content for Your Readers

Get a Lot of Quality Links to Your Site

Don't Get Thousands Links too Quickly

Don't Link to Bad Neighbourhood from Your Site

Remove Links from Bad Neighbourhood

Add Shares Buttons to Social Media

Make Relationships with Bloggers

Write Articles for Other Websites

Start Building Your Email List Today

Participate in Social Networks (Bloggers.com, Tribber)

Think Broad, Concentrate on Details

Be Up to Date with Trends and News in Your Niche

Update Your Site Frequently

Be Consistent in Your Actions

Don't Give Up – Building Traffic Needs Time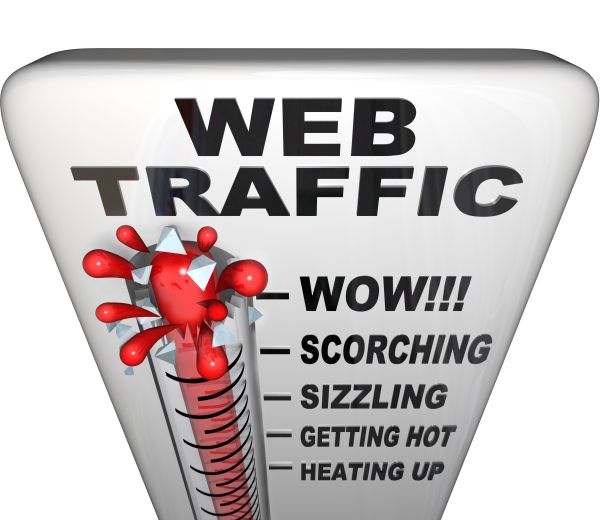 Part II
SEO Resources (Articles Written by Other Bloggers)
 (in alphabetical order)
Jason Acidre @ kaiserthesage.com
SEO Strategies and Inbound Marketing Best Practices for 2012
21 Advanced Link Building Strategies
Link Building in 2012: Scalable Link Building
A Link Development Strategy for Large Websites
Viral Content Ideas for Boring Industries
Anti-Penguin Link Building Plan
Jeff Bullas @ jeffbullas.com
50 Social Media Marketing Tips and Tactics
Kristjan @ detailedsuccess.com
Detailed Guide To Backlinking Success For Niche Websites
Pat Flynn @ smartpassiveincome.com
THE Backlinking Strategy That Works
Casey Henry @ seomoz.org
What Makes a Link Worthy Post – Part 1
What Makes a Link Worthy Post – Part 2
Kristi Hines @ kikolani.com
40 Advanced and Alternative Search Engines
Natural Link Building 101
Search Engine Marketing vs. Social Media Marketing: The Showdown
Ana Hoffman @ trafficgenerationcafe.com
My Favorite Bite-Sized Web Traffic Tips: Reader's Digest Version
The Highly Profitable Traffic Strategy You Aren't Using Yet
Jennifer Horowitz @ ecombuffet.com
Farmers, Pandas, Penguins Oh My!
Chadrack Irobogo @ webincomejournal.com

Google Panda And Penguin Updates: What You Should Know To Stay Ahead Of The Game!
Jeevan Jacob John @blognetworking101.com
Why Commenting and Social Media Suck As Traffic Sources
Ankush Kohli @ emarketinguide.com
Mobile Website SEO Tips & Guide
Chris Madej @ NoPassiveIncome.com
8 Helpful Tips, How To Promote Your Blog
20 SEO Tips for Beginner Bloggers
Google Penguin Attacked – 50 Types of Links to Strengthen Your Website
Admin @ micrositemasters.com
Penguin Analysis: SEO Isn't Dead, But You Need to Act Smarter (And 5 Easy Ways to Do So!)
Nick @ nickstraffictricks.com
How To Build Back Links Super Fast
Massive DoFollow Blog List Directory
How To Build Backlinks – Fast & Easy Strategies To Build Backlinks
How To Rank #1 In Google
Francisco Perez (ditesco) @ iblogzone.com
Best SEO Plugins For WordPress 2012 (part 1)
Best SEO Plugins For WordPress 2012 (part 2)
Daniel Scocco @ dailyblogtips.com
Blog Project: 30 Traffic Generation Tips
Amit Shaw @ itechcode.com
List of CommentLuv Enabled Blogs for 2012
Best Tips to Raise Traffic For Your Website
Jane Sheeba @ probloggingsuccess.com
Traffic Generation Formula: Is Blog Commenting And Social Media Out?
Viral Marketing: Generate High Potential Viral Blog Traffic
Gregory Smith @ rxseo.net
Link Building Secrets – Post Panda and Penguin
Matt Smith @ onlineincometeacher.com
15 Great Off-Page SEO Techniques
And what do you think about it? What are your tips & tricks to get a lot of traffic? Or maybe I forgot about your post or article and you must be here?
All related links in comments are welcome.