Guest blogging is one of the most important ways in building relationship with other bloggers. What's more, it's also a very good source of free traffic and content for your blog.
But why guest blogging is so popular?
Let's go into some facts. Most of privately hold blogs, are updated once or twice a week (or even less often). There are only few blogs, which are updated on daily basis.
Why?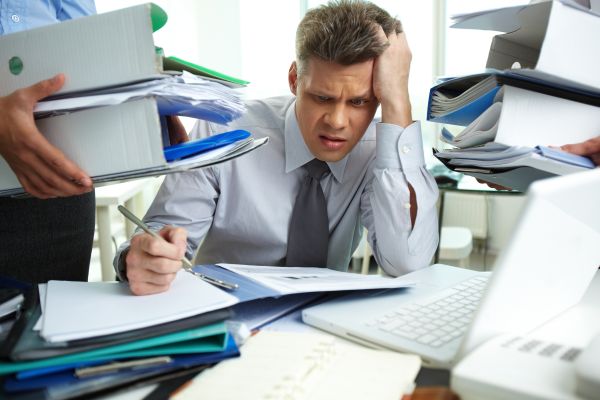 It's not because bloggers don't like to post or don't know, what they should post about – mostly it's because they don't have time for blogging. Solution for this problem is really simple – guest blogging. In my opinion, it has only advantages.
Blogger, who is writing guest post, has a new audience. Readers of the blog, where the guest post is placed, can read some new content and become acquainted with another point of view. And the owner of the blog also has profits from it – he or she get free (and mostly very good) content for the blog. Besides, it saves his or her TIME – and it's very important!
So, how to prepare for this win-win action – read our tips
10 Secrets of Guest Blogging
1)      Find proper blogs for your guest posts
Firstly, you should find 5-10 blogs, which are in your niche. You should check, if their owners are open for guest blogging (there is a little amount of bloggers, which doesn't agree for guest post on their blogs), and which type of articles they are waiting for. If you can't find, if it's possible to place your guest post on the blog, please gently ask about it – you may send an e-mail to the Blogger.
2)      What's cool on the blog?
If you have found at least 5 proper blogs for your guest post, you must decide, on which you want to write this time. After making a decision, spend at least 10 minutes, investigating who is reading the blog and which articles has the most amount of comments. A lot of comments below the article means, that it's cool on the blog. Besides, on some blogs posts with a lot of comments are promoted in the sidebar. So, try to write your post in "cool" category, but remember about one thing – bloggers don't accept articles, which were already published. They don't like duplicated stuff…
3)      Quality is a king!
This is most important thing in almost all aspects of blogging, and especially in guest blogging. If your guest post will be weak, how do you think, will it be published by somebody? I assure you, it won't be. Besides, it's better to don't have guest post, than having guest post with poor quality. Nobody will read it, and your reputation as a writer may suffer. So, your great guest post should be really great!
4)      Use proper linking strategy for your guest post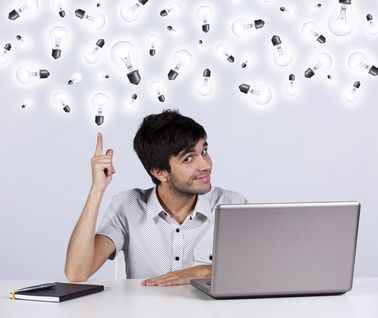 If you want to get some "link juice" from your guest post, you should also give something from you. Spend some time looking for similar topics on the blog and link to them inside your guest post. The same is with your backlinks – find some useful posts on your blog and link to them. But be very careful with it – if your post will have too much links (comparing to length of your article) it may be treated to spammy. So, like Google said – it should be good for your readers 😉
5)      Put some live into your post
Include images, tables or videos into your guest post. It makes your post easier to read and optically diversify the text. Don't allow your post to look like a phone book – who will read it? Some of the blog owners add pictures on their own. But ask them – maybe they want to get "fullpackage" of your guest post?
6)      Create landing page on your blog
Prepare landing page on your blog for new readers. If you made a free ebook (as a gift for signing into your e-mail list), please try to prepare your guest articles around the topic of the ebook.  If it's not possible, prepare some related articles on your blog. They should be related with your guest post, of course. If you already have your landing page or related articles, link back to them in your guest post (using your smart linking strategy of course 🙂 ).
7)      Make it easy to publish
Preformat your post in order to make the publication as easy, as possible. If you prepare your article easy to publish, your host will be very grateful to you. So you should check, how your guest post may look. Take into consideration titles, boldings, bullets, HX tags, etc. The best solution is to send it in two formats  – in MS Word (doc) and in html (you can prepare it on your blog and copy text from html view in your WordPress).
8)      Promote your guest post
Finally, after publishing your article, you may think it's over – but it's not. You should notify your blogosphere about your guest post. You may use Facebook and Twitter for it. Even your own blog may be good for it – you can write a short info about it, send it to your subscribers or even ask your blog commentators what do they thing about it – there is a lot of possibilities for doing it.
9)      Follow and answer comments below your guest post
There is one more thing, after publishing and promoting your post. Try to start (if it's not started yet) a discussion below the post. Most comments = most traffic to your blog. Try to answer on each comment. It's not needed, that you answer on all of them separately. You may answer on some of them in one comment. And be ready for criticism or another point of view– everyone has each own mind, which may be different from yours.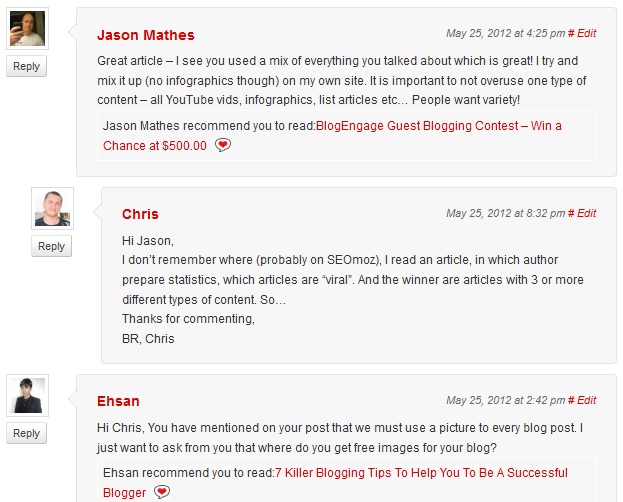 10)  Don't give up
On some blogs you may find information, that guest posts are welcome. So you spent a lot of hours on preparing great guest post, sent it to the owner of the blog and… Nothing's happened. It's normal situation. Most popular bloggers get hundreds of guest posts each month. And only some of them will be published. Besides, they examine guest posts not every day, but once or twice a month. So you must be patient and don't give up, in case your post will be rejected.
For example in May, I prepared 3 guest posts – two of them are accepted:
3 Vital Tips For Creating A Successful Blog
20 SEO Tips for Beginner Bloggers
Unfortunately one of my guest posts isn't accepted yet (what's more, I even didn't get any response about this guest post). But I'm patient…
And what's your experience with guest blogging? Are all of your guest posts accepted or not? Or maybe you want to write guest post for us? Please tell us about it below!