Every time, when you are making something for the first time, you don't know, what will be the result of it.
But every time, and it's not important, if it was success or failure, you have to learn from it as much as possible. It's because you must avoid wrong behavior and continue proper actions.
So today, you can find here 10 lessons learned from the first month of blogging on NoPassiveIncome.com.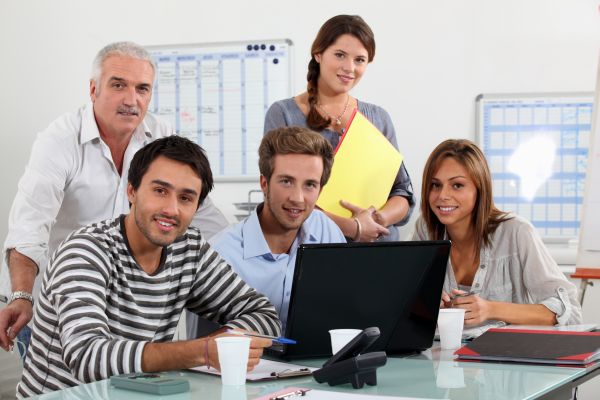 In reality, this blog was started at the beginning of this year, but in January and February only some posts were published, without any marketing effort. Work on this blog was restarted in the middle of April, so the first, full time month of blogging was May 2012.
 10 Lessons Learned from First Month of Blogging
 1.       Build Great Blog First
It is one of the most important (and difficult) things – If you want to be a successful blogger, you should have great base for it. And concern not only on appearance and content of the blog – there is a lot of other things, you must care about – visibility in social media, strong relationships with other bloggers, SEO, link building, credibility of you and your blog.
If you want to have great content on your blog, please start with reading two of our articles about it:
10 Article Writing Tips, How to Write Killer Article
How To Attract Your Blog Posts – 20 Tips For Normal People
 2.       Make Strong Relationships with Other Bloggers
As I wrote above, having great content isn't enough –it's only beginning. You have to build close relationships with other bloggers. Two most important steps in building such type of relationships are commenting on other blogs and guest posting. If you don't know, how it should be performed, please read following posts:
How Commenting May Help You Build Your Credibility And Traffic For Your Blog
and
Great Guest Post and another 9 Secrets of Guest Blogging
3.       Give First, Take Later
If you really want to build great and devoted audience around your blog, you must offer them something special. So, prepare for giving, not for taking. For example you can create some series of killer articles or lists, where you can link to other sites, blogs and resources. Below you can find two killer lists, which may be helpful for every blogger 🙂
150 Great Topics and Ideas for Bloggers
 4.       Participate in Social Networks
There are a lot of social networks. We have Facebook, Twitter, Google+, Pinterest,  LinkedIn and lot's more. Even for bloggers we have plenty of networks – for example Bloggers.com or Networkedblogs.com. It's almost impossible to participate in all of them, but you must try to be here 🙂 Relationships make on social networks are almost as valuable, as direct relationships with other bloggers. In May I concentrated my effort on Bloggers.com and on Twitter. But except networking, you should make something special, for example tutorial for chosen network:
How to use Twitter – tutorial for beginners
 5.       Don't Consume, Create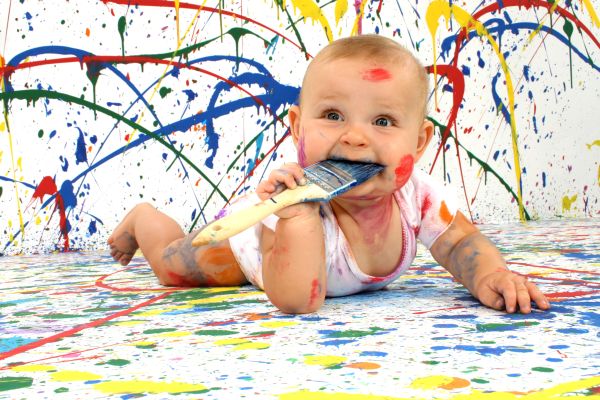 Reading other blogs, participating in social networks or even commenting on other blogs is very good for you, especially on the beginning of your blogging way. But all of these activities are "passive" – you consume others work.
So stop consuming and try creating something new – write article for your blog, prepare guest post for others blogs or create an ebook, which may be used by you on your blog.
Spending your whole time on reading other stuff will cause, that you will waste your time for blogging. Your time is your money, so don't waste it, because Blogging isn't passive income
6.       Concern Your Effort on 1-3 Things at The Same Moment
Making a lot of things, at the same time, is very ineffective. As a blogger you must prepare great articles for your blog, make relationships with other bloggers and build traffic for your blog. If you don't have enough money for outsourcing it, and you aren't problogger, you must do it by yourself.
For good results of your work you must prioritize your activities and concern on 1-3 tasks. For example – in one week(month) concern on 1-3 social networks, comment on 1-3 other blogs, be active on 1-3 forums, etc.
7.       Fight with Distractions
Distractions are very dangerous and time consuming blockers for you and your blog. Only you know how much time you spend on Facebook, Pinterest or by reading emails. Here you can find some tips, how to fight with major distractions.
Top 10 distractions of work in online business – how to operate with them
8.       Traffic First, Monetization Later
As you can find in one of the first articles on this blog (Goals for this blog), goal of this site isn't making money. And even if your goal is to make money from blogging, firstly you must build credibility and huge traffic for your blog. If you will do it in the wrong order, you will fail, because people will not read your blog…
9.       Monitor Your Progress
If you want to know, where you are, you must monitor your progress. You can analyze your stats, your followers, your fans or even amount of your subscribers.
I'll give you some examples of numbers for this blog:
 

1st May 2012

1st June 2012

7 860 368

841 613

27

343

Bloggers.com followers (friends)

1

(6)

17

(182)

1

2
So you can see huge progress in Alexa rank, Bloggers.com and in Twitter followers. Amount of Facebook fans is really small 😉 , but in May I didn't make anything to get Facebook fans (and for the next two months I'll continue it).
And here you can see graph of stats for NoPassiveIncome.com since the beginning of this year:

You can see here, that internet users start visit my site in May 🙂
10.   Don't Give Up
This problem concerns all of the bloggers – beginners and probloggers. Sometimes we feel tired, exhausted and unmotivated. There are a lot of reasons for that – too much work, drop in statistics, only virtual contact with other people or even noisy environment at your work place.
But you must be strong and don't give up – you are BLOGGER, and bloggers don't give up!
And how about your experience? What are your most important lessons learned? Do you remember your first month of blogging? Or maybe it was long time ago and you don't remember it? Please share your lessons learned with us.