Search engines make changes in their algorithms on a regular basis to make search results more useful for their users. These changes upgrade and downgrade certain sites' ranks on the web. 'Google Penguin' and 'Google Panda' recently made changes in these algorithms. The purpose of these updates is to get rid of both the scammers and scrappers. The changes made by these algorithms are numbered in thousands consequently changing 'indexed page directory'. This either upgraded or downgraded many websites. However, these can be countered by following the given tips.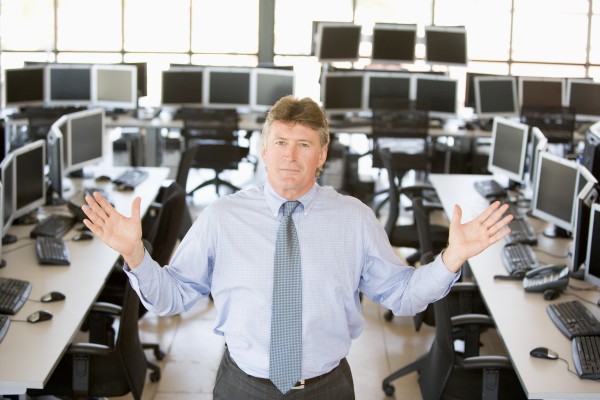 1. Avoid Backlinks Spamming
Getting back links is a preferred way of improving ranks but if done excessively it can also cause harm to your site ranking. Too many links and in unnatural ways could be damaging. Try maintaining incoming links from source sites on a daily basis.
2. Do Content Marketing using Social Media
Content marketing is a good way to help you bet the hype of these scary algorithmic updates. Even though there is nothing permanent in the SEO but still content marketing is. It is not some rocket science; you simply have to give your visitors the best quality content and you would instantly register yourself in their good books. They will surely then bookmark, perform the call-to-action and will be responsive to follow you on social media.
3. Build Domain Authority
You can surely proceed further by effectively building your domain or brand. You must make high quality postings to build your brand name. In this way you can build your authority as a brand and your reputation as an intelligent author would emerge. However, this is not something that will happen overnight but a consistent effort would be required.
4. Enhance User Experience
This is generally a great way to boost your website's reputation. Think critically while designing your site's user interface. You must give your users reasons to stay online and acquire the wealth of valuable information. The user experience enhancement is something that would always pay regardless of the changes Google makes in its search algorithms.
5. Keep Track Of Backlinks
Negative SEO is an aspect which needs to be considered if you are an authority brand on the internet. But remember, negative SEO requires a whole lot more effort so relax if you are not a giant in your niche. In case you are an authority site and someone tries to counteract via negative SEO. Just remember that Google keeps a track on the linking production pattern. A better ratio of legitimate links as compared to negative SEO impact would still not let your site get affected.
6. Be Active On Social Media
Be active on the social media even more. It is estimated that links value of social media has increased over 25%. This is because search engines know that social media accounts are operated by genuine people mostly, so give more importance to them.
7. Anchor Text Variation is Must Now
Make sure that your anchor text flow is perfectly natural. Strategy of adopting the long tail is better as compared to short tail adaptation. Use of simple yet powerful generic words e.g. "Click Here" is preferable. Using anchor names same as the website's name is also a good practice, however these names must be relevant to the source they are pointing to.
8. Importance of On-Page SEO
On-page SEO is still preferred by Google, so you should not opt for negating on-page SEO altogether. However, improper usage of on-page SEO can also be detrimental to site's health, e.g. incorrectly using header tags in the content.
9. Getting rid of Panda and Penguin phobia
Just mind the fact that most of the information on countering panda and penguin you read on web is just speculations and assumptions. Stick to the basics, by providing your readers with best quality content and becoming an authority in your niche.
10. Avoid Article Marketing…. Google Don't Love Them Anymore
You must remove links acquired from the article marketing sites. These are considered as unnatural links and are thus damaging.