I have always loved browsing and reading articles about how to increase traffic to my websites.
I think it's the kind of content that is evergreen and it is worth to be read, in any case. Because you never know if you can find some real, new methods or resources to receive fresh new traffic to your blog.
I made a summary, below, of 11 new and old effective tips to get visits to your websites. There are some of the ways I use to get traffic to my blogs.
1. Create Quality Content for Your Audience
It 's always the same advice you read in this kind of articles : "Create Quality Content!".
But try to dig a bit more.
Do you know your audience well? Do you talk with your readers?
If you achieve to understand correctly what your audience want, then you are right on your way to reach success.
This is also connected to become an authoritative blogger in your market.
What does it mean? For me, it means that every time you write a great post, it becomes viral.
Everything you say is true and your content is of value. Hence, people listen to what you say, and keep following you since the first time they know of your existence.
Do you have some favorite bloggers? What are these names? I ask you now to keep in mind for the comments. 🙂
Here you find a list of amazing bloggers to follow.
2. Frequently Update the Content of Your Blog
Frequently update the content on your website encourages visitors to return. In addition, allows you to improve your ranking on search engines. Google likes fresh and new content.
Not only it improves the positioning, but also enhance the visibility of your blog.
How many posts do you write per week? 1,3, 5 or even everyday? Whatever is your answer, stick with your scheduling time.
3. Use the Right Keywords in Your Niche
What are the most typed keywords in your niche? Do you know if they have high or low competition?
Which SEO tool do you use to understand that? Chris wrote a very useful article about :
Market Samurai – Review of Great Tool for Online Marketers and SEO Specialists
4. Use the SEO Techniques
The SEO techniques improve your rankings in the search engines. Therefore, they increase traffic to your website.
For example, this post, which talks about how to increase traffic on a site, is designed to rank well for the keywords: "increase traffic" (and may be some more?).
I wrote an article about the SEO basic rules, you might want to read it.
5. Increase Your Link Popularity
If you create quality content with a great location on the search engines, your site's popularity will grow. What does this mean? Many of your visitors will link your content on their sites.
You will have an increase in your link popularity. And the engines will reward you with a further increase of visibility in SERPs. Hence, you increase traffic to your blog.
This is also called "Link Bait", that I believe is strictly connected to become an authoritative blogger, or having an authoritative website.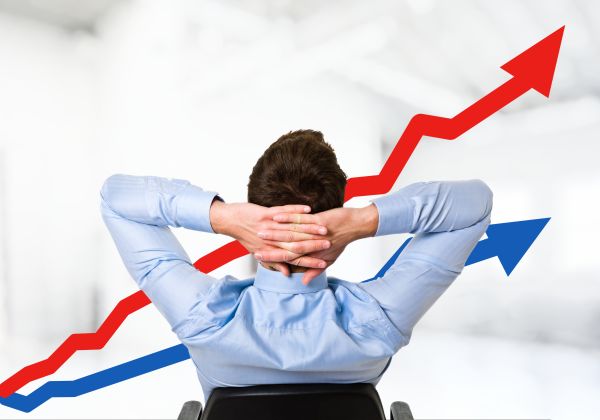 6. Use Google Analytics and Google Webmaster Tools
They are indispensable tools for analyzing the statistics of your site and to correct errors on your pages. You should always analyze your traffic and discover what are the most visited pages on your blog.
This will help you understand what will be the subjects you need to write about in your next blog posts.
Ileane Smith wrote a recent article about "Getting Started with Google Analytics", specifically for bloggers. There are some written content, a slideshare presentation and some useful videos. You may learn a lot from this material, like setting up your first URL goal – thank you, check where your readers go after visiting your blog or where they come from when they arrive to your pages.
7. Publish Case Studies
People love case studies! I like reading interesting case histories.
Did you achieved an important goal? So you should explain and publish how you reach that, with as many details, practical examples and screenshots as you can.
I have written some time ago an article about "How My Alexa Rank Went from 100K to 29K in 2 Months" . This post received great social signals and has more than 100 comments.
You should definitely use case study posts on your website to increase traffic!
8. Create Lists of Resources
This is may be time consuming, but it pays off when you receive many visits and many compliments from creating this kind of useful articles.
You can write about "CommentLuv enabled blogs" or "The Most Rated Blogs where you can Guest Post".
People will bookmark your page and will share it with their friends.
9. Create a Newsletter
A newsletter with quality content is effective to increase the traffic on your site.
Try to give some useful tips about something in your niche, like a great plugin, a fantastic new resource online, or some free guides written by your friends bloggers.
I used Aweber in past to manage my mailing list, now I discovered SendinBlue (they have a completely FREE plan with up to 9000 emails/monthly).
10. Leave Comments on blogs of Your Niche
This is one of the most effective tips to increase traffic to your blog : find the most authoritative blogs in your niche and leave meaningful comments there. Even better if they have CommentLuv enabled, the benefits are double.
Try to be the first one! Even if I know that this is not so easy.
Don't be afraid to show your personality while commenting outside your blog. You do not have to always please the owner of the website. If you have something different to say, just write it!
You can be friendly and constructive at the same time while you write something that goes against the stream.
11. Use the Social Power!
Talk about your website in social networks. In order to increase the traffic on your site, each social network need to be exploited according to its characteristics.
I was going to write in details my knowledge and experience for each of the mayor social networks in this article, but I think it's worth to write a brand new post (this will be my next one).
So I will talk about Facebook groups (some secrets here), Twitter most powerful tools (and sharing websites), Social Sharing sites, and some more useful resources.
Check the post about how to get traffic from Facebook here (a lot of Facebook groups and URLs mentioned!).
So stay tuned and please share your thoughts about this article writing a comment below! 🙂
Can you also share some of your ways to get traffic?
Thanks!