In order to excel in blogging, we need readers and without them, blogging is just a waste of time. Have you created time to check your analytics and study your bounce rate?
The tips mentioned below is just one of the pinch of reasons why you have a high one and you can do some split testing to find out ways to reduce your bounce rate.
Why do we blog?
We blog for money; and how do we make money online?
We need traffic; and how do we generate traffic?
By following the rules Erik wrote on how to increase traffic; OK I've done all that and I have traffic now but why did you say you won't read my blog?
Good Question!
5 good Reasons why I won't Read your Blog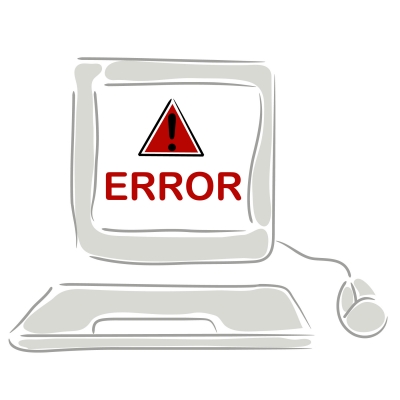 1. You have an Unfriendly Design
There are some kinds of designs that can make your blog difficult to access, bad navigations, bad fonts (difficult to read) and many more.
It all originates from your theme and your configuration. Your blog design is the first thing that must be considered because that's the first thing visitors will see when they land on your blog; they won't hesitate to leave your blog if your design is not friendly.
My little advice for you is to go for an attractive and responsive theme, for more insight on this check out the things to consider before going for the best blog design
2. Your Content lacks Quality
If you're on a journey to becoming a successful blogger then the first step you must take is to write quality contents on your blog. It's already a national anthem and you know what's on my mind; "Content is king".
You've bypassed your design and you've gotten good grades for that right? Now it's time you focus on writing quality contents (if you really want me to stay longer on your blog).
I do hear people saying that your content must have so and so amount of words before it can be called a quality content, I totally don't believe that myth.
All you have to do is to write according to your style, regardless of the quantity of your content, if it has a good quality then you'll gain readers that'll read and share them but don't write and relax thinking that your content will go viral.
It might be a little gold in a large desert. If you don't promote your content then nobody is actually going to read them.
3. Your Popups are annoying
Popups are great ways to get more followers or subscribers and I use it on my blog to, I don't see anything bad in it but most of us use it the wrong way (especially facebook popups) and this annoys readers of your blog.
Try configuring your popup to show up once or twice in a specific time interval and not to show always.
An example is visiting the homepage of a blog > welcomed by a facebook popup; clicking on your latest blog post > welcomed by a facebook popup > Navigate to one of your pages > welcomed by a facebook pop.
Duhh that's too much, can you see that "X" button above your browser? I won't hesitate to click it and I'm sure you'll do the same if you're in my shoes.
4. Too much Ads
Why would I go against having adsense on your blog? I have google adsense on mine too but it's just in two permanent positions; my header and my sidebar.
According to Google's policy, the maximum number of ad you can have on your blog is three but most of us went against that rule (by bombarding their blog with tons of ads) after complying with Google's policy before getting adsense approval.
Avoid too much ads on your blog because majority of bloggers hate this and they will leave your blog if they're distracted by it.
I also noticed that google adsense is one of the scripts that slows down our blog but never mind, you're not a speed junkie like I am. Just make your ad moderate and don't let it distract your readers.
This is off topic but I've have to shoot it out, folks are now blinded to ads and the blogging niche has the lowest CPC apart from niche sites where you can even get $10 or more per click.
5. You don't reply to comments
Replying to comments is my fort and I gave this same rule to my guest bloggers. Tell me, if you leave your readers with unanswered questions do you think they'll come back to your blog?
Definitely not unless it's a content they can't resist to read but don't expect their comments because they wouldn't want to leave your blog with unanswered questions again.
You might be lucky though, they might drop a comment but don't get it twisted, they're just building backlinks.
Replying to comments is one of the best ways to create connections with your readers and get returning visitors for your blog so don't underestimate it. I've see blogs with hundreds of comments yet the blog author still create time to reply to those comments, if they can do it then you can too.
Finally
If you really want me to stay longer on your blog then you have to implement these tips mentioned above. With these tips you're going to build your readership and create more connection.
Have you implemented them?
Expect me on your blog and if they are perfect then count me as your new reader.
What are the features that annoy you whenever you visit a blog?
Do share them with us; we would love to hear your view.