The span of the past year has seen many changes to the way SEO's handle things. No longer is it simply a matter of building a large number of directory links as quickly as possible, but rather an entirely new metric will be at play.
While the task of building your links will never be easy, especially when you're talking about high quality links, it's absolutely doable and we expect people will quickly adapt to the new metrics in order to remain successful.
To help you adapt just as quickly, here are a few tips for building your site links in 2013.
1. Quality over quantity
With the advances in technology it's no surprise that Google is able to tell which of your links are worthwhile and which of them are not.
As such it's important to build high quality links in order to maintain a high ranking in searches. Naturally diversity is still an important factor and some links are just better than others, but "spammy" links are of no use at all.
While guest posting on other blogs is still a great method for link building you have to be careful about the quality of the blogs you're posting on.
Low authority blogs aren't going to get you where you'd like to go.
This is also true for any of your link building strategies. The high qualities links are going to move you up in the search rankings whereas the low quality ones just won't.
Naturally, content is going to be an important factor for determining the quality of links you'll have access to.
2. Remember the Relevance Factor
One link building trick from the past that no longer works is linking from a non-relevant site. With the new metrics it's important to link from a relevant site as well as a relevant page.
If it turns out that a link to your site isn't coming from a relevant source, it's not going to boost your rankings hardly at all.
For example, my online surveys for money site Survey Satrap, is about paid surveys, getting links from blogs and pages that are centered around marketing research, focus groups, make money online etc, is will be a tremendous help for my site.
Now I could go out and get links from gardening related sites and many others, but the impact these links will have is nowhere near the impact links acquired from the first set of sites.
It's easy to generate hundreds of links if you aren't concerned about relevancy, but they'll have little to no positive effect.
Your results are going to hinge a great deal on the relevancy of your links. The more relevant they are the better.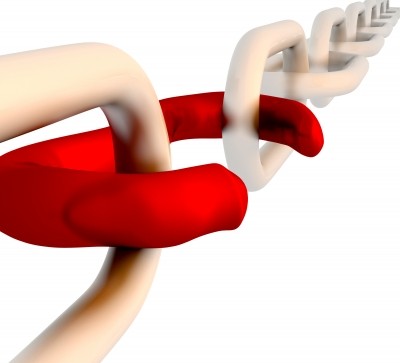 3. Implement Branded Anchor Text
This has been a major talking point ever since the Panda and Penguin issued updates that actually penalized a site's rankings for using too many exact anchor text links.
For 2013 branded anchor text is the way to go. Essentially this means you link will use the name of your site as the anchor text instead of a keyword optimized phrase.
Naturally this will be a difficult concept to grasp for many SEO's and thus they often still build far too many of these exact anchor text links.
However to remain competitive in 2013 this is a trend they're going to have to abandon.
A major factor that's rapidly becoming more important than anchor text links is the relevancy of the content linking to your site.
If you have a link to your site from a site that contains similar content and is located on a good domain you should still receive the benefits of an exact anchor text link using a simple branded anchor text link.
4. Remember the Importance of Diversity
Despite the importance of the other points so far it's also important not to forget to diversify your links.
While it's true that branded anchor texts links are beating out exact anchor text links it's still important to have some of both.
Having every link be a branded anchor text link will lead to trouble (though not as much) as surely as having all exact anchor text links.
Similarly if you're only using directory links or guest post links and not a little of both you're going to run into issues regardless of the quality of each link.
5. Focus on Content
While you've likely already heard this repeated over and over again in your link building career it bears repeating. The content of your site is very, very important even in regard to link building.
Many SEO's disregard content as not being terribly important assuming, erroneously that poor content has no bearing on their link building. This simply is not the case.
A site that contains low quality content isn't going to be able to generate a great deal of traffic on its own merits, let alone be an attractive option for high profile linking partners.
No one is going to link to bad content because there's simply no reason to. Anymore these days there's hardly a reason to link to good content.
It take great content to generate the links that move you up the rankings and if you have great content the links will soon come.
Conclusion
It's just a fact that link building is never going to be easy. Updates will come and things will continue to change over and over again.
However, following the tips given above can help you prepare your site and your link building strategies for the future to come.
"Spammy" linking techniques are no longer being tolerated by Google as it implements fixes with every new update that rolls down the pipe.
Changing your sites linking strategy now to exclude the low quality links will not only guarantee continued high rankings but also allow you to continue operating in such a way for years and year, confident in the fact that your linking strategy will be able to handle anything that a Google update may throw at it.