A few years back, my friends and family members looked at me with cold and mysterious eyes when I told them that I do blog, and I would like to take up blogging as my profession.
I never got support from anybody.
Even some people, whom I knew, believed that blogging is an illegal profession, as they did not know what exactly it is. In fact, they never tried to know also, but comment all these when budding writers like me wanted to become a blogger.
Really, a depressing time was that for me when I started blogging.
The time has changed. Now people know about this profession of blogging much more than they know what people used to think before.
In fact, many successful people turned blogger despite having an opportunity to earn good amount of bucks from another profession.
However, like the other profession, the profession of blogging also got some myths associated with it that never turn out to be true.
Sometimes I feel awkward when I come across a person asking me about some common myths about blogging.
Well, I cannot uncover all the myths about blogging to all the people here in this world.
However, I can try to educate at least some people by uncovering few common myths that people have about blogging.
In this article, I am going to uncover 5 myths about blogging.
#1. Couldn't get into any profession? Ok, try blogging-
Many people now a days think that blogging is a very easy task and everybody can take this up as a profession.
However, this is absolutely wrong. Not everybody can become a popular blogger and earn good revenue from blogging.
It requires hard work sans sleep. It also requires strong determination, motivation and zeal to work.
In fact, initially earning may not be there, which may demotivate you.
Therefore, you have to have the determination to stick to blogging to get a good number of loyal viewers to generate good revenue.
A good grasp of the language on which you are blogging is necessary for a blogger.
If you cannot play with words and cannot weave a good blog with the words, then this profession is a big 'NO' for you.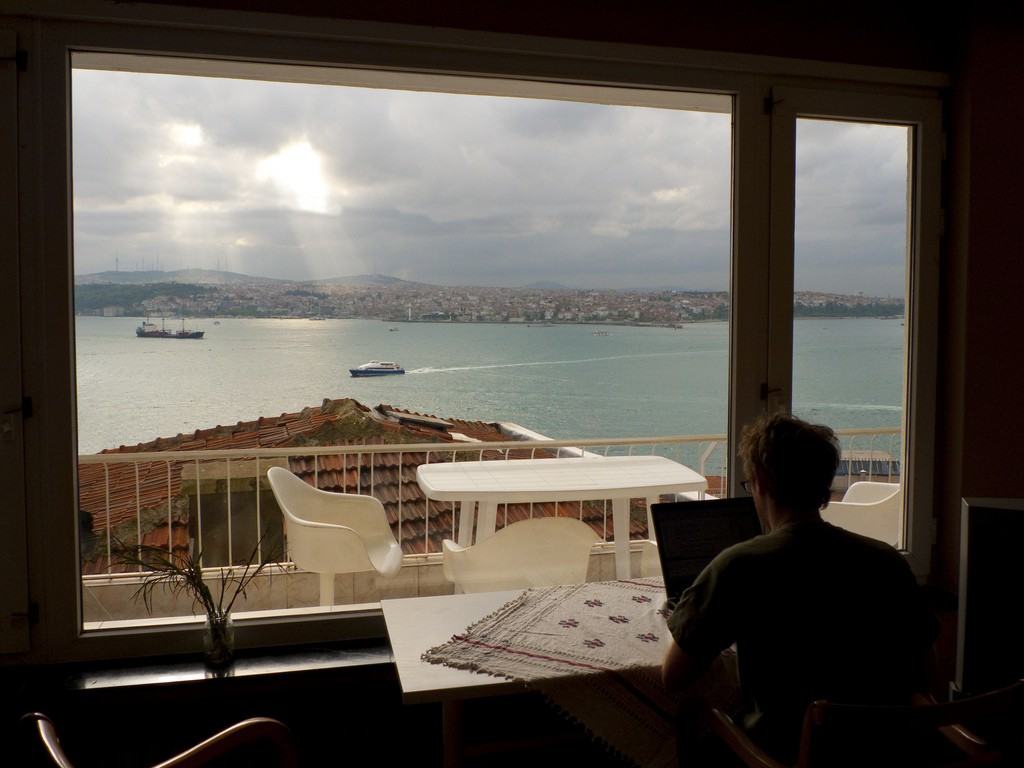 #2. If you are a good writer, you can earn well from blogging-
Well, this is another common myth related to blogging.
You may be a good writer, but that does not mean that you will be a good blogger and earn well.
There are many activities associated with blogging that ultimately helps a blog to get popularity.
For example, you need to do content marketing, social media optimization, search engine optimization, pay per click, etc. to generate traffic to your blog.
Not only will a good writing skill bring traffic to your blog. You need to have knowledge at least a bit about all these stuff.
On the other hand, another option is that you can hire some professional to work on the backend to popularize your blog.
#3. To start blogging, you can write on any topic-
Now this is a very big question can a blogger write on any topic in this world? Well, have you heard that 'Jack of all trade, master of none'?
If you start writing on all the niches, then this proverb will be apt for you.
Therefore, it is always advisable that you select the niche that interests you the most. The topic on which you want to learn more and more and also want to write more and more.
The topic that will never make you bored. You can decide the niche in a cool mind. This will help you to find out your strongest niche of writing.
So do you have one such niche in your mind?
Okay, fine, you can start blogging.
Tip: Read how you can find profitable long-tail keywords here!
#4. You can dump your blog with as many contents as you can-
Some think that dumping a blog site with a huge number of the blog is a good way to generate traffic. However, this is not at all true.
You can keep the number of your posts minimum, but the quality should be superb.
There should not be any copied content in your post. It should be fresh and refresh the reader's mind while reading.
Writing too many blogs a day will definitely hamper the quality of your blog.
This will ultimately result in a poor quality blog, which is most unwanted.
Not quantity, but quality matters in blogging. So keep posting less number of posts, but keep the quality superior.
#5. Blogging can be a pastime only as this generates less revenue-
I will differ with the people who believe in this myth.
Several bloggers out there earn more than the salaried persons who work in reputed organizations having good designations and earning well.
So, if you are good at writing, and if you are confident that you can do something good with blogging, then you can go for it.
Don't give the foul-mouthed people an opportunity to dampen your wish to become a blogger.
Some sites are there that can generate around 100 millions of viewers per month generating a huge amount of revenue to the owner.
It is always better to late than to start never.
So, if you are convinced with the myths and taboos associated with blogging and if you think you can do something big out of the box, then you should start blogging immediately.
Do a good research on blogging and success will definitely be on your way.
What do you think?
Are you blogging for money?
Please share your experience leaving a comment, thanks!