What the heck is Bounce Rate?
Bounce rate is simply the rate at which people/readers land on your blog and leave your blog.
It can also be defined as the measure of time spent by people on your blog. The longer people stick around your blog, the lower your bounce rate and vice versa.
I believe you now have a rough idea what a bounce rate means.
Having a high bounce rate shows that people hardly stick to your blog, it means that people bounce off your blog as soon as they land on it and this is not normal.
There are two sides to this situation,
You are doing something wrong; you are doing something that is pissing people off and making them to leave.
You are not doing anything to keep them glued to your blog. You are not offering them something that makes your blog worth sticking to.
Having said that, you may be having some questions rumbling on in your head and one of those questions will probably be: How do you check Your Blog Bounce Rate?
Checking your blog bounce rate is quite easy, bounce rate stats is part of Google analytics features and you can easily check this by logging into your Google analytics account.
Now that you know that high bounce rate means that people don't stick around your blog, you should know that the perfect solution to getting lower bounce rate is to get people to stick to your blog whenever they visit.
So, how do you get people to stay longer on your blog? Don't worry, that is what I will be showing you how to do. Without much ado, let's see how to reduce your blog bounce rate.
1. Write Quality Content
Don't be fooled, there is no substitute for quality content.
The only reason, I repeat the only reason why anyone will visit your blog is because of your content and the only thing that can keep them from leaving is still your content.
No one is interested in your looks, swags, or style, people don't have any time to waste; so once they land on your blog and your content looks crappy, they don't think twice before they hit the close button on their web browser.
If you provide quality contents that are worth their time, your readers will surely stick around your blog. If you want to learn more about writing quality contents, you can check out my post – What Exactly is Quality Content.
2. Display Related Posts on Your Blog
Most people will reach your blog via one of your blog posts and after reading that post they may want to of your articles and this is where related posts display comes to play.
Displaying related posts beneath your blog posts gives your visitors options of articles to explore on your blog and this will keep them from leaving as soon as they finish reading just one article.
Related posts will surely be related to the content they just finished reading, that is why it is called related posts and it will naturally tempt them to read more of your post since it will enhance their knowledge about that topic.
There are lots of you can use for related posts; my favorites are Yet Another Related Posts Plugin, SEO ALRP and nRelate. They are all FREE WordPress plugins that you can use.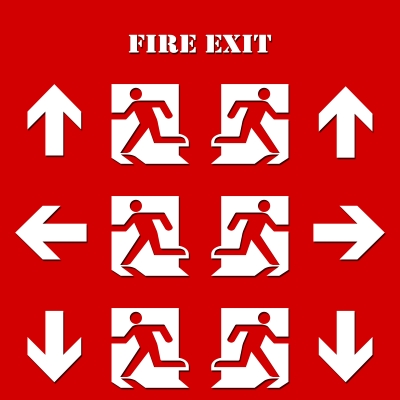 3. Interlink Your Blog Posts
Interlinking your blog posts simple means including links to other articles on your blog in new post.
Interlinking wont jus help you to reduce your blog bounce rate, but it will also help to increase the amount of knowledge to be gained by your readers.
So, if you have not been interlinking your blog posts, I will advise you to start doing this and do it consistently. This will draw readers to your other posts and keep them longer on your blog and you will in turn get lower bounce rate.
Tip: You can use plugins for automatic linking of your articles, a few are: SEO Smart Links, SEO ALRP, and SEO internal links.
4. Improve Your Blog Load Time
One of those things that piss people off is a slow loading site; people don't have the patience of waiting for a site that is taking forever to load. Gone are those days of slow sites.
In this era, people want everything fast; they want a fast car, fast PC and the same goes for websites they visit too.
If your blog loads sluggishly, then you will lose your readers even before they land on your blog and your bounce rate will start rising.
There are a bunch of things that you can do to improve your blog speed/load time; you can start with using a cache plugin on your blog, Compressing Images and using a good Web Host with a good server response time.
5. Avoid Annoying Pop Ups
To be sincere, I am a fan of pop ups, because pop ups are great for getting more conversions. I use pop ups on all my blogs, but I use it wisely.
The most annoying pop ups are the ones that appear immediately a reader lands on your blog. Most people will hit the close button as soon as they discover that your content is blocked by a pop up even before they land on your blog.
If you are using pop ups, you need to use it wisely. I usually recommend setting a delay time of at least 3 minutes before your pop up comes out.
This time delay would have given your readers a chance to take a look at your content and your blog which is their main reason of visiting your blog.
So if you want to improve your blog bounce rate, get rid of those annoying pop ups or better still, set a delay time before it appears.
6. Reduce Your Adverts
Sometimes I land on some blogs and I will be like WTH is this a blog or an advert display site? I am sure some of you too might have seen such blogs before.
We know you want to make money blogging but while attempting to make money from your blog, don't inconvenient your readers.
You can only make money blogging if you have loyal readers and good readerships for your blog so don't piss them off before you even make a cent.
Try to minimize ads on your blog and make the content area clean and visible. Make sure your content can be easily found and this will keep your readers glued to your blog.
Use Content Slide Out
What is a Content Slide out?
Content slide out is a way to display related posts or random posts (depending on your settings) at a corner of your blog pages in form of a slide out when a readers scrolls down (usually 80% of the page).
Content slide out are great for getting people's attention to your other articles. I used to use it on my blog but stopped using it due to some personal reasons but I still use it on my other blogs.
There are quite a number of bloggers who are using content slide outs on their blog and I know it will surely help improve your bounce rate.
There are a few plugins that does this very well, but the two that I will recommend are Upprev and nrelate Fly out. These two plugins are free.
Conclusion
I hope you have found this post helpful. I believe that if you implement all the steps I have shared in this post, you will surely reduce your blog bounce rate exponentially.
Don't forget to hit the sharing buttons to share this post with your friends and also drop a comment below, I will love to hear your views about blog bounce rate.
Image courtesy of Vichaya Kiatying-Angsulee at FreeDigitalPhotos.net
About Joseph Adediji