Digital events (like webinars) are effective and budget-friendly tools for lead-generation and brand-building.
However, it can be challenging to measure their performance and justify the expenditure of hosting them. 
At the same time, you can't ignore the metrics since they reveal how well your events performed and how you can improve them. And, they help you figure out which channels and promotion tactics work well with your target audience. Plus, they reveal the topics, hosts, and interactivities that resonate best with and engage attendees.
All in all, the insights that metrics provide can help risk-proof your digital events.
But which metrics should you measure?
Read on.
6 Metrics That You Should Be Tracking for Your Digital Events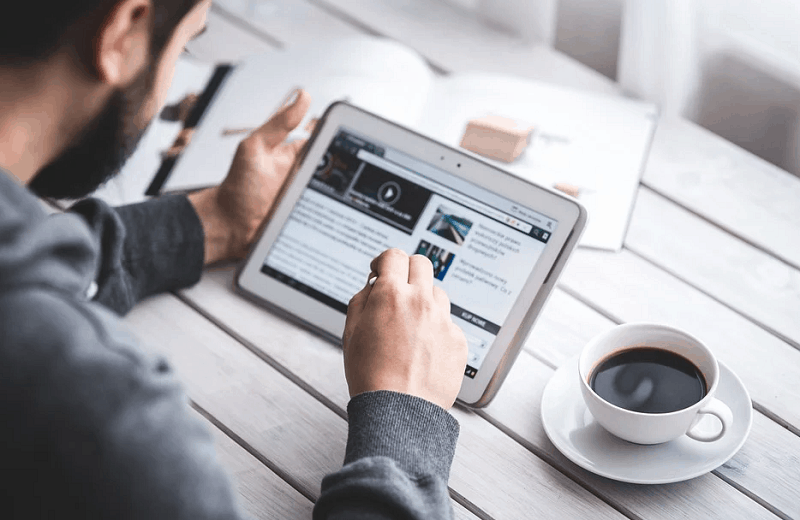 Your event goals may vary, but there are some universal metrics that you must monitor. They help you gauge and compare, in hard numbers, the performance of your events.
These metrics include:
1. Click-Through Rate (CTR)
CTR is one of the most important metrics to measure.
Why so?
Because the CTR:
Helps you plan your targeting.

Identifies the channels and content that are getting maximum engagement.

Highlights if your call-to-action (CTA) is compelling or needs improvement.
An unsatisfactory CTR means there is a fault in your content, channel, CTA, or targeting. Before your future events, you can dry-run with variations until you achieve the desired CTR numbers.
Related: How I Increased My Adsense CTR by 400% in 3 Weeks with Adngin
2. Registrant Count
The next metric you need to measure is the registrant count. It is the headcount of people who register through your event landing pages.
Why does it matter?
For all of these reasons:
It shows if your landing page design and copy are resonating with the audience.

It indicates if your promotional campaigns are driving traffic or not.

It is required for calculating the registrant-to-attendee conversion numbers.
If your registrant count is lower than expected, this suggests that either your promotional campaign or your landing page are ineffective. You can experiment with different landing page designs and more resultful outreach methods to engage more attendees. 
3. Registrant-To-Attendee Conversion Rate
Measuring the registrant-to-attendee conversion rate should be next on your list. To get this number, divide the number of registrants by the number of attendees. Then, multiply the answer by 100.
But why does this metric matter?
The registrant-to-attendee conversion rate:
Shows how many registrants attended the event.

Consolidates the viewership of live and on-demand events.

Indicates if your audience is genuinely interested in the topic.

Helps you understand if your email reminders were well-planned or not.
Not all registrants will attend your event. A high registrant-to-attendee conversion percentage shows that most people who signed up were genuinely interested in your event. It also indicates that the email reminders you sent to attendees were well planned and successful.
What's more?
If the event is paid, the registrant-to-attendee ratio helps you put a figure on the dollars you earned from it. If the turnout ratio is too low, you might need to revamp your drip campaigns.
4. Average Viewing Time
Another important metric for digital events is the average viewing time. To calculate this number, divide the cumulative viewing time of all participants by the number of participants.
Analyzing average viewing time helps you to:
Figure out if your event was well-received and engaging.

Determine the right duration for future events.

Understand the engagement level of the audience.
A low average viewing time indicates high drop-offs. This could be a result of uninteresting content, too-long events, or ineffective formats or hosts. You will need to do a post-mortem analysis of causal agents and rectify them in future events.
5. Engagement Rate
There may be many attendees who remain logged in throughout the event, but with little active participation. The engagement rate metric identifies the most active participants and the most engaging activities. 
What does that mean for you?
If you find certain interactivities produce a phenomenal response, you can repeat them in your next events. Your sales teams can hyper-target deeply-engaged attendees with relevant follow-up content and offers. 
Related: 5 Tips to Help You Boost Engagement on Social Media
6. Return on Investment (ROI)
Last but not least, keep track of the event ROI. 
But how?
Calculate the profit by deducting investment from revenue. Then, divide the profit by cost, and multiply by 100 to find the ROI in percentage.
That's it, folks!
These six metrics can help you measure the outcome of your digital events. If you need more information on metric measurement, check out this infographic by FLOW: