Have you ever wondered how many active readers you have on your blog?
Do your visitors just open and close your website without letting you know if they will return?
If your stats show that you attract more new visitors rather than entice old ones to return, then you must recognize that you need to focus on working harder on your audience, instead of thinking about just getting more traffic.
To generate more traffic you can make use of social media, guest posts and forums, but users who return on your web pages usually need to have a good reason to do so.
If your website is already popular and you have invested your time to create a community around your blog, then the problem of having repeat visitors is solved and all that's left to do is to keep doing well your job.
On the other side, if you have trouble getting users returning to your site, you should think of creating a healthy list of subscribers.
The truth is that even today, after years and years of radical changes in the web, email marketing remains one of the most effective strategies that need to be developed and integrated into your road to success.
2 Techniques to Collect Subscribers
Here are two ways to convince your visitors to leave their email address and subscribe to your mailing list.
1. Box Enrollment at the End of Each Post

The registration box is an organic method to collect email addresses.
Who is looking for information about what he just read, he'll likely insert his email address (usually this happens with those who find a solution to their problems).
Make known to users that can receive content similar to those who are searching for, using a box at the end of each post.
Despite being considered the best tactic, it will help only to collect email addresses from those who have already been convinced to sign up for other reasons.
If you want to make a difference and collect more contacts, compared to other bloggers, you may consider a second option to collect more emails.
2. Exit Pop-up Opt-in
Unlike simple registration boxes, exit pop-up opt-ins allow you to be more persuasive.
Here are the major benefits that can be drawn using the pop-ups to encourage the user to enroll:
– surprise effect: no one expects to receive something when is about to leave the page;
– you can use incentives to encourage anyone to join in the exchange of free ebooks, guides or checklists;
– becoming a promoter of valuable information for your readers;
– one of the features of the pop-ups is that you can test different versions.
Try to run several A/B tests, to find out which of them converts more. This way, you'll know exactly which resource is more interesting, what content like most to the public and, of course, collect more subscribers.
Also, you should know that once gone down this road, you have to continue to send relevant content to your subscribers, keeping in mind what they have downloaded.
Target and email marketing play a crucial role in building a huge mailing list.
Other than using pop-ups, be sure to learn how to write newsletters that get opened, read, and clicked.
4 Tools to Increase Subscribers to your Mailing List
For those who decide to use them, let's see some examples of WordPress plugins that use the "exit intention" technology and other tools that can help you to capture more email addresses.
1. Optin Monster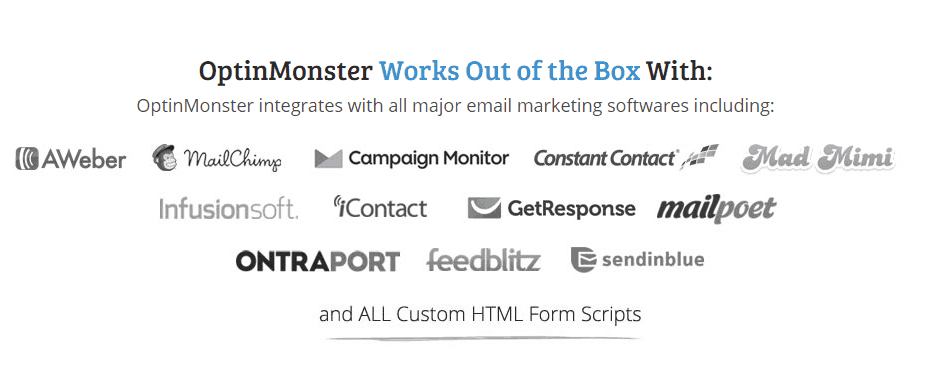 Optin Monster works out of the box with all major email marketing software, including GetResponse.
It's a complete tool that allows you to have the following features (and more):
triggers the pop-up opt-in, while scrolling the page
allows to try different versions, making A/B testing
provides data and relevant statistics on A/B tests
allows to create opt-in widgets, registration boxes, slide in and much more
There are different packages, from the basic plan at $49, passing through $199 and the biggest one at $499.
2. PopUp Domination

One of the most popular ones.
It allows you to use different layout and colors, produces statistics and reports and integrates with all the most used and famous autoresponders.
It also includes rules for the target and the option to run A/B testing.
The basic plan is $77 per year, which you can use only for one site.
3. Dreamgrow Triggered Scroll Box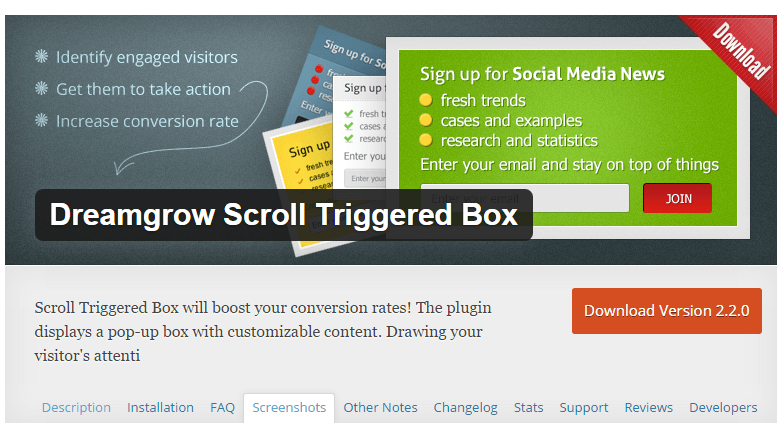 You can set it to work based on the percentage of sliding, so when your readers reach the end of a post or comment, a small popup appears in the lower right or left corner.
It's free and you can get it here.
4. Icegram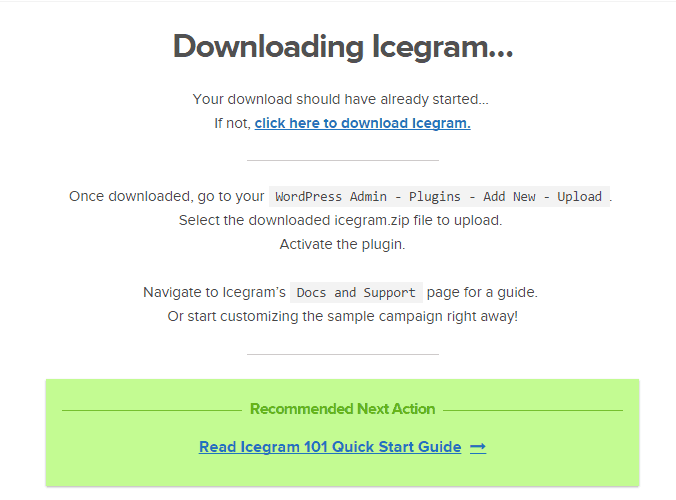 It's the most versatile WordPress plugin of this list and allows you to customize the design of your pop-up.
You can use Icegram to give users access to any of your eBooks and capture their email addresses.
But be careful: you have to build a landing page yourself.
Conclusion
Hope you will find some inspiration and ideas, browsing this list of email marketing resources.
Whether the tool you are using to capture the attention of your users, be sure to track the results.
Also, remember that the important thing is not only the technology you use to achieve your goals, but also the value of the content you offer to your subscribers.
What do you think?
Are you using pop-ups on your website?
Which tools do you recommend?
Please share your experience in the comments below, thanks!