Sometimes, it can look like Google and the other search engines are out to get you, what with the Google Panda and Penguin updates. I know a lot of bloggers who were totally buried under the fury, and many people have quit blogging entirely because of that.
Well, good news- there WILL be more updates in the future. Updates that WILL leave a lot more people in the lurch and these people are the ones who are using poor, outdated and totally unscrupulous SEO tricks to boost their search engine rankings.
You have probably read a lot of guides on boosting your SEO ranking by now. Erik has a nice guide here, if you are looking to get set up, but you also need to know the SEO tricks you should avoid like a plague.
The SEO Blacklist
It may be tempting to try out some of these tricks, and they may promise you a quick rise to the top, but in the long run it could cost you more than it benefits you.
1.Article Submission Websites
If a website like "EzineArticles" comes to mind when you are drafting out your SEO plan, you are already doing it wrong.
Even before the Panda update, it really wasn't effective, and with the update, it is basically totally worthless. The only benefit may just be to get a couple of low-grade quick links to your blog.
If you want to get link building, do it the right way. Proper and effective link-building takes time and effort. Instead of going after the cheap links, work with fellow bloggers and submit quality guest posts. That would get you better SEO juice.
2."Newsless" Press Releases
Ah, this is another popular SEO blunder. A lot of SEO neophytes think Press releases are a great idea for the start-up business, since it would get their name out there.
To be honest, it would, but only if you have news. If you don't have anything newsworthy to talk about, don't do it.
If you don't have anything newsworthy to talk about, you are basically getting cheap links from the news channel, which is worthless, just like free article submissions.
3.Link Exchanges and Reciprocal Linking
This one is totally worthless and dilutes the effect of the original linkage you may have built.
Getting reciprocal links by asking people you linked to for the favour of linking back to you is just a smoke signal to search engines, telling them you have gotten your links the wrong way.
Just work on linking to relevant brands and blogs. It will pay off in time.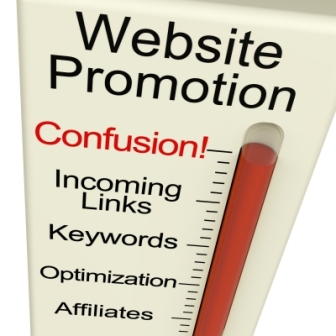 4.Empty Content
This is a very common SEO technique, and it seems like this one won't be dying out any time soon. It's time to kick out empty and shallow content.
If you are outsourcing your content and getting fluff in return, it may be time to change your 'content dealer'. When you write, you should strike a reasonable balance between writing for the audience and for search engines.
Also, if you have been writing the same stuff for so long that it begins to feel dry even to you, chances are that your readers feel the same way.
5.Too Much Automation
Tools! That is just our problem nowadays- too many tools and too few people that know how to use them. I am not anti-tools, but if you must use them, know how to use them, and how to use them judiciously.
Companies that don't like doing social media but don't want to look anti-social totally rely on automation, which ends up ruining the works.
Social media is supposed to be your interactive platform with your customers and readers. If you automate it, you are already wrong.
6.Working without a Plan
This is totally self explanatory and also is a crucial one.
You should NEVER just 'do' SEO: your SEO tactics should be premeditated and executed with precision, based on a plan you already have!
7.Getting Too "Rankings Oriented"
Weirdly enough, many SEOs fall into this category. They are the people who focus on the Page Rank, 'figures' and 'statistics' that make them look shiny and smooth before their clients.
What you should actually be focused on in your SEO campaign are the tangibles: the traffic increase, the conversion (how many readers you are turning into buyers).
8.Thinking Google is the only Search Engine to Focus on
This is just a disaster waiting to happen, primarily because things can still go on fine with you ignoring the other search engines.
Go check your analytics. How much of your organic hits come from Google? What about the other engines like Bing and Yahoo?
SEO must be complete. Don't ignore the others. If, for any reason, there is a major search engine revolution, you want to be riding high on the backs of whatever new search engine's the boss on the block.
9.Not Matching SEO with design
Having a flashy website is the least of your worries. Don't let your website design ruin your SEO efforts for you.
Get a good website designer that knows how to create your site navigation for optimal SEO visibility.
10.Buying Links for Your website/Blog
You should have seen them – ads promising you hundreds of links to your website. The people selling these links usually masquerade as SEO companies. Avoid them!
Getting these bought and disreputable links is about the same as getting several letters of recommendations from various prison convicts. Again, avoid them.
11.Spinning Articles
Ah, yes, the constant problem with Article marketing. You write one article, spin it into five to ten variants and submit them to several article directories.
This trick would have worked wonders in 2008, but in 2013, Google has grown smarter and better at sniffing out these poorly disguised 'duplicate' content and would promptly drop your page rank.
Remember, if you are spinning articles to these directories, so are others – and essentially, you are linking back to rubbish.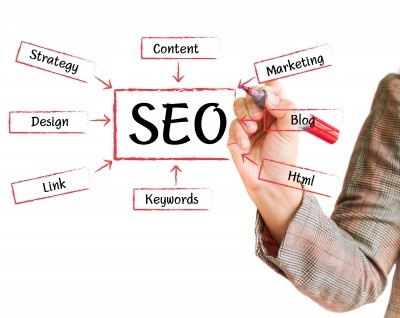 12.Overdoing the Keyword Thing
Google's stand on too much use of keywords in your SEO-oriented articles is final. Overusing a keyword in your article in the hope that it would rank it better with the search engines achieves the opposite effect.
Use the right keyword density when writing your articles.
13.Suspicious Anchor Text
Google, and search engines in general, get an idea of what your page is about from the anchor text, and rank you accordingly.
If you are writing about Purple Zara Shoes, then Purple Zara shoes may be one of several anchor texts which link back to your post. Other variants may include "Zara shoes", "Purple shoes", or even plain old "shoes" or just links without anchor text.
If you try to manipulate the system to score for a keyword and link to your site with unnatural recurrences of the same anchor text, Google would be alerted to suspicious activity, and subsequently drop your ranking.
14.Using Broken Links
This is not exactly a Bad SEO trick, but the result of one. Google has made its stand on broken links very clear: sites with broken links will be penalized.
It becomes your responsibility to log on to your Google Webmaster Tools from time to time to correct all broken links.
15.Cloaking
This one is a really bad SEO trick. This black hat SEO trick can get you deleted permanently off the Google search results.
When you use programs to make sure Google sees your site as one thing, and your visitors see it as something else, you would basically be cloaking.
16.Using Unrelated Keywords
This is self-explanatory. Simply because a particular keyword is driving traffic doesn't mean you should use it on your site, especially if it has nothing to do with what your site is all about.
17.Using Unauthorized Content
When you take another website's content without permission, or when you use unethical content not supported by legal terms, you risk being banned by search engines.
How do you rectify this? Just DON'T copy in the first place! You'll save yourself a lot of trouble.
18.Using Doorways
These pages are basically designed to get more SEO juice, and are now being frowned on by search engines. Doorway URLs redirect users through several pages until they get to the final pages.
If you use doorway URLs to boost your search engine ranking, this is a not-so-subtle hint for you to stop.
19.Using The Wrong Method Of Redirecting
While redirecting in itself is not wrong, doing it the wrong way may makes search engines think you are using doorway practices (as above) or cloaking (also above).
The most recognized and safest method of redirecting is the '301 redirect' and you should try to use this when you have to redirect to another domain or page from your site.
20.Small-sized links
The correct term for these links is 'single pixel links'. These links are so small, that they cannot really be seen with the naked eye, and they may sometimes blend with the background of the webpage.
Any SEO person who puts the links on the site is basically doing it to manipulate the search engines. Unfortunately for them, search engines have gotten wiser. Don't try that method, ever.
In Conclusion
In essence, don't be a jerk.
Do not try any of these shortcut and easy methods of SEO – they may give you a temporary boost, but when the time for retribution comes, it would all come crashing down for you.
Work hard, make painstaking effort to link with reputable and unclogged sites, and it would pay off better.
About Valentine Belonwu