If you're a small business owner, you might feel a little overwhelmed by the prospect of keeping your company finances organized. There's payroll, your invoices, expenses, receipts, travel costs, insurance, rent, utilities, etc. And those are just a few of the different moving financial pieces you may need to monitor as a business owner. Not to mention, you have to figure out how to do your taxes and file them properly every April if you don't rely on a CPA. With all that said, there are many steps you can take to organize your finances, prepare your paperwork for tax season, and keep the books balanced. Keep reading below to learn the best way to organize your finances.  
1. Keep your personal and business finances separate
When you mix your personal and business financial information, you can create a real mess for yourself. At the end of the year, you'll have to manually sort through all the expense reports and receipts to determine if a lunch was a business meeting or just a personal expenditure, for instance. Although it's easy to charge everything to one card, tracking your spending becomes nearly impossible. 
Open up a separate bank account and credit card for your business that you use solely for company spending. Not only will this better help you monitor your company spending, but it will also make your taxes at the end of the year significantly easier. Plus, when you review your credit card or bank account statements, you know you're only looking at your business expenses, without having to manually subtract personal costs. 
You can even use wealth management services if you need help figuring out how much money you should invest back in your business versus stable stocks or in your retirement portfolio.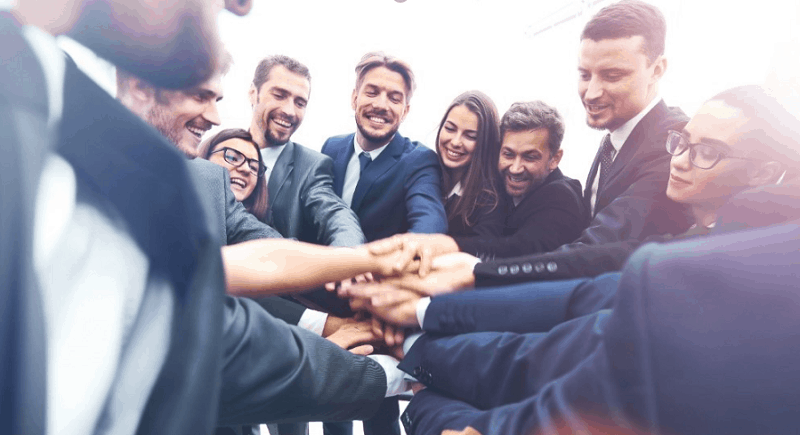 2. Choose great accounting software
Not all accounting software is created equally. When it comes to the right one for your business, choose the kind that makes the most sense for your company. Your first step should be moving all of your financial company data from desktop files to a cloud-based server. Cloud software gives you the ability to monitor your finances with more security and file back-ups.  
3. Hire a professional accountant or bookkeeper
Even if you understand the basics of accounting, you may not want to spend the majority of your time crunching numbers. It may help to hire an outside professional to balance the books for you. Make sure you take the time to actually vet your bookkeeper to make sure they're qualified and understand your company fully.  
Although it's true that hiring another employee is a cost that you'll need to weigh, they can end up saving you money in the long run. With a pro on staff, you'll have more time to focus on business-critical tasks. 
4. Stay organized
If your receipts end up in a mountainous pile somewhere in your office, that's a recipe for disaster. Make sure you digitize and file away receipts in addition to other important financial paperwork. Keeping your documents in order can help you better understand the context of your business finances and allow you make better company decisions.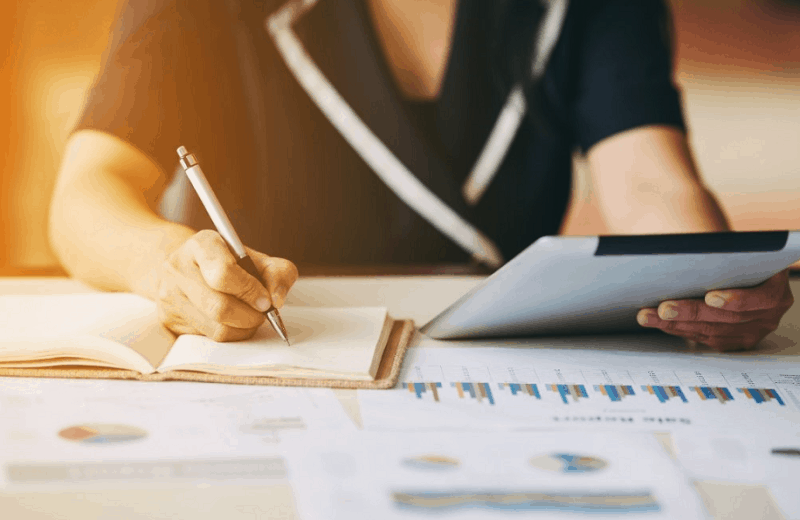 5. Create and stick to a budget
One of the best ways to stay organized with your finances and prepare for the future is by creating a strict budget. Although some people view this step as unnecessary, it can be a tool for keeping you accountable and help you make strong financial decisions.  
When you make your budget, don't think of it as a strict rulebook that you have to play by – simply use it as a basic framework for managing your company cash flow.  
6. Automate payroll
Opting to use automated payroll software can free up serious back office time. After all, you don't want to be bogged down with paperwork when you're a small business owner. It's important that you actually prioritize your time so that you focus on running your business. 
Takeaways: Keeping your business finances organized and tidy 
As a business owner, you have a lot on your plate. Your first priority might not always be related to your business finances and keeping your company's expenses properly organized. But with the steps outlined in this article, you can ensure that your business has the right financial framework to be successful. 

Infographic created by Mowery & Schoenfeld