The owner or manager of any business certainly doesn't want to lose their most prized assets as they are willing to go to extraordinary length to ensure that doesn't happen. Why, then, are so many companies so callous when it comes to securing the future of their staff?
To be clear, we don't just mean ensuring that they have a job in the long-term but making sure that staff want to stay with the business for many years to come.
Many businesses make the mistake of believing that staff will stay for as long as the company wants, falling into a false sense of security. Quite simply, if your business does not cater to their needs then don't be surprised when they walk in with their letter of resignation in hand.
What do Employees Want?
Staff want to be treated as human beings instead of numbers. While many small businesses do a fantastic job of treating staff well, many larger firms are often accused of failing to see an employee as anything more because of the sheer number of staff that are on the books. Yes, it can be difficult managing the individual needs of hundreds, possibly thousands, of employees (all of which have their own personal situations) but are so often accused of not taking the time to understand the needs of their workers.
It can be unfair to lay the blame squarely at the foot of HR teams and even team leaders themselves when it comes to big companies, with so much red tape and decision–makers to get onside before even agreeing to the smallest change in policy. That's where small businesses win the day so often, as decisions such as pay rewards and bonus scheme examples can be reviewed and given the go–ahead almost instantly by a director.
Employees simply want to feel valued by their employers and know that there is a clear career development pathway in place. Without this, your company risks losing even the most loyal of staff member to potential competition.
Take Action
If any of the above sounds like your business, then you need to take action fast. If, as a leader, you cannot confidently answer what each member of your team believes to be important to them, you should be making strides into finding out. There are ways and means of doing this, however, and it isn't a case of passing round a throwaway questionnaire that you may or may not get around to checking out.
Talk to your staff and find out what makes them tick. What drives them to get out of bed in the morning and ask where they want to be in the next few years. Knowledge is power and by knowing what your employees' aspirations are, you can work towards creating a unique development plan to help them realise their potential and dream at the company.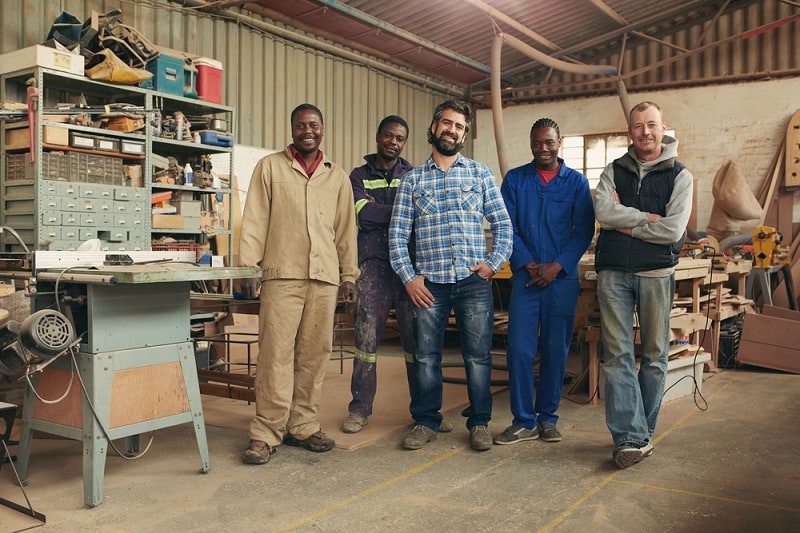 The moment an employee doesn't feel as though they can do this at their current place of work is the beginning of their job search. Once an employee has decided their future lies elsewhere, it's difficult to get 100% out of them.
This is why leaders must engage with their team, both on a professional and personal level. While you don't have to be best friends and socialise with everyone outside of the workplace, making sure that you are as approachable as possible is key.
Get to know the person as someone more than a number in the system and use that to create an environment they simply couldn't imagine leaving.
https://www.shutterstock.com/image-photo/business-team-meeting-brainstorming-working-concept-336896045
https://www.shutterstock.com/image-photo/group-carpenters-smiling-camera-361878701