How do you know if your search engine marketing campaign works?
The answer is simple – you monitor your site's major search engine metrics.
The harder question is which ones are relevant in finding the best campaign for your search needs.
7 SEO Metrics for a Healthy Search Campaign
Organic Traffic
Is your organic traffic increasing or decreasing?
If you see sudden plunges in traffic that is the biggest sign you can tell that an algorithm change took place.
Remember that organic traffic is the traffic directly from Google search.
This does not include Google Adwords, so you have an accurate idea of how well your search traffic is doing from month to month by looking through your organic traffic.
Change in Sessions
Right next to organic traffic, check out the number of sessions you have on your site.
Session are the total visits to your site from new and return visitors.
Sometimes a change in your social media or referral traffic might indicate challenges with your organic traffic.
For example, if your referral traffic drops significantly for a site, you might have to consider if the links from the sites were changed or removed.
This could change your ranking in the algorithm.
Understanding changes in sessions help you thoroughly evaluate your search campaign health.
Furthermore, if you have little knowledge on sessions, you may look at hiring a digital marketing agency to help you with this.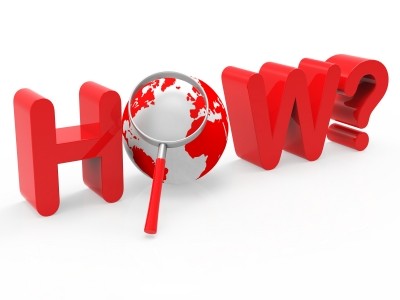 Mobile Device Usage
With Google Hummingbird, mobile device usage became a lot more important.
Keep an eye on what percentage of your users check out your site from mobile devices.
Additionally, if you do not have a mobile or responsive friendly site, this will impact other factors on your site like time on site and bounce rate.
Both are important for businesses looking to increase their search traffic.
Page Load Speed
Google expects that your page loads in three seconds or less.
If not, you could be losing valuable internet traffic.
However, the vast majority of sites load between 6-12 seconds.
Every extra second can affect your bounce rate, as well as your conversion rate of current customers.
Crawl Errors
Additionally, check Google Webmaster Tools to determine if your website has crawl errors.
Crawl errors indicate that the website has specific pages that do not line up with what Google Webmaster or an index of your site revel.
Keyword Rankings
One of the basic measures for search engine health.
However, keywords still play a large role in search engine optimization.
That is because searches are still mainly based off of the keyword searches that consumers use to find specific topics.
The Google Hummingbird update introduced semantic search into search engine marketer's vocabulary.
These are phrases and expressions people use to search online.
In reality, they are longer, comprehensive keywords people search for online.
Bounce Rate
Finally, how many people bounce off the first page on your site?
Ideally, the answer should be 0, but any more than 50% and you have to high of a drop off on the first page.
The bounce rate can be caused from any number of factors, including too few pages on the site, unengaging content, the wrong audience, and many other factors.
Determine what is the most likely factor, and start doing your best to decrease your bounce rate today.
Measuring Your Search Campaigns
In the end, measuring your search campaigns comes down to being aggressive with your numbers.
If you do not constantly monitor your website, you will struggle to gain lots of search traffic.
Spend time monitoring these issues, so you can keep your website in top shape for your readers.
The more you pay attention to what your visitors want on their site, and do it within Google's guidelines, the more you can increase your own search traffic.
About the Author
At Shout Web Strategy, they believe that SEO is essential to every businesses success. Priding themselves on being Australia's leading digital marketing agency, they can help grow your business by delivering more targeted traffic to your website. For more information visit Shout Web Strategy
Image courtesy of Stuart Miles at FreeDigitalPhotos.net