Nowadays, starting an online business looks really easy, but it requires lots of work and knowledge.
It also involves using many different tools, most of them with a fixed cost.
After setting your goals, you need to understand what you want to sell, get a domain name and a hosting plan, create a website, set up the payment method, choose the email marketing provider, the customer management and lots of other things.
On top of that, the choice for each service can be confusing, as there are many platforms offering pretty much the same solutions. In a few words, starting an online business from scratch can be overwhelming.
What if there was a way to find everything you need included in a single platform?
Well, this is what Kajabi is offering.
How Kajabi Works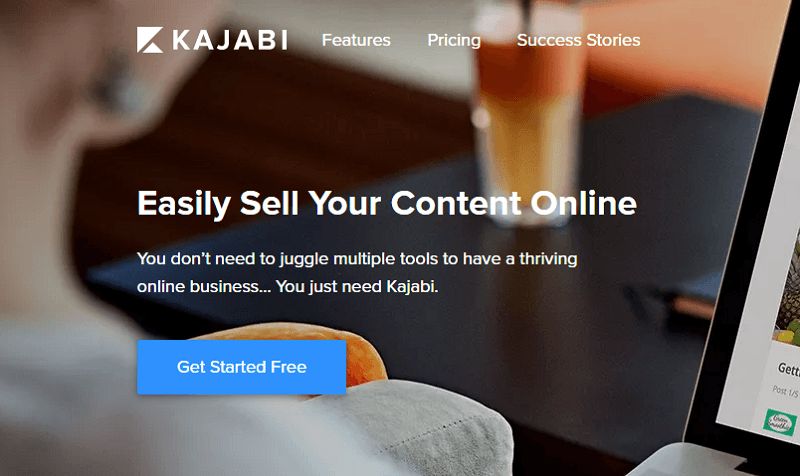 I remember when I started my first blog, back in 2010, I had to choose Blogger (the free service of Google), because installing a self-hosted WordPress blog seemed to hard for me, at that time.
Then I decided to invest my time studying all the technical aspects of WordPress and cPanel of the hosting service. It tool me actually lots of hours before I was able, three months later, to get my first self-hosted WordPress site live. After publishing some blog posts, I wanted to create a mailing list and I spent again countless hours studying design and the technical aspects of the email marketing.
In a few words, I failed a lot, but I also learned a lot. And if I could go back in time, I would surely hire an expert to teach me everything I needed to start an online business.
What I love about technology is that in a few years, it evolves and may change a lot.
For example today, with Kajabi, you can start your online business right away. It's an all in one platform which gives you all the features you need to sell, market and deliver your content, but it also gives no limitations to all the external tools you want to connect.
With Kajabi, you can build your website, create a landing page, set up your email marketing and manage your customers without leaving the platform.
It's very important to note that you don't have to be an expert in the technical or design field to be able to build a complex online business with Kajabi. All you need is create amazing content to sell to your audience.
Now let's see all the features into details.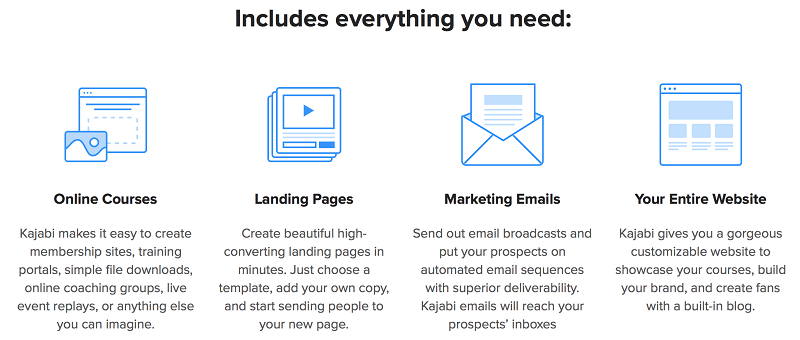 Build a Website and Sell Products with Kajabi
Kajabi makes easy to create the powerful website you need to sell your online courses (you can also think about building membership sites or training portals).
Everything is highly customizable, from choosing the site theme, adding your logo, selecting images and colors or getting your favorite URL.
Use the drag and drop site builder to make your content go live with a professional looking in just minutes.
The themes available have mobile responsive designs (which means are beautiful on computers, tablets, and phones ) and are easy to be installed: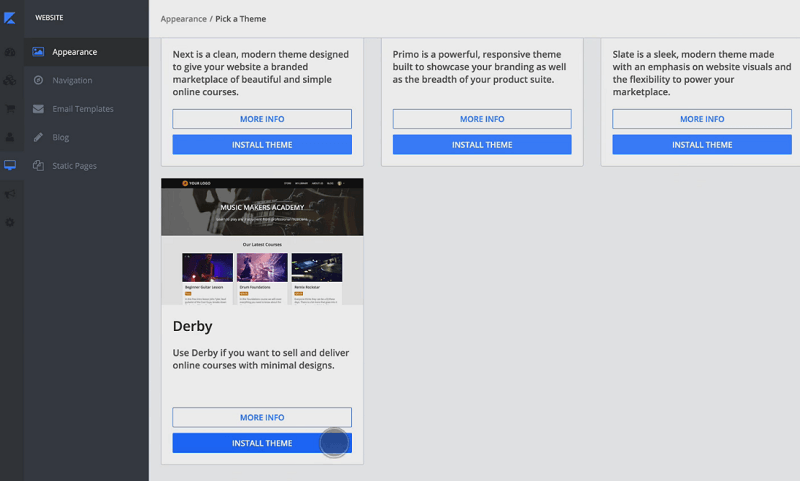 Work on the content you want to sell, so with Kajabi you can create a marketplace where your customers can buy your products with just one click.
Also the customers management is easy. For example, you can give users one place to login and access the library of all the products they have purchased from you.
Of course, you can create as many static pages as you want to include information that rarely need to be updated, like the "About", "Contact Us" or "Privacy Policy" pages (there are pre-built disclaimers for "Terms of Use" pages too).
You have the option to use the built-in blog. This way, you can bring value to your users, gaining new subscribers and convert cold prospects into loyal fans. The design of your blog will be determined by the theme you are going to choose, so it will perfectly match the overall look of your website.
As for the custom URL, you have to know that each Kajabi site gets a domain (yoursite.mykajabi.com). But if you want, you can use a custom domain (www.yoursite.com) or even a subdomain (courses.yoursite.com), if you wish.
Now that you have the website set up, you want to start selling your content.
You can easily add file downloads to your products.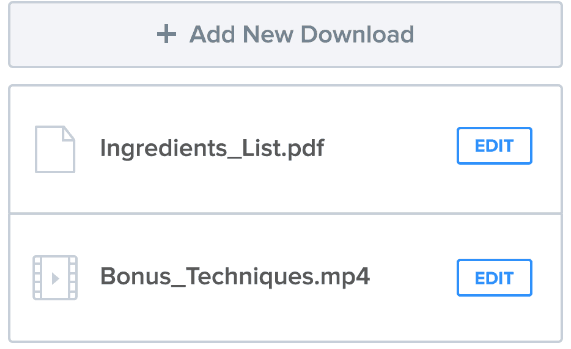 You can upload documents, presentations, images, and audio files to make them available to your customers.
As for videos, Kajabi created a powerful encoding and delivery system, powered by Wistia. Your users will get flawless and speedy viewing on any device, anywhere, anytime.
Community building is also important. Increase engagement thanks to the comments and build discussions with your customers, who are going to ge notified by email each time someone replies to their comments.
Sales Tools
Now that you set up the website and added your products, it's time to sell them.
With just a couple of clicks, you will be ready to receive payments via credit card from any users from all around the world.
There's an integrated payment powered by Stripe that, with just a couple of clicks, lets you set up to get credit card payments (consider that you don't need a merchant account or payment gateway, because it's all organized by Kajabi).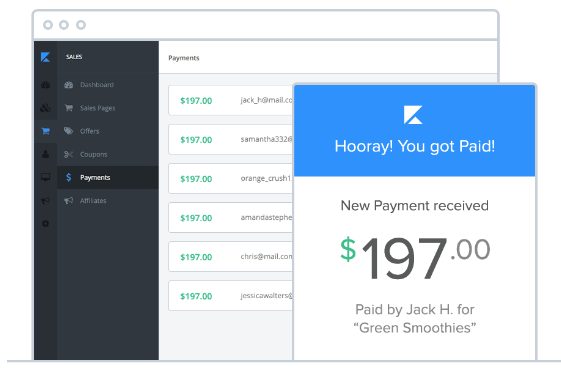 Of course, there are different payment options you can select, from selling your products for a one-time fee to ongoing monthly subscription, or even given away for free.
You can create offers, like special limited time pricing, or bundle products together to be sold at one fixed price.
You also may want to create your affiliate network of users who are going to market the products for you: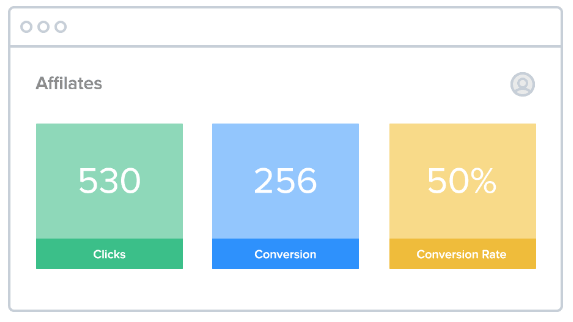 There's a built-in affiliate system, to lets you track partner referrals, sales, and commissions with a well working affiliate program. Your affiliates will be able to enter a nice dashboard to stay updated on real-time stats about their referrals.
And there's more. You can create coupons and sell in multiple currencies. Also, you don't have to worry about VAT compliance: Kajabi is fully integrated with Quaderno to respect the VAT for each sale for EU users.
Marketing and Customer Management
It's important to nurture your existing customers to invite them to purchase more.
There are lots of tools to help you manage your users, like create a member list or easily filter by product to see who has purchased what: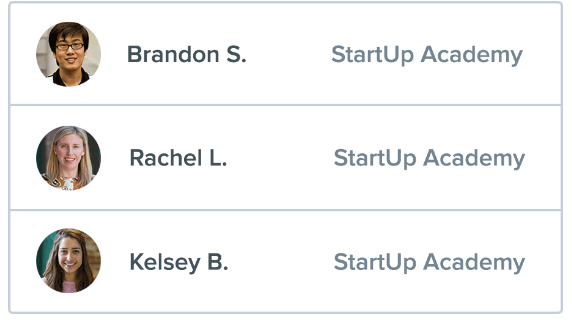 Marketing will be easy too. Use the landing page creator to build beautiful landing page in minutes: just select a template, add your own copy, and start sending people to your new page.
But there's more: create custom forms, capture leads, send email broadcasts and track email analytics.
Kajabi Pricing
There are three different plans: Basic, Pro and Premium:

The basic plan costs $103, if billed annually, and includes:
5 Products
1,000 Marketing Emails /mo
1 Admin User
1,000 Active Members
1 Site
0% Transaction Fee
25 Landing Pages
Advanced Theme Customization with built-in HTML/CSS editor
Drip Content – Release content to members based on when they purchased
Access to Kajabi University Training Courses
If you have more needs, you can always upgrade to Pro at $311/mo or even Premium, at $719$, that ensures larger limits, like unlimited products and 100,000 marketing emails /mo, for example.
Final Words
Kajabi offers everything you need to build a profitable business online.
If you are serious about creating an income with internet, then Kajabi can be your solution.
Take the free trial today (and if you are not satisfied, you can cancel your account within the first 30 days).
What do you think?
Have you ever heard of Kajabi?
Are you going to test it?
Please share your views in the comments below, thanks!