Have you always dreamed of being a successful blogger? Don't make the mistake of thinking that all it takes for blogging success is high-quality blog site and unique content.
There's a lot more to becoming a successful blogger than that.
Sadly, many new bloggers fail to realize this and spend their time focusing on just these two areas. And then they wonder why their site isn't getting more traffic, and why their brand isn't growing.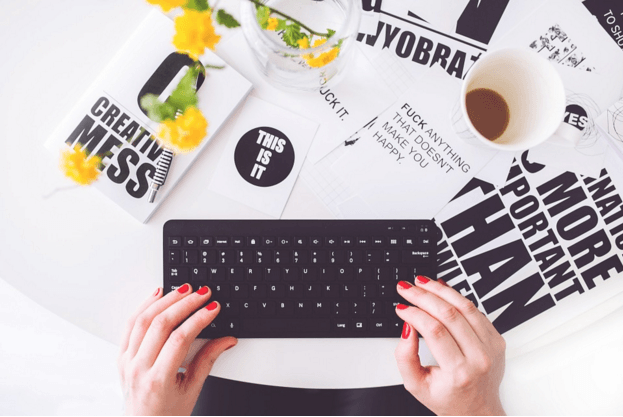 If you want your blog to become a profitable business, you need to treat it like one. It's not just a case of uploading fresh content each day; there are so many factors that go into running a blog.
To help you ensure that your new blog is a success, we have put together some advice for you. If you want your blog to grow into a profitable business, take note of these incredibly useful tips.
Pick The Perfect Niche
The key to success as a blogger is choosing the right niche. If you want your site to become a popular resource for advice, you need to choose something that you know a lot about.
But also a topic that there aren't already thousands of bloggers for, as otherwise, your chances of success are much lower.
When it comes to picking a niche, make sure to choose something that interests you. You topic of choice should also be interesting and unique, if you want to be successful, that is.
Get Your Site Right
One of the most crucial things when it comes to blogging success is a well-designed site. Many bloggers opt for Blogspot or WordPress sites and design their blog themselves.
However, unless you're a design whizz, leave the design of your blog down to a professional web designer. It's crucial that you make a blog that's not only chic and well designed, but also responsive and easy to navigate.
If your blog isn't responsive, it won't work properly on devices, like smartphones. You need a site that's responsive, so that it can be read on the go, using mobile technology.
As for being easy to navigate, if it's hard to use, people won't bother reading your content. That's why it's important that the layout is clear and the site easy to get around.
Build Relationships With Bloggers
Many bloggers make the mistake of only focusing on building relationships with brands, not other bloggers. Don't see other bloggers in your niche as competitors, see them as friends.
You don't have to work against each other, work together, and you'll find that you are much more successful. You can piggyback off each other's success, share readers and work on projects together.
One of the best resources for meeting and getting to know other bloggers is Twitter – it's fantastic.
Once you have a few blogger friends, share and like their tweets, share their blog posts, and help them out when they're stuck, and they'll do the same.
Communicate With Your Readers
Received a comment from a reader – don't ignore it, reply to them. Sparking up conversations with people who comment on your blog is a fantastic way to build relationships.
You can also use comments to see whether people like your content, as well as to note what isn't so popular. Ask your readers what they want from you.
Is there a certain post they would love to see or an idea they'd like to share?
To boost the number of comments you are getting on your posts, and to make communicating easier, end each post with a question. For instance something like, "What do you think?" or "Do you agree with this?", would be ideal.
Popping a question at the end of each post, should help to boost the number of comments you are getting.
Your Posts and Titles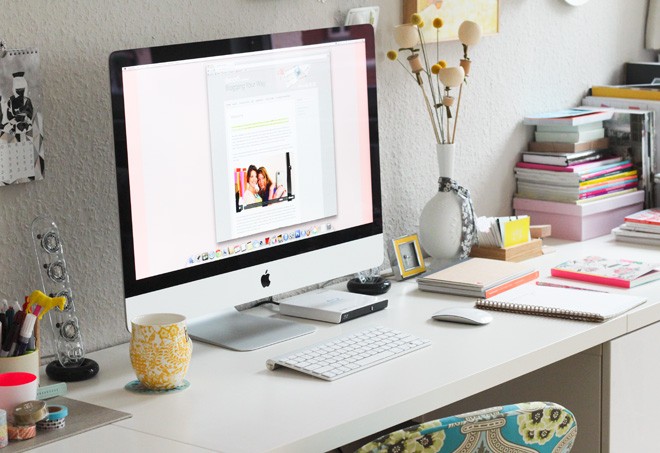 Be choosy about your titles, they will make or break your blog. When it comes to whether a post gets many views, it's often down to the title.
As any successful blogger will tell you, the key is to include click-sexy headlines. Click-sexy headlines means titles that are eye catching and intriguing.
Many bloggers suggest using numbers in titles, as this helps to make them more compelling. It's also a good idea to add adjectives to your titles, as words like 'simple' and 'amazing' appeal to readers.
Adding adjectives to posts help to make them more interesting, and make readers want to read on.
For blogging success, take note of these tips.
Follow the advice in this guide, and you can ensure that your blog is a success.
What do you think?
Any other tips to add?
Please leave your views in the comments below, thanks!