When it comes to running a website, SEO is one of the hardest things to master. Google and many other search engines are notorious for making constant changes to their algorithm. This has a direct impact on your site's ranking in the search engines. If you want to have a sharp edge over your competition, you must make an earnest effort to keep up with the latest search engine optimization developments.
Fortunately for you, there are many virtual tools that can help you handle on-site SEO matters with pure ease. These tools will also capture the vital data you need to improve your search engine optimization ranking.
In this article, we will take a close look at 10 amazing SEO tools being used by experienced SEO marketers. Each tool is designed to improve your rankings in the search engines within a reasonable period of time.
1. Google Search Console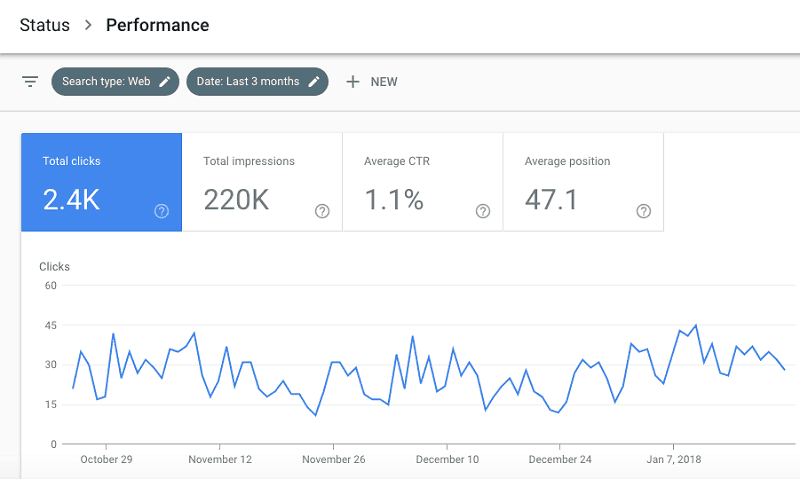 Would you like to find out how the search engines view your website?
Google Search Console is a full collection of services that can put your site in position to appear on the first page of Google for your targeted keywords.
Google Search Console is extremely effective and easy to understand. This is the primary reason why many digital marketing experts use it today.
Main Features:
Monitor your website's backlinks closely

Monitor Google's perception of your website

Find the keywords driving traffic to your site

Alerts you of malware attacks
2. Buzzstream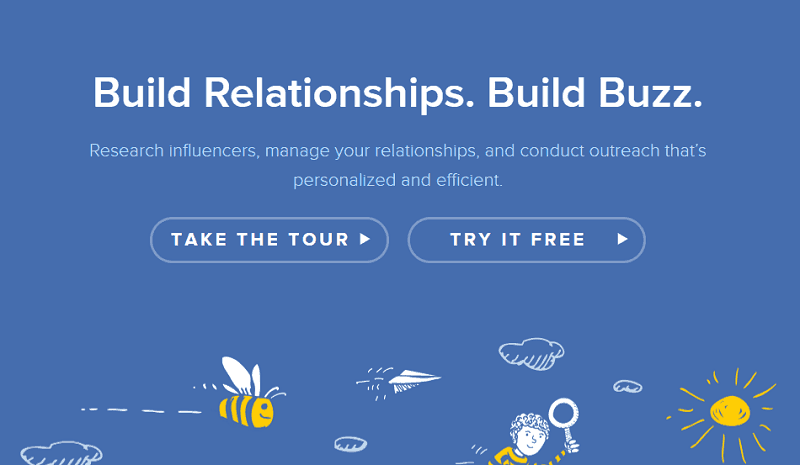 Buzzstream offers many impressive tools that will help you with email marketing, domain research, and project management.
What makes Buzzstream special? It can collect vital data on your targeted keywords within seconds.
Main Features:
Create lists of writers working for your competitors and reverse engineer their work

Uncover your competitors' rankings in the search engines

Compile information on domain age and authority for websites in your niche
3. SEMrush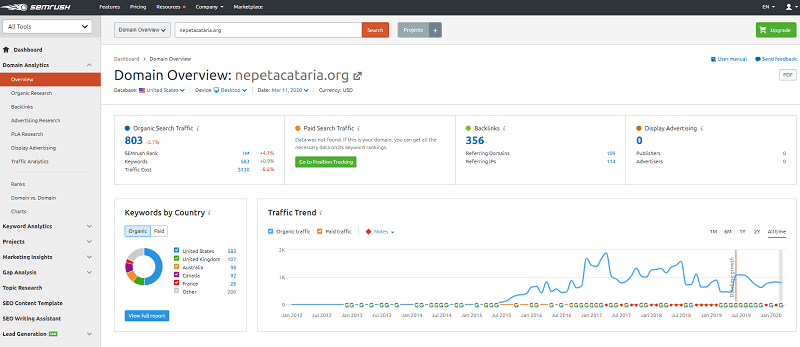 If you're the type of digital marketer who enjoys doing intensive keyword research, you should consider using SEMrush.
This popular SEO tool can help you select keywords that will yield the best results for your campaigns, and it will show the keywords being used by your competitors.
Main Features:
Uncover backlinks for other websites

Research the true value of keywords related to your niche

Find keywords that have the potential of delivering floods of traffic to your website
4. Linkody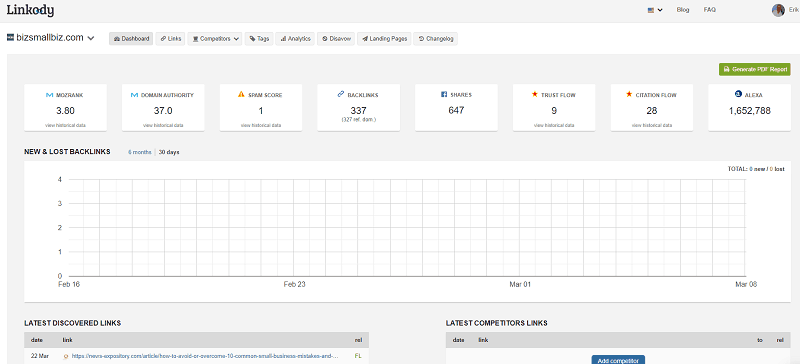 Linkody is not as popular as the other SEO tools on this list, but it should not be overlooked. Linkody is designed to help digital marketers keep up with their backlinks. It helps you find out who's linking to your website.
Linkody gives you the power to terminate the links that don't meet your standards. This can help you distance your site from website owners using shady or blackhat linking methods.
Main Features:
Disavow questionable or bad links that may have a negative impact on your SEO

Analyze your site's backlinks with ease

If you're an SEO consultant, you can useLinkodyto create backlink reports for your customers
5. Google's Adwords Keyword Planner

Google's Adwords Keyword Planner is one of the best keyword research tools around today.
It can compile a list of keywords and get their traffic estimates. It can also help you avoid keywords that are too expensive for your marketing budget.
Main Features:
Get reports for specific keywords

Use CPC to determine a keyword'scompetiveness

Find out the search volume for any keyword
6. WooRank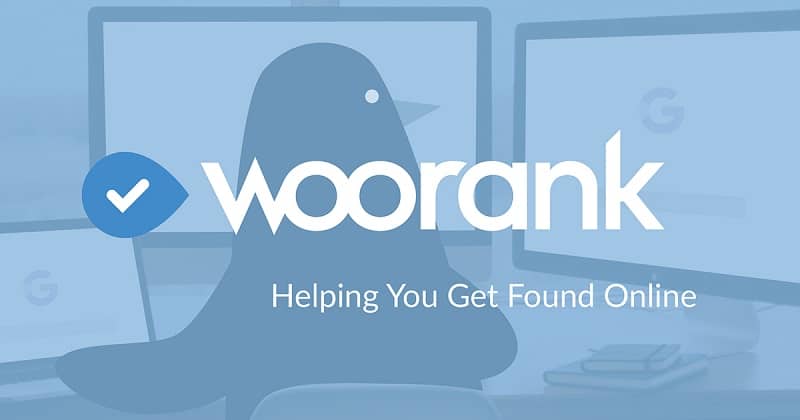 WooRank makes things so simple for digital marketers.
Simply give it your website's link and it will give you a report card for your site.
It will give you suggestions on how you can improve your site's search engine optimization and mobile-friendliness.
Main Features:
Analyze your website's backlinks, performance in the search engines, and user experience

Get invaluable tips that can help your website become a true authority
7. Varvy SEO Tool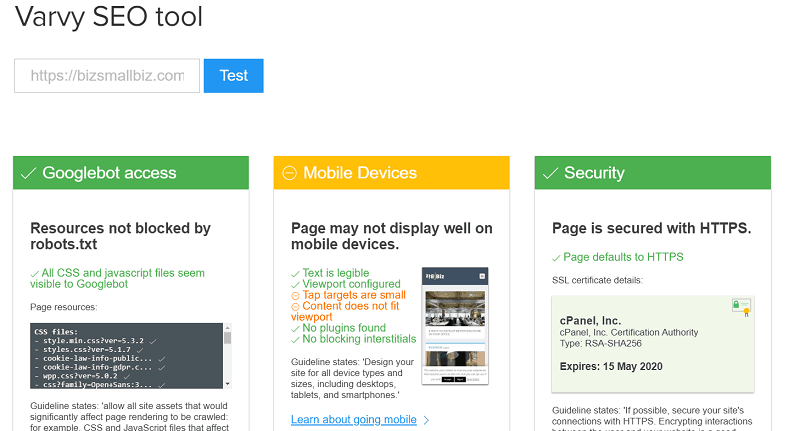 With Varvy, you can enter your URL and it will create an extensive report within seconds.
In the report, you will see if your site is following Google's search engine optimization's guidelines. If you're new to search engine optimization, Varvy can help you get off to a great start.
Main Features:
Get a detailed report that will help you see if you're following Google's SEO rules for a high-ranking

The report will show you how to correct issues that are affecting your ranking
8. Yoast SEO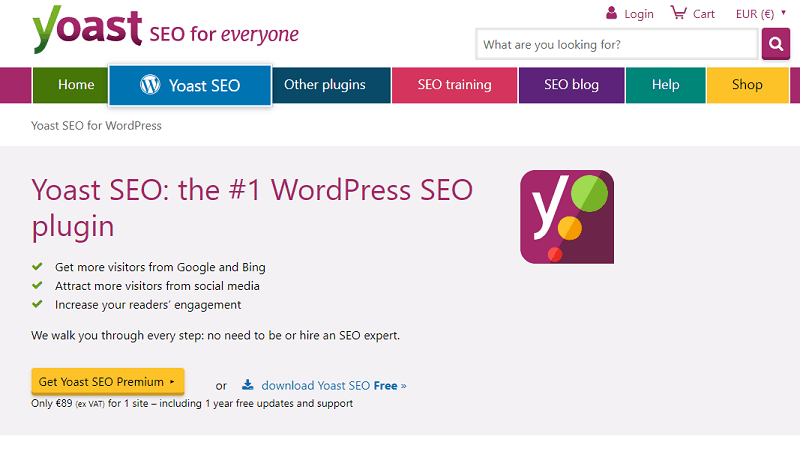 Do you have a WordPress site? If so, you should consider using Yoast SEO. Many experienced SEO specialists consider Yoast SEO as the best WordPress SEO plugin in the digital marketing game.
It offers many wonderful search engine optimization incentives that you cannot afford to ignore. For example, Yoast SEO will give you internal linking suggestions while you are creating your content. This can help your site gain favorable treatment from Google.
Main Features:
Helps you create optimized content for your website

Gives your metadata to the search engines, so they can interpret your content

Creates a sitemap for your site
9. Screaming Frog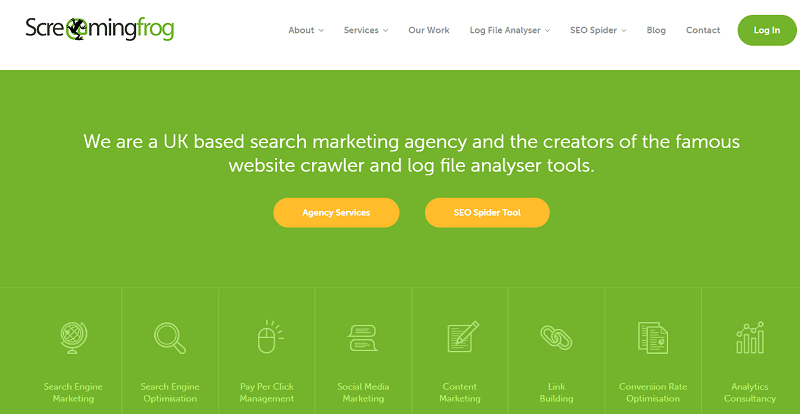 The name for this SEO tool sounds hilarious, but don't let it deceive you.
Screaming Frog has an advanced crawler that can find and fix broken links.
Many e-commerce business owners use Screaming Frog to get a sharp edge over their competitors.
Main Features:
Resolve duplicate content issues

Analyze metadata and titles

Find broken links
10. Ontolo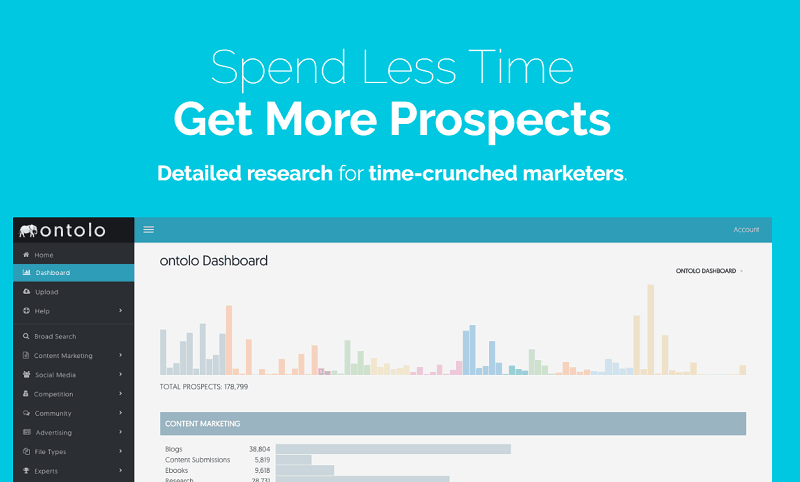 Ontolo is an in-depth tool that can help you find golden SEO and marketing opportunities.
It can take hours to get quality backlinks these days. However, Ontolo can uncover many backlinking and guest posting opportunities within minutes.
Main Features:
It will find solid backlinking and guest posting opportunities

Find the best prospects from over 80 solid sources

Creates simple reports that will help you with your research
11.
Nightwatch
If you're an SEO professional or an agency looking to scale your internet business, Nightwatch is the perfect all-in-one tool for you.
It is exceptionally good at segmenting and visualizing data with its intuitively designed dashboard.
Main Features:
Aggregate data

Discover keywords and competitors automatically

Customize reports

Integrate Google Maps Pack

Perform a site audit
Final Words
Proper search engine optimization can help you get a high ranking for your website.
In return, you will get more traffic and leads. If you want to take your digital marketing efforts to the next level, you should take advantage of the amazing SEO tools listed above.
They are helping others have success online. There's no reason why they cannot do the same for you.