Have you ever heard of inLinx.com?
inLinx is the latest trend in social media networking, enhancing communication between friends and families and bringing them closer together.
It can be used for different purposes, including as:
exclusive family social networking website where you can create up to 4 family groups for your aunties/uncles, parents, in-laws etc;
social network for friends, families and acquaintances (similar to Facebook), that helps you to stay connected with close friends, family and the outside world;
social networking website for dating or making new friends (see the chatroom section);
digital marketplace where you can promote your business, free of charge.
Let's explore this social network together.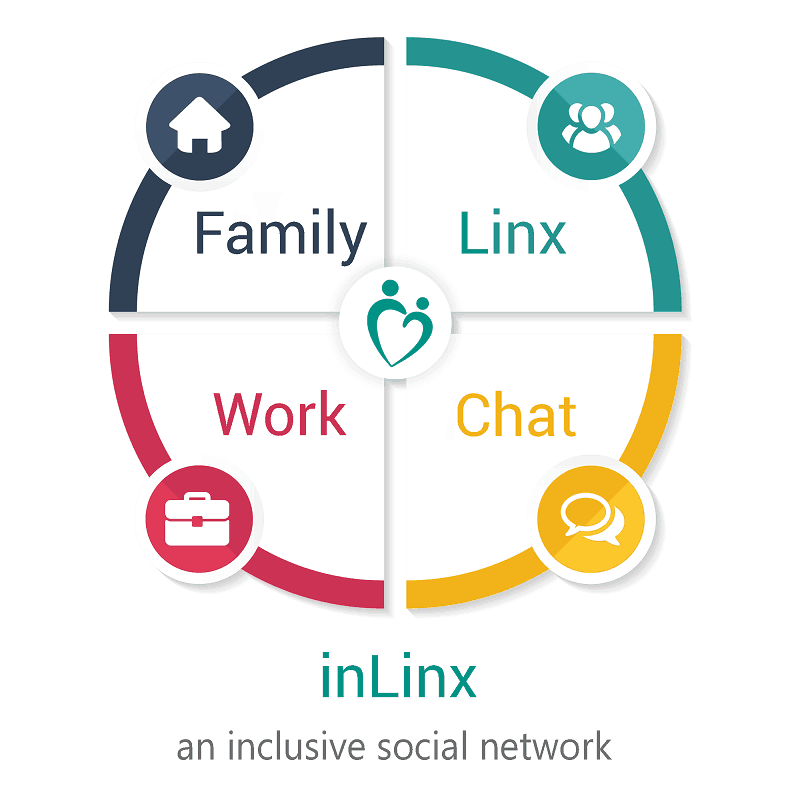 How to Get Started With inLinx
Registration is really easy. Just enter your email, country and date of birth to sign up.
You will need to confirm the email address to access inLinx dashboard.
The first thing you need to do is select your interests:
Choose as many as you like and confirm.
Now, you will be redirected to your profile page. Add your favorite profile picture and a cover image.
In the timeline, your news will be displayed. In the about tab, you can add as much information as you wish, including:
date of birth;
city and country, where you live;
phone number and email address;
marital status;
languages you know;
interests.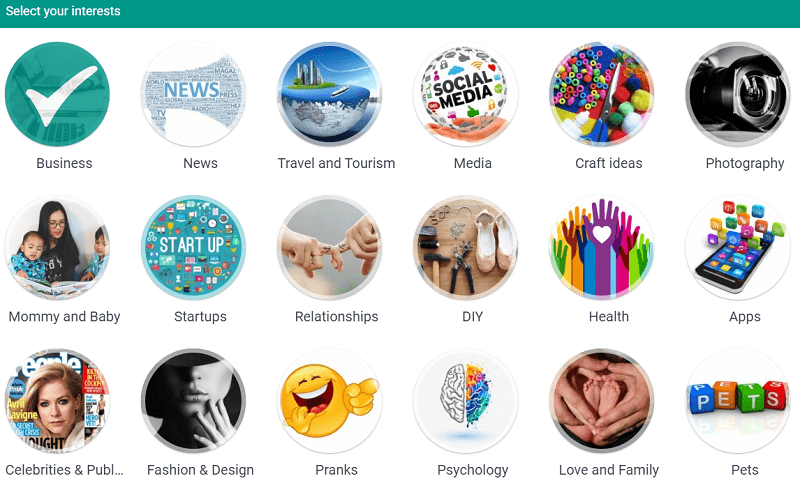 The about section has 5 additional different tabs:
family (where the inLinx users connected to your family are displayed);
education (where you can add your education path);
linx (your connections within inLinx);
work (your job);
more (here you can display your skills and interests).
Then, in the media section of your profile, you can add as many pictures as you want, including albums.
InLinx lets you keep all your favorite videos, photos, albums and posts in one handy location so you can easily refer to them whenever you like.
How to Create a Page
Creating a page on inLinx is really easy.
The button is placed right here:

Write the page name (it can also be your website) and choose the page type:
business, institution or organization;
public figure;
community;
entertainment;
brand;
other.
After choosing the type (for example, business), enter the sector (it can be ecommerce and internet business, for instance).
Write a description, add your website and social links. You may also want to add contact details, location, and address.
And here we go, the inLinx page for NoPassiveIncome blog is ready:

By creating a page for your website or business, you can take advantage of the SEO friendly, free business listing.
InLinx uses an algorithm that helps businesses to get found on Google search, mostly on the first page.
What is 'Treat as' ?
This is one of the unique and interesting features of inLinx. It gives you full control over the information or content you share within your network.
'Treat as' will be displayed, when inLinx detects a potential conflict of interests.
For example, when you receive a Linx request from an existing family member and you accept it, you will be asked to choose to treat them as a Family or as a Linx.
If you choose to treat them as a Family they will only be able to view information or contents shared with that particular Family.
If you treat them as a Linx, they can view the contents shared both with the Family and the Linx.
InLinx: Socially and Culturally Acceptable
Some social networks are not accessible in some countries, for cultural reasons. InLinx, however, has many customizable features that will make it acceptable for different countries.
For example, in some areas dating websites are banned. Because of its customization feature, inLinx can block this particular feature for these countries, so users will still be able to benefit from other options instead. For example, using inLinx only as a family social networking website.
Privacy/GDPR Compliance
GDPR is a regulation that requires companies to protect the personal data and privacy of EU citizens for transactions that occur within EU member states.
InLinx thinks about your privacy seriously, as it offers you the option to choose what information your family, Linx and the rest of the world can see. Also, it separates your family into four separate groups. This means you can choose what information you share with each family group.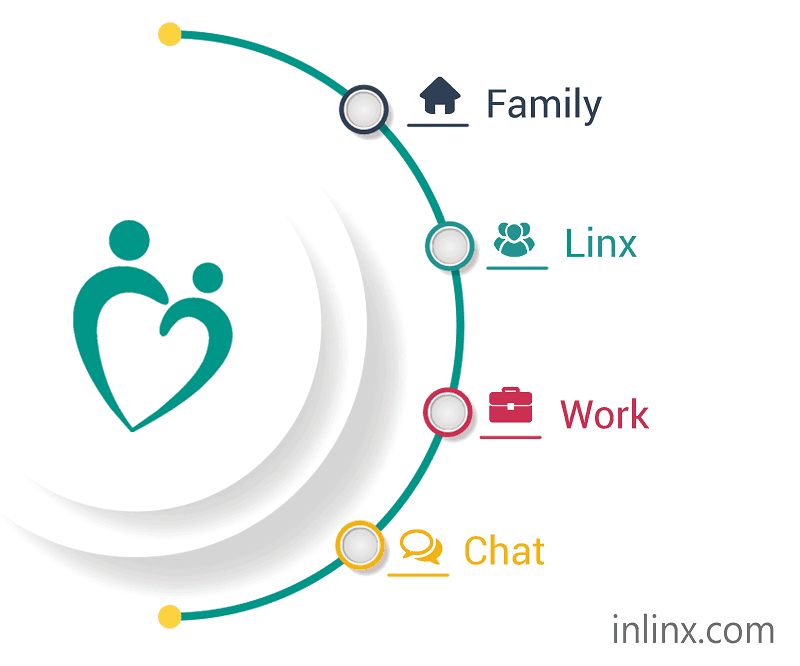 Translated Into Over 50 Languages
InLinx is translated into over 50 languages, since its official launch date. And they are planning to double the number of languages available within a year, making inLinx available in over 100 languages. The best experience and maximum flexibility are on top of what inLinx wants to deliver to its users.
Chatroom
There's a main chatroom that you can join, depending on your age, gender and the country in which you live.
It can be a great way to date online or simply make new friends. You can either join the chatroom and engage in conversation using your real profile or, if you prefer, creating a nickname.
You can opt for dedicated chatrooms, where you can chat in complete privacy without the outside world knowing.
You can also choose to close or hide any of your family/friends groups or the Chatroom tab with just a simple click. Through the three dedicated tabs, one each for Family, Linx/Public and Chatroom, you can be engaged across all three at any one time by simply switching between the tabs.
Reasons to Sign Up to inLinx
So, are you going to sign up to inLinx?
Here are the top 6 reasons why you should register right now:
awesome privacy levels;
get family and friends closer than ever before;
the 'treat' family as friends option and vice-versa is nice and unique;
create your personal profile and decide how you want to share it with family or friends;
join the chat room and connect with the outside world;
SEO friendly business listing. If you have a website or a small business, join this service to get listed on Google for free.
Now, it's over to you.
What are your thoughts?
Are you going to join inLinx?
Please share your views in the comments below, thanks!
And follow inLinx news at their blog.