Freelancing is a world of challenges that can be daunting at first. After all, starting your own business for the first time is a big jump out of your comfort zone. But by no means should it be synonymous with failure.
Every day new freelancers approach the market with individual businesses and make it a success. There is no guarantee that a business idea can generate any income. But the best way to make it work, as a freelancer, is to follow a foolproof guide.
Successful freelancers agree that the following were their safety rules to launch their business.
1. Research the market
Whether you choose to embrace the freelancing life or you decide to become an entrepreneur, there is no way around it. No business can start without a thorough market research. A good pro forma analysis will really set your business apart from the handful of other startups launching around the same time as you. There are also plenty of companies providing helpful advice when you are just getting your business started. 
Indeed, without knowing your target audience, your competitors, and the market trends, it's impossible to present an offer that will attract buyers. You might have a business idea, but without a market analysis, it's not enough to rock a new trend.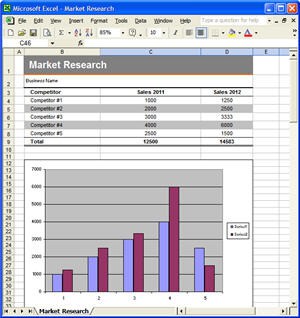 Market research
2. Plan your business launch
A successful business launch takes time. In fact, for Tender Greens, a restaurant that serves organic, farm-fresh dishes, it took around two years between the first idea and the opening of the first restaurant in 2006. 
The delay here is pretty normal for a complex business concept. If you are offering a simple service, such as creative painting or freelance accounting services, you might be able to bring the planning time down to a couple of months.
In the end, the more time you spend planning the launch, the better you know your offering and the culture that you want to build. In other words, the better you plan, the stronger your market position will be.
3. Make it look professional
Yes, you might decide to work as a freelancer, but it doesn't mean that your online presence should be homemade. A freelance business is designed to create an income, therefore look attractive and reputable to potential customers.
It's important to work with a web design company to ensure that you present a functional and engaging website that can compete against similar businesses. You need to remember that some of your competitors may be small or medium-sized companies. They got professionals working on their websites, and on their brand design. You need the same level of details to survive in their market.  
4. Differentiate yourself
Whichever area you pick, the market is a crowded space. Finding the services you want to offer is one thing, but it's not enough. Telling people why they should go with you instead of someone else is key to stand out.
What can you do that others can't? What do you have that makes you better? The process of differentiation is difficult.
For Tender Greens, for instance, it was about showing their customers the cooking process and the organic label. The secret is that nothing is hidden. It's a strong differentiator. What will yours be?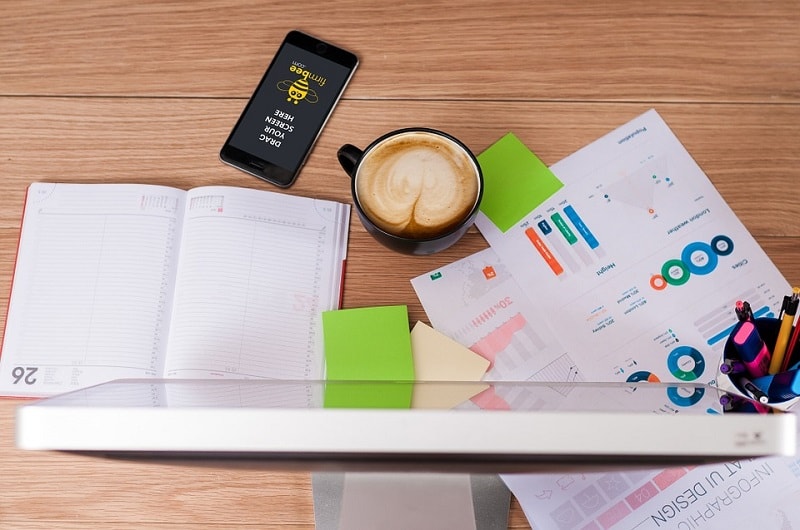 5. Cultivate a positive presence
An online business requires an online presence, for freelancers as well as long-established companies. Without a positive online presence, there can be no path to success. If you choose to promote yourself as a brand, your online presence is the combination of all your online activities, from social media platforms to blog articles.
It's important to use the planning time to develop your presence and share your expertise. Blog articles and teasing social media content are a great way of gathering a small audience before you're ready to launch.
6. Don't start without a money plan
Let's get something clear from the start: A new business needs a budget. There are plenty of ways to come to the necessary funds and not all of them involve using your savings. From investors to loans, if you know how to convince people that your business idea is solid, you can start with a comfortable budget. But convincing is an art that is difficult to master.
A few tips to get you started here: You need to stick to the thing that you said you were going to do, and you need to focus on staying authentic. You don't need to sell yourself; you need to be yourself and to explain how your idea works and why you believe in it. If you are applying for a loan, you'll need to provide sufficient research about your expected profits and costs – that's where the market research comes in handy!
7. Define your brand
As a freelancer, you can't just introduce yourself as the guy next door. You need to create a professional brand that supports your business. Your brand is how you want customers to think about you.
The logo is an element of your brand, as it allows your audience to identify your business. And the link between your logo and your brand is your visual identity – from the kind of letterhead you pick for your invoices to any form of messaging. Before your business launch, you need to have established these elements so that you can provide from Day One strong identifiers.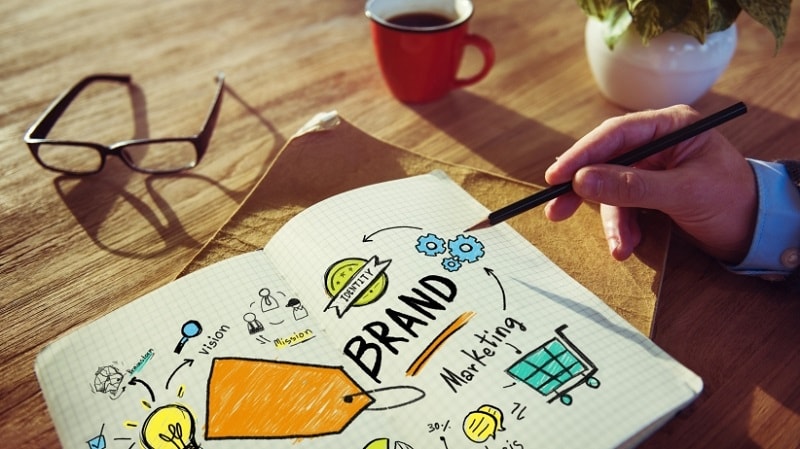 8. Stick to a plan
Do you remember your market research? It's likely that you'll find that success will take time, as it rarely happens overnight – even when you think it does, it is generally the result of several months or years of work.
Consequently, you need to plan your business actions to create some buzz and build up a customer base. Why do you need to plan it in advance? Because however successful your business launch is, you won't be selling en masse immediately. Therefore, it's helpful to plan your marketing activities in advance, so that you stay focused and avoid panic-stricken decisions as a last resort.
9. Take it seriously
It's a business. The only way it will work is if you work at it. You need to be the first person to believe in your success and to invest energy in it. The rest will follow.
10. Improve your skills
As a freelancer, you are completely exposed. When something in the project goes wrong, it reflects on your services. You can't always avoid mistakes. But you can keep your skills updated and follow training courses to make sure that your customers are receiving the best service possible from you.
There's no guarantee of success in the freelancing world. But in the end,  the only golden rule that can make it possible for all those who try is: Work hard and don't give up.