Choosing the right web hosting is one of the most important steps for the success of your online business.
You want to search for a great service, with a 24/7 quick support and a 99,9% uptime. But most of all, a cheap web hosting!
In this article, I'm going to show you my experience with Hostinger, a quality web hosting that is trusted by 29,000,000 clients worldwide.
Hostinger New Account Registration
First, you want to choose your plan.
Pay attention to the prices. It's pretty hard to find those rates around, when you look for a reliable web hosting.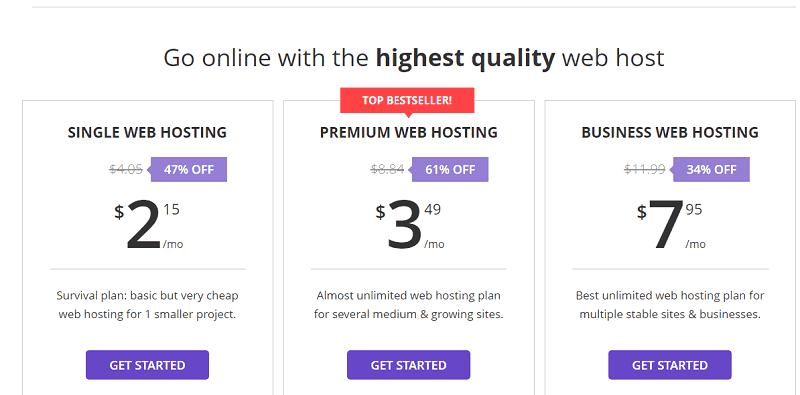 The "single web hosting" plan can be purchased with just $2,15/mo (go for it if you have just a small online project).
The top best-seller is the "premium web hosting" plan (I went for it). With just 3,49/mo, you receive:
+ Unlimited Number of Websites
+ Unlimited SSD Disk Space
+ Unlimited Bandwidth
+ Unlimited MySQL Databases
+ Unlimited FTP Users
+ Unlimited Email Accounts
+ Easy Website Builder
+ 3X WordPress Optimized Speed
+ Free Domain Name (with annual plan)
The "business web hosting" is priced at $7,95/mo, and it's the best-unlimited web hosting plan for multiple sites and businesses. With this plan, you get all the features included in the premium web hosting, plus the following ones:
+ Daily Backups
+ Deluxe Live Support
+ 2X Processing Power & Memory
+ Free SSL Certificate to secure customer data & increase SEO rankings.
Also, you get a personal free domain included in Premium & Business web hosting plans!
So, the next step is searching and registering the new free domain name included with the Hostinger registration: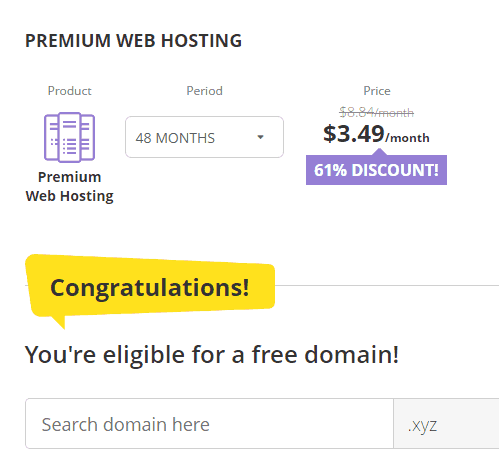 Once you have completed this step, you can check out and choose between these payment methods:
credit card
PayPal
Bitcoin.
Note: you can register with your email, or with your Facebook or Google+ credentials.
Setup Your Hostinger Orders
Now, it's time to set up your Hostinger account.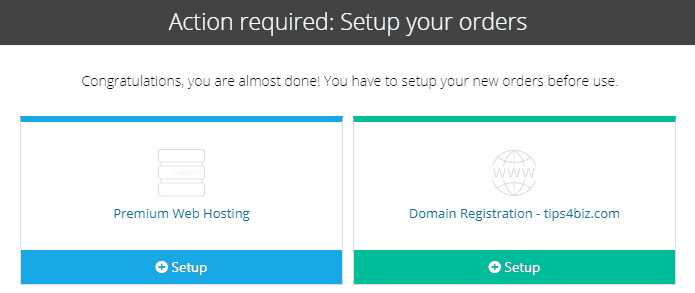 Starting with the domain registration setup, you will need to add your details which will be used as domain contact information. Naturally, the domain contact details (WHOIS information) is visible publicly. This is how domains are registered worldwide. Do not worry, to fully hide your personal information after the domain is registered, you can order the Privacy Protection service.
The web hosting setup is easy as well. Simply pick the domain you have chosen as the main account, and then the server location (Europe or North America):

Now, with most of the web hosting services around, there are quite a few steps to make, before having a website installed and online.
With Hostinger is really, really easy. This is the next page you'll see:

To install WordPress, simply click on the first yellow icon on the left.
In the next page, you just need to enter the administrator name and password, together with an email of reference, click on install and you are done!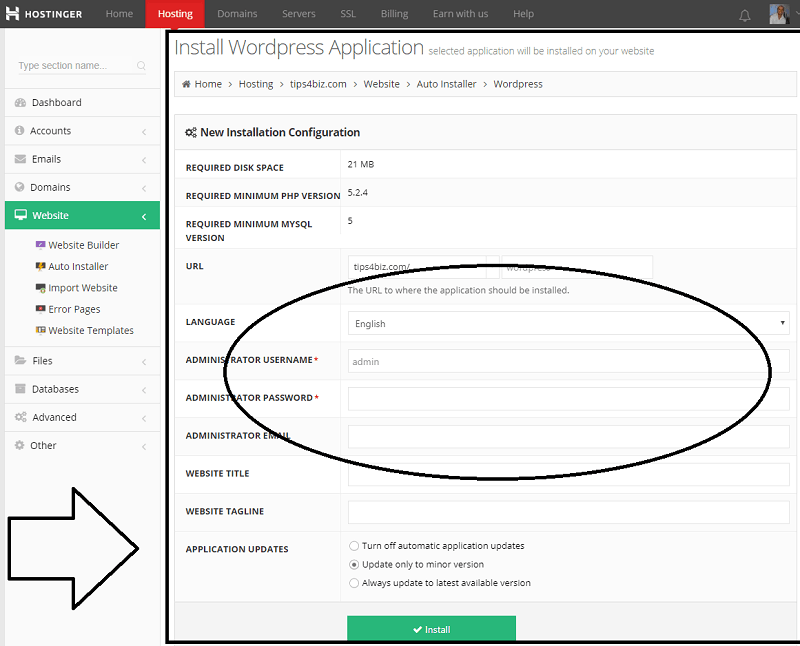 And boom! My new website is already online.
Check it here: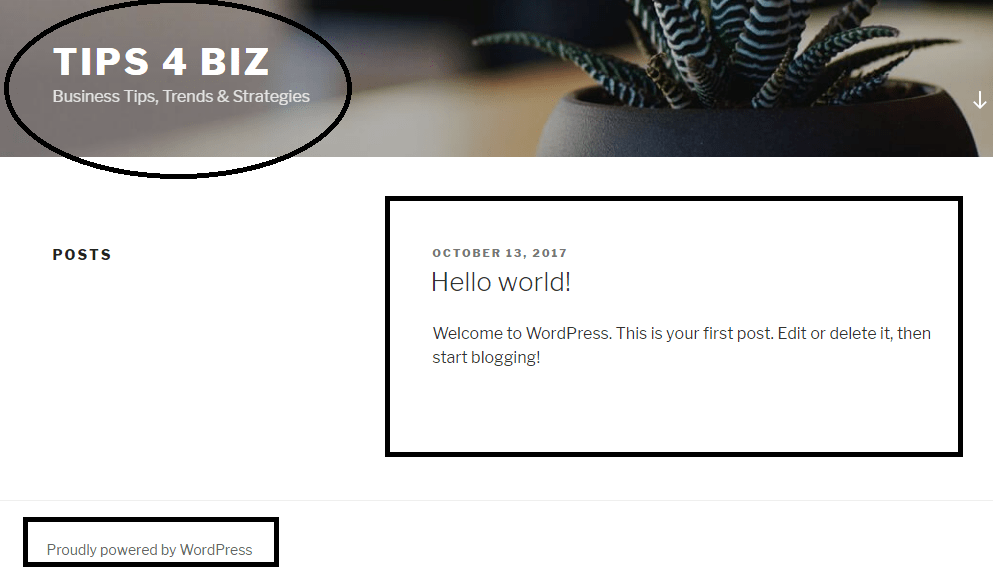 Hostinger Dashboard
There are many tabs available at your Hostinger dashboard:
Home
Hosting
Domains
Servers
SSL
Billing
Earn with Us
Help
Let's see them in details.
Home
Here is where you can access directly to your hosting account and domains, together with the VPS and SSL features. You can add new orders from here.
Also, you may want to use the "access manager" feature, which lets you invite people to grant them access your Hostinger account. Choose this option if you have a person creating or managing your web hosting. When the access to your account is granted, a confirmation email is sent to the email address you have provided.

Hosting
Here you have the control panel of your domains hosted with Hostinger.
I'm sure you're familiar with everything you can do. In case you don't, let me introduce some of them.
You can create emails, access the webmail, add forwarders for all the messages you receive, edit MX records, or create auto-responders.
With the domain menu, you may want to create sub-domains, add new websites or redirects, choose to park domains.
Under the website menu, there are the following features: site builder, auto installer, import website, error pages and website templates.
Use the files menu to manage all your files, included doing backups or creating FTP accounts. Or the databases tab, where you can manage the MySQL database, phpMyAdmin or Remote MySQL.
In the advanced menu, there are some more features, like the DNS Zone editor, PHP configuration, or cron jobs (plus, some other ones).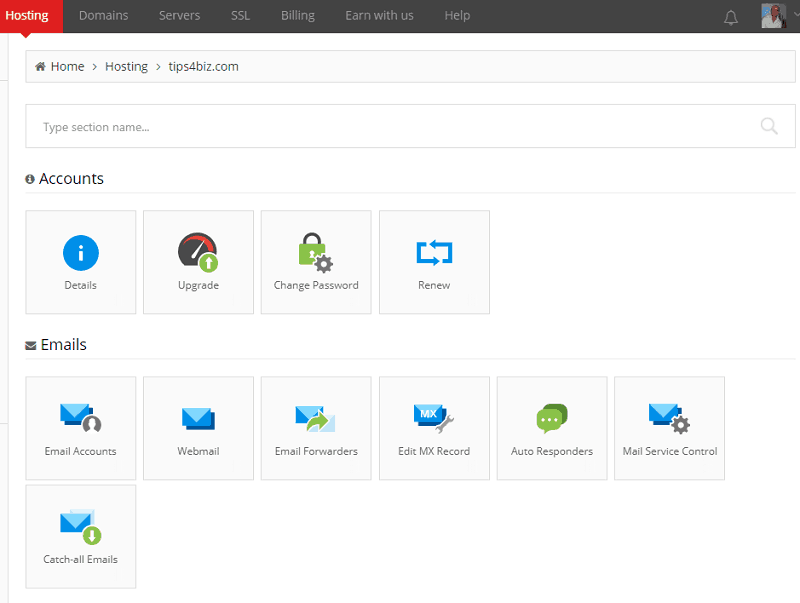 Domains
Under this tab, you can manage your domains hosted with Hostinger.
Many options are available, including add privacy protection, or lock your domain, update nameservers, or create child nameservers. You may also want to update the contact details for your domain names.

Servers
Use this tab of your Hostinger dashboard menu to purchase new server plans.
For example, with $4,95 you can get the Plan 1, which includes:
CPU: 2.4Ghz (1 core)
RAM: 1Gb
HDD: 20Gb
Bandwidth: 1000Gb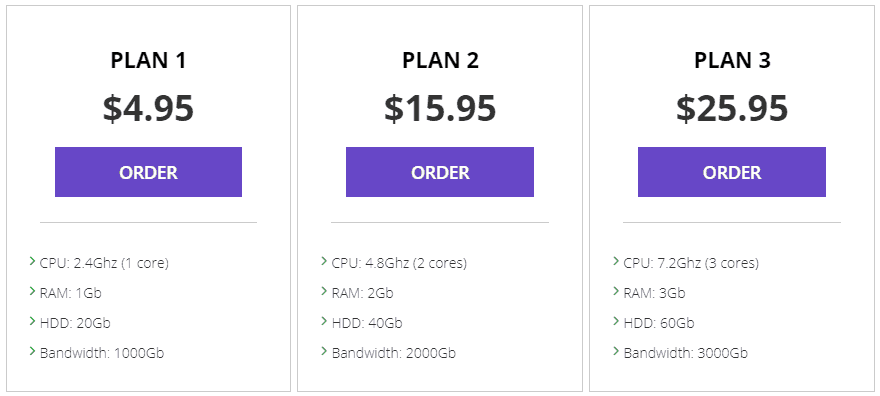 SSL
Visit this part of the dashboard menu to activate/manage the SSL certificates on your domains.
There are some really competitive prices. With just $9,99 you can get a lifetime certificate on your domain (which is great indeed, as many other providers you are going to pay a monthly/yearly fee to keep an SSL certificate active on a website).
Billing
In this section, you can manage your billing with Hostinger for all the services you purchased.
You can also check the payment history or change your payment method.
Earn with Us
When you click on this tab, you will be redirected to the affiliate program page of Hostinger.
Everything your referred client pays is yours! They offer you up to 100% commission from your sales. Sounds nice, right?
Final Words

I found Hostinger extremely easy to use. Their services are really focused on giving the best user experience.
There are nice icons all around your dashboard and everything is simply accessible.
After all, numbers don't lie. With almost 30 million clients and 20,000 new customers every day, Hostinger is a web hosting provider you seriously need to consider for your online business.
Now, it's over to you.
Have you ever heard of Hostinger?
Are you using it for your web hosting?
Please share your experience in the comments below, thanks!