I think it's fair to say that money dominates modern life. Everyone is hell bent on finding ways to make lots of cash, and be a success.
So much so that people all over the world are searching for money making tips online, every day. In fact, a lot of you are probably reading this because you've just searched for that phrase in Google! Rest assured; you've come to the right place.
In this guide, I'll be giving a variety of money making ideas that are destined for success this year and beyond. To try and be as fair as possible, I'll include all kinds of things. Some will require more money than others.
My aim is that no matter who you are, or how much money you have, you should be able to make some cash after reading my guide.
But, before I get into some of these ideas, I want to provide you with a few basic tips to help you out. These tips will apply to anyone that wants to make money: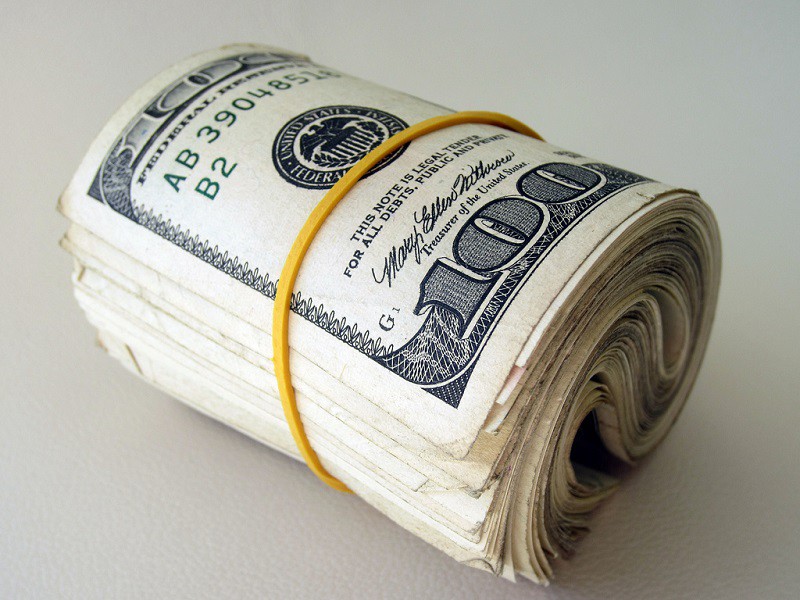 (Image from Flickr: https://flic.kr/p/biaV9e)
Before you start with any of my ideas, you need to have a clear goal in mind. Obviously, the main goal will be the same; make money. However, this might be a little bit more complex than it sounds.
For some people, they need to make money with the present in mind. Perhaps they're desperate for extra income to pay a bill? In which case, they'll be looking for some quick fixes to earn cash, fast.
On the other hand, some people want to make money with their long-term future involved. They don't want a quick fix; they want an idea that helps them earn a steady income over time.
As you can see, two people like this will both want to make money, but with different goals in mind.
Understand Your Budget
When you've got your goal in mind, it will help with this next tip. You must understand your budget. Figure out how much money you can afford to spend on your money making idea.
After all, it's rare that you'll make cash for free. It is possible, but only in that quick fix category. If you have long-term goals, then you need to draw up a budget.
Learn how much money you can spend, and it will help you decide what ideas are best for you.
I've recently acquired this site at Flippa.com and had a 470% ROI so far, not bad!
Know When To Stop
For me, stubbornness can be a good trait to have when making money. If something doesn't work the first time, who's to say it won't work the second time? By persevering with an idea, you could end up making money.
Meanwhile, someone else could try and fail, like you, but give up. However, there is a fine line between perseverance and stupidly sticking with an idea that won't work. If you've tried, tried, and tried again, but still aren't making money, then stop.
Cut your losses and think of another idea before it's too late. I realize it may sound a tad contradictory, but that's what makes it so tough to make cash.
Now that you've read my tips, we can move onto the main section of this guide. It's the part a lot of you have been waiting for; money making ideas.
Below, I've listed various ideas that are designed to help you make some cash. Some of these are quick fixes, while others have your long-term future in mind.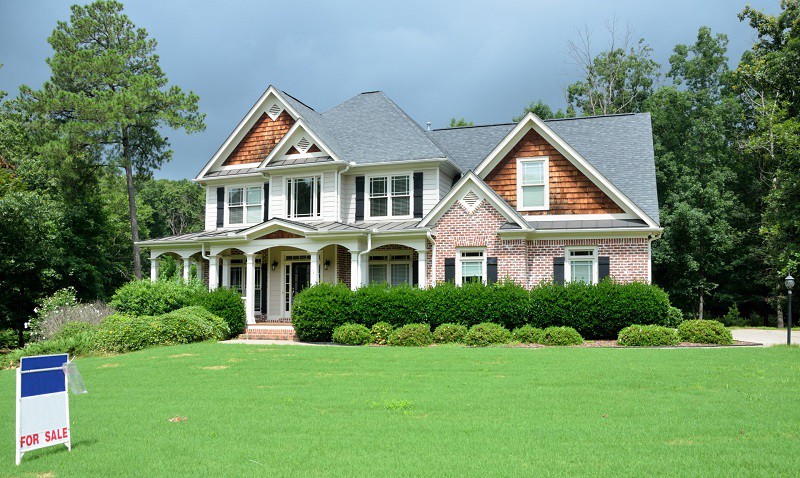 (Picture Source: http://goo.gl/McNtKi)
Property Investment
The first idea that springs to mind is definitely not a quick fix. Making money via property investments is a great way to make a living. Without meaning to state the obvious, it starts with buying a property.
Typically, this is a house. Then, you have a few options that you can choose from. You can do the house up, make it more valuable, and sell it for a big profit. I find that this is the method most people think about when buying a property to make money from it.
It's good because all the changes you make to the house can be done quickly and cheaply. So, you can have it back on the market in no time at all.
The second option is to start a buy-to-let empire. This involves buying a house, then putting it on the market for someone to rent.
How do you make money? By pocketing the rental payments each month. The more properties you buy, the more money you'll make. Both of these ideas are great if you want to earn lots of money and do this for a living.
Of course, the main issue with this is that houses cost lots of money. However, things can be made easier if you get a mortgage for your first purchase. This will help fund your purchase, meaning you can invest in a property.
Mortgages can be difficult to understand, and you want to get the best deal. You can get additional mortgage advice at SMBIA.com.au if you're interested.
As you can see, this idea is certainly not meant for everyone. If you don't want to risk such a big investment, then don't!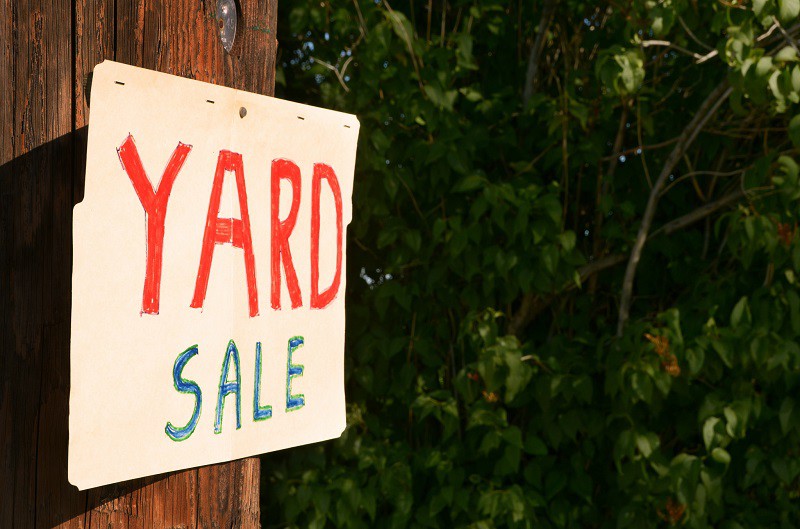 (Link: https://flic.kr/p/p9XCh6)
Selling Your Old Belongings
We started with a long-term idea, and we'll follow that with a quick fix. Selling your old belongings is perhaps the biggest quick fix out there.
It's such a simple way for you to make some extra cash in a short timeframe. If you need money to pay for something or are a student needing extra funds, this is a great idea. The best thing is, it requires very little effort, and there are a few ways to do it.
The obvious thing would be to sell everything online. You can create an eBay account and list up your old clothes, books; anything! Then, wait for people to bid on them or buy them outright. After that, you package the items up and send it to their address. They pay you via PayPal, and you've made some money.
Another option is to hold a yard sale. Set up some tables outside your home, and display everything you're selling. Passersby and neighbors will come around and enquire about items. Then, you can sell it to them and get cash-in-hand.
Personally, I see yard sales as an option for people that are desperate for quick cash. Selling things online might get you more money, but you have to wait for people to purchase your goods.
Meaning that you could wait for a few days or even a week. But, a yard sale means things are sold on the day. Either way, they're both great ways for you to make some cash, fast.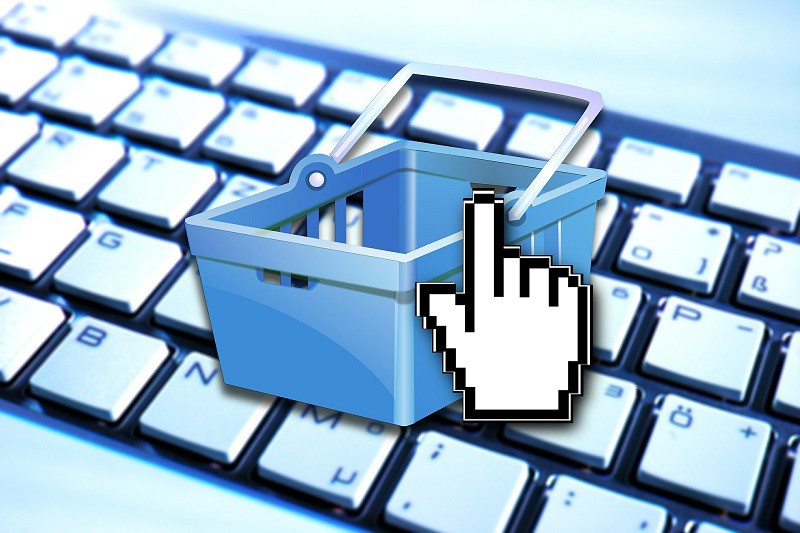 (Image by geralt: https://goo.gl/hi1mg5)
Buying & Selling Products Online
After writing about selling your old belongings, it got me thinking of something. I thought about an idea that's similar to it, but with a slight twist. Instead of selling your old things, you buy products online, then sell them for a profit.
I'll be the first to admit this is hardly a revolutionary idea. People have been buying and selling things for years. But, you can have an exceptional amount of success if you do this online. The online market presents you with a world of opportunities.
What I like most about this idea is that it falls in between the two goals I mentioned earlier. It's something you can do as a quick fix, or with a long-term picture in mind.
For example, say you want some extra cash and have nothing to sell. You can search online and bid on auction sites for products. If you look in the right places, you can snag a bargain for very little money. Then, you can sell it for more than you paid.
Keep doing this until you've earnt enough money to satisfy you. It's something you can do in your spare time whenever you want a cash influx. Or, do it all day, every day. Make it your job, buy and sell things for a living. This can help you make a consistent stream of money, and be financially safe.
Final Words
You're probably wondering what the best ways to buy and sell things online are. And, I've already mentioned one website in this piece; eBay. It's the largest online auction site, and you can find lots of deals on there. There are also other auction websites too; I advise you to shop around.
When it comes to selling your products, you have a few options. You can sell it on any number of retail sites on the web. Even Amazon lets people sell products these days. Alternatively, if you want to seem more professional, open your own online store. Sell all the products you buy, and make loads of money.
The benefit of this is that you have no fees to pay because it's your site. Selling through another website means they may take a small cut of every sale.
On that note, we've reached the end of my ideas and the end of my guide. I truly hope that it's helped you understand how you can make money.
Use my tips, and take my ideas on board!