"No man is an island," as the saying goes. In the world of online businesses, You need all the help you can get from people so you can growth hack your website and generate more traffic and sales. You can't do this all by yourself and expect immediate results.
Another wise man said, "You'll get by with a little help from your friend."
This reason explains the popular of blogger outreach. It helps you build relationships with like-minded professionals and influencers so you can grow a network of engaged people whom you can tap to for promotions and engagement. People also use blogger outreach to build links for their site as part of their white hat SEO strategy. It is one of the many byproducts of blogger outreach if you do it correctly.
To do so, you need to use the best blogger outreach tools to help you find influencers and seed them automated emails. Below are tools I'd recommend:
Blogger Outreach Tools To Stake Your Life On (5 Of 'em!)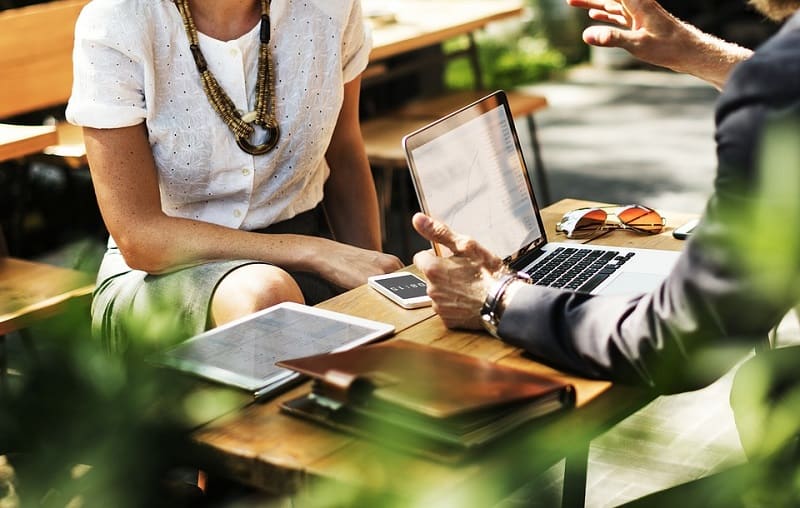 1. Buzzsumo
Buzzsumo is a content research tool to help you find the most shared posts about your topic so you can analyze them and create an even better version. The tool is an indispensable part of the Skyscraper Technique that lets you create traffic-generating content even if your site is fairly new.
However, it works perfectly as a blogger outreach tool too. Buzzsumo lets you find Twitter influencers about your topic and gather information about them. It shows you how engaged they are in Twitter based on their retweet and reply ratios. The idea is to find influencers with lots of followers but continue to reply to their followers and retweets posts of others. If they can sustain this level of activity on Twitter, there's a good chance they'll reply to your tweet if you reach out to them.
You can also view the links they shared to get an idea of the posts they're willing to share to their network. Using this information, you can create content tailored to their sharing patterns on Twitter. Reach out to them with your content and expect them to share it in no time!
2. FindThatLead
If you want to reach out to your audience, then you need to send them an email. Private messages on their social media networks may fall on deaf ears. Due to the insurgence of mobile devices, emails have become hip and trendy again. Lots of brands are engaging with their audience via email to great effect. Whether you're trying to reach out influencers or other people, email is the way to go.
To find out the emails of people whom you want to connect with, use FindThatLead.
There are different ways on how you can use FindThatLead as part of your blogger outreach strategy. You can use it with Buzzsumo if you want to find the email addresses of Twitter influencers and people who shared a post about your topic. You can upload the Twitter URLs of these people and FindThatLead will process the data in bulk. Once done, you can download a file that shows the email addresses of people. The tool scores each email address according to the probability of it being correct. Use this information wisely so you reach out to people with the right email addresses and not from ones that will most likely bounce.
Another use case of FindThatLead for blogger outreach is to find cold leads where you can promote your post or services. Using its Prospector feature, select specific targeting criteria so the tool will return the right leads for you. Once you have the list, choose the people whom you want to reach out to by getting their email. Then go to Campaigns, upload the CSV, and type the message you want to send to them. The tool will take care of sending the emails one by one.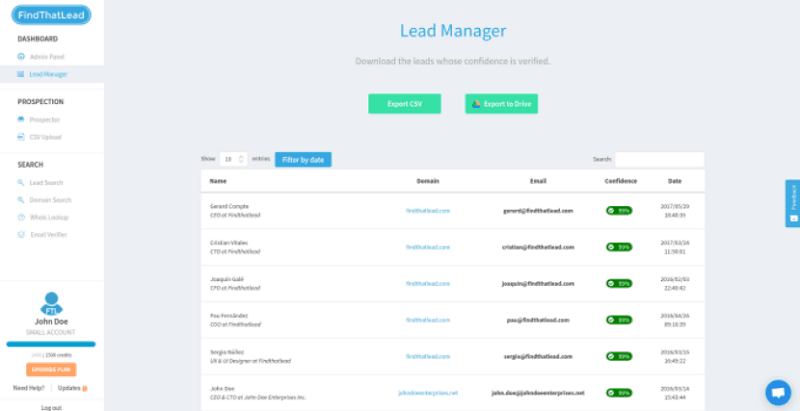 3. Lemlist
Lemlist is a cold email outreach tool that fits in well in your blogger outreach strategy. It bears similarities with FindThatLead's Campaign feature where you can send bulk emails to people from your CSV file. However, Lemlist is closer to Mailshake because you can send cold email campaigns to build relationships with your audience.
What makes Lemlist special is the ability to send customized images to recipients. Using custom variables, the tool will insert the text in the images so you don't have to create them for every email. You can use image templates available in the tool or upload your own images to further personalize your message. The more personalized and authentic your emails are, the higher the open and click-throught rates will be.
4. Ninja Outreach
If you want a blogger outreach tool that has everything you need, then Ninja Outreach is your choice. You can create a list to reach out to for a variety of purpose related to blogger outreach:
promotional opportunities
influencer search
most shared content
find leads
Build your list by typing the topic on the search bar. It will return people of different online sources according to your topic. Each result will show relevant website metrics for you to determine whether to pursue them (this is crucial if you want to request a link on their site).
Once you've filtered the list, you can send them emails from its collection of templates. Choose one and customize it according to your needs so you don't have to start from scratch. You can also prepare a follow-up email if they didn't open the previous email. Once done, let the tool send the emails automatically and analyze the results.
5. Pitchbox
Pitchbox is a more powerful version of Ninja Outreach. Agencies that rely on blogger outreach as bedrock for their marketing efforts will highly enjoy using this tool.
​​​​​​​Aside from blogger outreach, the tool works as a CRM platform to keep track of your contacts and see how they responded to your campaign. If you have clients, you can build reports based on the campaign's performance and determine things you did right and areas that need improvement. There is also a Team Performance feature that lets you evaluate how your members fared during the campaign based on different variables.
If you built links using Pitchbox, it lets you monitor the links you've acquired and see if they are still up and free from errors. If the latter, you can reach out to your contact person and ask why the linked is down or removed.
Are You Ready To Use These Blogger Outreach Tools And Take Your Site To The Next Level?
The tools listed above are just one of the many tools you can use to build relationships with influencers and leverage them to boost your site's growth. What's important when using these tools is to keep your outreach genuine. Don't reach out to the with an agenda in mind. While you want to put the relationship you've built with people to good use later, it's better to focus on befriending and getting to know more about them. From there, everything else will come naturally. Good luck!