Everyone wants to make killer content. Even if you don't realize that you need it – for traffic, for social proof and for your own satisfaction.
In this post I'll not teach you that your post must be great, ready for social sharing, keyword optimized and helpful for readers. It's a must (you know it, am I right?).
I'll reveal you some tips and tricks which best of famous bloggers do to make their posts viral.
And viral for me means that your post will be linked, shared, twitted and liked.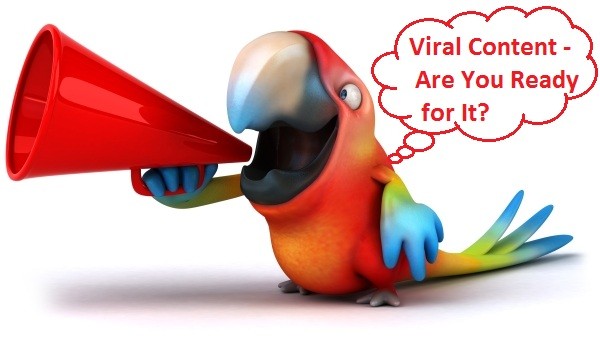 How to Make Viral Post
1. Forget about Topic
Yes, you read it correctly. In most cases topic of your post doesn't matter. Everyone is researching web to try finding great topic(s). A lot of people are monitoring Google Alerts, other blogs, portals and newsletters. But in most cases it doesn't work… Of course if your blog is about blogging, your viral post must be also about blogging. On the other hands – old topics don't go viral…
2. Make Your Post as a Top List
People like to read (and share) lists. I'm almost sure that for most of you Top XX list is the best post to read. And remember that "Top 10" list is the best list (better than Top 1, Top 3, Top 5, Top 7, Top 20, Top 50, even Top 100). You can read more about lists in this guest post: 10 Blogging Tips for an Irresistible List Post written by Erik Emanuelli
3. Prepare How To…
Another great type of post which has a lot of chances to goes viral is a tutorial. Of course title of the tutorial may not begin with "How to", but people like it and search for "How tos" in search engines… Some examples of it you can find below
4. Make Interviews
Interviews are also very good candidates for viral marketing. But you must interview someone very popular in your niche. Publish on your blog real interview with Darren Rowse or Daniel Scocco. You will see viral nature of such posts…
5. Make a Contest on Your Blog
Competition is great 🙂 If you want to have great and compelling contest – invest some money into it. I know that it costs a lot, but try to connect with some other bloggers – maybe they want to sponsor some of your awards?
6. Put some Life into Your Post
You can make it by adding some videos, pictures, infographics, memes and graphics to your post. So forget about text alone. If you want more tips in this area, please read "How To Attract Your Blog Posts – 20 Tips for Normal People"
7. Make Controversial Title
It's one of the most important things in going viral. Of course your post must be related with your headline. Remember that poor title may ruin your great post…
Please look at following titles:
Google sucks
Matt Cutts reveals secrets about Google
I'm the Best Blogger of the Year
Devil's Guide to Online Marketing
Do you like it? Would you click it to see what's inside?
8. Length of Your Post Matters
It's very individual. Sometimes very long post goes viral, sometimes not. I saw some posts which length was about 100 words. And they got thousands of likes, tweets and shares. So my proposition to you is – test it. You must try writing posts with different length. And you will see what works for you…
9. Who is Behind the Blog…
Okay. Probably you make a lot of proposed things from this list. And nothing happened. Why? Because you aren't famous blogger and your network is too small…
Yes, unfortunately it's a true. Till you aren't blogger from A-list, your best post has very little chance to goes viral… So if you want to have viral post – write guest post with killer content for blogs like ProBlogger, CopyBlogger or DailyBlogTips. They have big and fanatic audience.
Believe me; Author name matters and is one of the most important things…
10.Promote Your Post Like a Crazy…
This tip is in case you don't want to write for someone else (but even in guest blogging it also helps). So you must promote your post as a crazy. That means;
ask your readers and followers to link to it
make a lot comments on other blogs (with backlinks to your post)
link to your post on your Facebook page, Pinterest, LinkedIn profile, Twitter and other social networks
If you want more ways how to promote your post, you may be interested in reading following tips:
35+ Traffic and SEO Tips & Articles from Bloggers
Bonus tip – Don't Give Up!
Even best post on the best blog may not go viral. It is normal that planned link baits will not work 😉 But you must try. Prepare one, two, ten and even 20 great and killer posts. Maybe one of them will get thousands of links and shares 😉
And what are your tips? Do you have recipe for viral post? Please share your experience and knowledge with us in the comments below. And of course share this post with others 😉