When it comes to build connections and share useful content, experienced bloggers know the right way to go.
DoSplash is the new community created by Jane Sheeba, where you can join bloggers like you to share knowledge, quality content and to build new relationships.
DoSplash : Just Another Blogging Community?
I am sure you are wondering : "Why another blogging comunity, when there are so many around there?".
Just think about it, there is BlogEngage, Blokube, BlogInteract, BizSugar and many others I am not even aware of.
It's the same principle of asking yourself, the reason of the creation of so many social sites…Facebook, Twitter, Google Plus, Instagram, Foursquare, etc.
It's the something extra that makes the difference, as well as the users present in each of these platform, of course.
I am sure Jane will be able to give members several good reasons to join DoSplash.
I have already 9 published articles there, and 2 at the moment are featured in the homepage!
35+ Traffic and SEO Tips & Articles From Bloggers
6 Rules to Build Online Relationships Based on Trust – How to Become an Authority
See: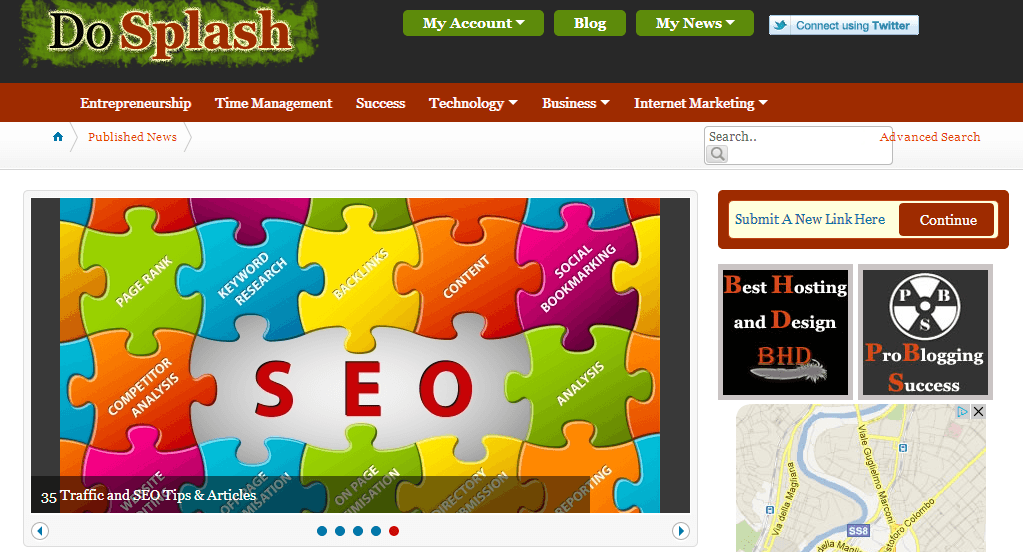 How DoSplash Works
I suggest you to join right today, you can start interacting and building connections since the beginning.
This will give you extra bonus when the site will grow in future (I am sure it will) and indeed, a boost of traffic to the posts URL you are going to submit.
You can register here, for free (which is quite a great reason itself to join).
Be sure to complete your profile, after you signed up. You should upload your picture and add your personal information. You may also add your social media profiles there.
After this, you can start submitting and promoting your blog posts to the community, who is going to vote for your articles.
Remember to cast your preferences for the posts you like more, interacting with comments and sharing the quality content. I am sure you will receive  targeted traffic from DoSplash.
I already see the benefits to my blogs in terms of new visitors and new connections, from the articles I have added there, see :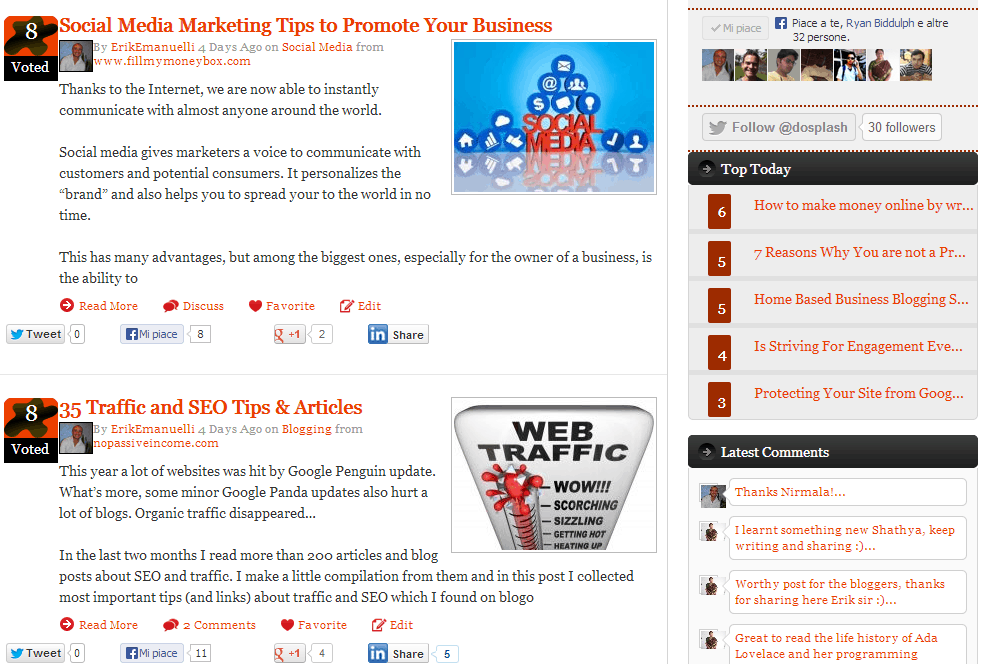 Conclusion
It's now up to you decide whether to join or not this new blogging community, but I suggest you to give DoSplash a try.
It's in the very first stage, but I am sure it will grow up very soon.
And if you like it, please help spreading the word about DoSplash!
Let me know what you think in the comments below, thanks!