Email marketing campaigns play an important role in developing a successful marketing strategy, and if you look at any number of effective email marketing campaigns, you'll notice a few factors that they all have in common.
From creating a message that resonates with each individual segment of your audience, to analyzing the success rates of your email campaign, there are a number of steps you can take to increase your marketing campaign reach and efficacy.
The following are five tips for improving the overall success of your email marketing campaign, courtesy of the best online marketing blogs out there today.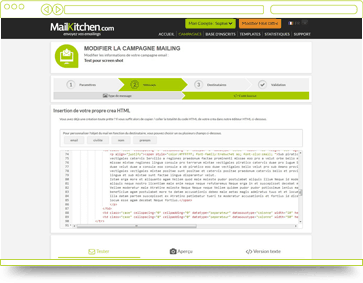 How to Create an Effective Email Marketing Campaign
Concentrate on the Message
Keep in mind that your email campaign is sending a message to your audience, and that you can tailor that message to coincide with prospects' interests, behaviors and actions.
Consider sending different emails, newsletters or messages to each segment of your member list, and make sure that your message includes valuable content that will make prospects more likely to engage in the message.
Source: Entrepreneur
Automate Your Email Marketing Campaign
Time is money, and when you automate your email marketing campaigns where appropriate, you will have more time to devote to being creative and developing marketing strategies to improve future campaigns.
Source: Marketo
Include a Call to Action
Including a call to action in your email campaign will encourage customers to do something besides just look at your message.
Whether your call to action asks customers to fill out a survey, click on a link or make a purchase, encouraging your audience to take action will increase the likelihood of engagement.
Source: Benchmark
Ensure that Your Message is Delivered Properly
Even the best email marketing campaign will fail if your message fails to reach the intended recipients.
Before sending out newsletters or email campaigns, read them over carefully and address any issues that may prevent your message from reaching your prospect's inbox.
Be sure to avoid some of the more common spam trigger words like "free," "offer," "opportunity," and "click here."
Source: Marketo
Analyze your results
Sending an email campaign is one thing, but being able to measure the results of the campaign and how it is received by your audience is a whole other ball game.
With the help of an intuitive email marketing platform, you can easily see and understand email statistics like sent, openings and clicks, thereby improving the success of future campaigns.
Source: Campaigner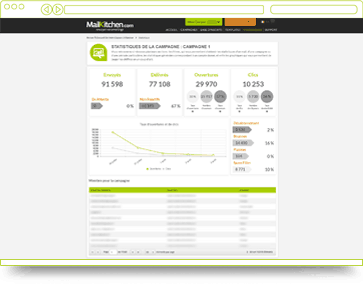 Care About Design
There is not a second chance to make a good first impression.
Be sure to build a catchy and easy to fill opt-in to gather more subscribers.
Create an uniquely designed "submit button". The layout has a big role in attracting your readers attention. Use colors which match your logo and website theme.
Care about design also in your email. There are some tools online which may help you in this matter.
Remember to add social media buttons, so your subscribers will be able to share your newsletter to their contacts.
Source: NoPassiveIncome
Improve Your Email Marketing Campaign Today!
While they may not guarantee that your email campaign will be a huge success, these five emailing tips can help elevate your open rates, improve the deliverability of your campaign, and increase your return on investment (ROI).
And when used in conjunction with simple, intuitive emailing software as Mailkitchen, these tips can have a significant impact on your overall email campaign, helping to maximize your results.
We understand that, as more and more businesses around the world begin to recognize the extensive benefits of email marketing to generate leads, boost sales and strengthen relationships, your prospects' inboxes may become inundated with newsletters and email campaigns.
Help your message stand out from the rest by using these five proven tips for your next email marketing campaign.
Conclusion
Are you running a newsletter?
Have you got a big mailing list to manage?
I hope these few tips will help you improve your email marketing campaign today.
And please, tell me if you have any other tips to add, by leaving your views and sharing your experience in the comments below, thanks!