1. Optimise Everything – And Make Sure Your Title Is King
If you want your product to sell as well as it can on Amazon then every step of creating your listing needs to be the best that it can be.
As an Amazon marketing company we'll tell you it's no surprise that the title is paramount in this because it's not only what your shoppers will read but also be implicit in keyword use to be found in as many searches as possible.
Your title should contain more than just the product name, it needs model numbers, sizes, colours, patterns, quantities, speeds, types, platforms and each of these are dependent on what your product is. Handily, Amazon sets out guides for best practices in different departments. These formulas are broken down by product.
For example, Small Appliances and Home Environment products should follow the guide: brand + model number + model name + product type and colour.
But – what you need to try and work out is how best to get premium keywords into your product title that aren't already there.
It's not just content though, you should also consider the appearance to make sure you not only sound professional but look professional too.
Capitalise the first letter of each word.
Spell out weights and measurements in words instead of using abbreviations.
Make sure all numbers are numeric and not spelt out.
Only use ampersands where correct to do so; in your title it should only appear if it's part of the brand name.
If size isn't relevant don't put it in the title, use that space for more important keywords. And the same with colour, if it's not relevant in a search use that space for something that is.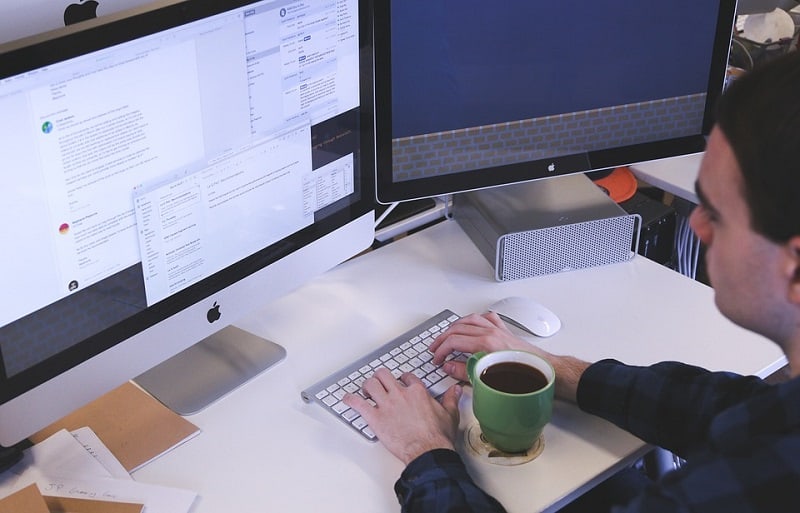 2. Write Compelling Descriptions
Writing copy can be confusing. On one hand we're going to tell you 'less is more' because your shoppers will always be in a hurry even when they're not, they'll skim everything, but you still want to engage with your visitors, supply them plenty of information and talk their language.
In all areas of organic marketing we talk about not selling the product but selling the lifestyle. Sell the benefits. What's the real desire of owning those shoes or that dress? That you'll look stunning? Feel like a movie star? That you'll be the most glamorous girl in the room? Use it to help your customers paint a picture. They're already considering your item otherwise they wouldn't be reading the description, this is your chance to tip them over the edge and into a sale. Keep your lines short and sweet (less is more, remember) and sell the dream, not the product.
The other method never to underestimate is using bullet points. Ideal for skim readers they stand out way more than a paragraph of text ever can. Try making the key point of each bullet in bold or upper case to highlight the important information and then follow it with standard lower case to sell the dream behind that piece of information.
3. Using Keywords At Every Opportunity
Appearing high in searches is all about keywords but there are ways to use them that you may not be aware of.
You should already be using keyword tools for new suggestions as any organic SEO Agency will tell you, and also Amazon's own search bar to glean the most common searches for your keyword insertion. Start typing your product details and see what comes up in the automated population. Are any of those phrases ones you can use to join the popular enquiries?
Keywords On The Backend
There are places you can utilise keywords that aren't going to appear in your description, title or instructions; for example, in the backend of your listing there are areas for you to complete that don't have to appear as sales copy because they're only considered by the mechanics of Amazon's searches and not being read by shoppers. Make the most of them by entering long-tail keyword phrases. You have limited fields and spaces so be strategic. Drop the words that aren't important and avoid repetition. Optimise this area as you would everywhere else and make it count.
Keywords In The Canonical Url
The canonical URL is the main link to your product page and is used by Amazon and Google in retrieving search results. You should try and feature your main keywords to appear in it in order to boost rankings.
4. Inventory Management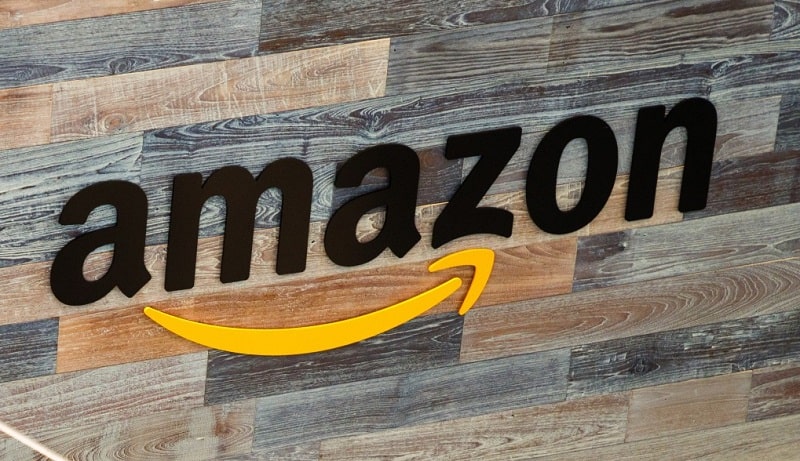 Inventory management is important to the way Amazon decides if you're an appropriate seller for its search results. They're not going to consider you a good sales option if you've run out of stock, and replacing stock won't automatically push you back to that top spot listing. You have to earn your place and maintaining a constant inventory that can meet demand shows Amazon you're in control and can handle everything they throw at you.
Your inventory is also taken into account when being considered for the Buy Box. If you can feature in the Buy Box then your sales are going to lift exponentially. So keep an eye on your inventory. Utilise whatever tools you can to predict demand and always make sure you've got it covered.
5. Use Your Reviews As A Streamlining Tool
Our Amazon agency constantly recommends that reviews are a vital part of selling on Amazon. Your customers are more likely to trust other shoppers who have already invested than whatever you tell them about the product. They know you want to sell and will tell them what they want to hear but the reviewers are going to be 100% honest about the product performance and the service they received.
In order to receive those 5 star ratings then you've got to do the work. Keep your customers happy. Sell them a great product and at a great price. Try and resolve any bad reviews to show exemplary service.
Using Reviews To Tweak Your Descriptions
Another great use of reviews is to consider all the elements your customers repeatedly talk about. If there are features that are regularly making your customers the happiest then write them into your sales copy. And if there's a chance you can use those as your keywords too, then what are you waiting for?
6. ASIN Piggybacking
Every product on Amazon has an ASIN (Amazon standard identification number). This 10-digit number is unique to Amazon for product identification. Utilising this code you can find out the selling price for all of a product's sellers and if you think you can sell it for less than the best of the pack then you've found a great product to enter into resale with.
You will need to have sourced a supply that allows you the correct margins after considering all expenses but this practice is widespread when looking to boost product inventory.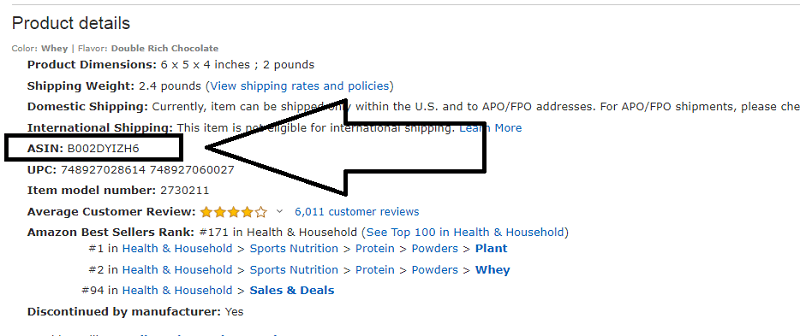 7. Choose The Right Ad Format And Constantly Streamline Performance
Amazon wants you to sell more; it's how it makes such a big percentage of its money. They also encourage you to buy their paid advertising in order to help boost your traffic and sales. Making sure you're using the correct advertising format is important too.
This applies mainly to Amazon vendors as opposed to their third-party sellers, as there are three main formats for vendors to choose from where the third-party seller has only one. It can be confusing so you may want to consider the help of an Amazon marketing agency to guide you in the best practices.
Vendors can buy into Amazon Sponsored Ads, Amazon Headline Search Ads or Amazon Product Ads, and each of them work in different areas and in different ways. To gather information on which will perform better for your products then you must test each of them and compare the data of the results and costs. Your listing position may denote which method is preferable due to where they appear. For example, Product Ads could help sellers who don't have the buy box as they are displayed in a competitor's product detail page.
8. Be in the Buy Box
One of the biggest advantages we believe as an Amazon seller consultant is understanding how to feature in the Buy Box. Of all the sellers of a particular product only four will appear specifically with their own add to cart button.
So what are the important metrics to consider?
Price
Price is always going to be important and it's no different here. What you need to take into consideration though is Amazon doesn't just prefer the cheaper listed options but the cheaper options after taking shipping into account.
Shipping Performance
Amazon wants to offer the best service all round so if you constantly prove to ship to its customers speedily and efficiently then you're scoring points. Being part of their Fulfilled by Amazon program will help too. Other key metrics to work on are your order defect rate and perfect order percentage, as they also affect who gets to sit in the Buy Box.
Seller Rating
Every seller that features in the Buy Box has a seller rating above 90%. It says a lot once more of how Amazon views its preferred sellers. The ones that offer the best service are the ones they'll choose to promote.
9. Vendor Powered Coupons

Savvy shoppers are always on the hunt for a bargain. Amazon recognises this and offers its own unique portal for shoppers to gather coupons that will earn them discounts.
Daily promotions and savings are highlighted on the website and can be used off-site to drive traffic to your product pages.
The hacks to get the best from VPCs are:
Promote Them
Coupon pages work just like any other listing so promote it independently. You could get more traffic and sales for the coupon link than the product link itself.
Offer Better Discounts than Your Competitors
If shoppers are looking for the best deal then find a way to be just that. The best deals will have the most chance of featuring in a showcase.
Use Third-Party Coupon Sites
There are thousands of external sites that promote daily deals, coupons, money off codes and more. You could consider them as an option to build on your inbound marketing methodology. Once you start submitting your VPCs to these you should monitor which sites are driving the most traffic. Build on them as well as dedicating time to test driving new ones.
Swap Coupons for Sales Metrics
We've discussed how important getting good reviews and ratings are so why not offer a VPC discount to any friends and family in return for a glowing reference and a 5 star rating? It could make all the difference in earning the customer confidence your sales need.
10. Split Testing
Any Amazon marketing expert will judge their successes, failings and where to make positive advances via testing. In this world of data and metrics it's important to test all options so you can see what really works best, not just leaving it to guesswork and hope.
You should test all of your options by making changes and measuring the results.
The main area is obviously price – and not just your price. You should be aware of the changes in your competitor's price so you have an idea where to pitch your own. Would a lower price gain a higher volume of sales? Or would you make more money on a lower volume of sales at a higher priced product?
Other key areas for testing are sales copy and the main feature image. You may think that all your images show your product in the same light but by testing you'll have data to investigate, to find any patterns in sales and traffic that coincide with those changes.