There are millions of blogs online and many new websites are created every day.
But which suggestions may I give to those who are already experienced bloggers?
Well, some tips that can be used to improve your own blog in any way.
Let's start from the heart of the matter : a proper communication strategy and an effective content marketing are critical to the success of your blog.
In fact, these two factors have the power to retain the readers in your blog, to bring you new ones and – if the website is also tasked to monetize – to influence the ROI that your blog can generate.
That said, here's a list of eight tips dedicated to those who already have a solid experience in terms of blogging.
In essence, this is – in my opinion – what you should do if you are a blogger and you would like to become an expert in your field.
1 . Be Comprehensive
Treat each of your posts as an article in its own right: plan it so that it is exhaustive.
This means that you have to explain your topic as completely as possible, so that the visitor of your blog will not require any additional information at the end of the reading.
Make some online research if needed and mention some useful resources.
Google like this. Some interesting external links, if they fit well in the context, they coould increase the quality of your reader's experience.
2 . Publish Only Something Useful
With reference to the first point and in order to be exhaustive, be sure to always create quality content.
Your blog should be useful and interesting for your audience.
Post only your best content on your website. This means that if you want to create a post today, but you do not know what to write about, you should seriously consider not to publish anything on your blog on that day.
Probably this is not the first time – nor the last – that you read that writing quality content is important, but you should always keep that in mind.
3 . Invite Guest Bloggers
When your knowledge is insufficient to treat a subject with competence, you may think to invite a guest blogger.
Find one who is an authoritative expert of that specific topic.
You may want to research first between your friends.
I should invite, for instance, Ms. Ileane Smith of BasicBlogTips.com, to explain my readers how to create an effective Podcast or how to build great videos and market them on YouTube.
I should also think about Adrienne Smith : she could be a fantastic guest in my blog and you will surely learn a lot from her about the secrets of building strong relationships.
The two above mentioned Big Bloggers are just taken as example. In my online experience I have connected with many wonderful people!
And the good part is that I can learn always a lot from them. 🙂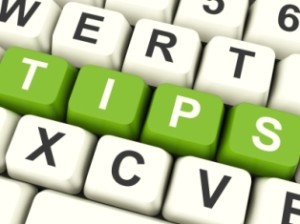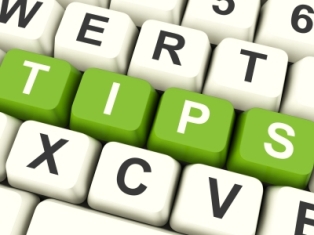 4 . Interview Famous Bloggers
Occasionally, interview some prominent figures in your niche.
Also here, you should think first to ask someone between your friends bloggers.
It can be profitable for both, the interviewee and the interviewer. You may discover many new useful things, concepts, tools from the popular blogger you are going to write about and he will be happy to be interviewed, because he will receive many benefits in terms of online visibility.
5 . Structure of Your Blog
Be sure to organize the information carefully in your blog: the architecture is important because of SEO and usability of your website.
Your readers should be able to quickly find the information they want and they should be able to navigate easily.
I do not use pop-ups and I think I will never implement them in my online properties, because I hate every time I visit a blog and I must click to close a pop-up, if I want to read the content (this is just an example of usability of your blog).
So try to put yourself in the shoes of your readers and see if a visit in your website can be like hell or a great experience.
6 . Ask Your Readers
Stay tuned to the needs of your audience. Stay connected with your niche market.
What does your visitor want to read about? How can you solve some problems?
You need to ask your community what they want to discuss about.
Answer the questions of your users. If your blog publish quality content, sooner or later, your readers will begin to comment on your posts.
With comments, questions begin to come in, both in the queue to individual posts and through the contact form.
Be sure to answer to all these questions. Always. Even if they need your time and effort.
7 . Build a Brand
Give a trademark to your blog content. Which means : "Turn your blog into a brand".
How can you do this ? Well, is not easy. 😉
Let's say that it is essential to produce quality content in specific themes and in your niche, to be comprehensive, to show your personality in a transparent way and to use a personal style of writing.
Try to demonstrate seriousness, honesty and professionalism.
8 . Understand SEO
You should constantly study SEO and pay attention to the future changes.
In fact, it is useless to build a blog with quality content, if no one may find it !
You know that Google changes its algorithm very often : what it is worth today does not mean that will be worth more tomorrow.
I'm not an SEO expert and I do not pretend to be, indeed. I'm learning something new every day.
But there are a number of SEO basic rules that you should follow every time you create new content in your blog :
10 SEO Tips to Optimize Your Content ( Learn SEO basic rules )
A quick and important tip:
do not build backlinks just because they are fast and easy to create. You may bitterly regret in the future. I can tell you this from my experience!
These are my tips for experienced bloggers, for you!
Do you have something else to add?
Please let me know in the comments below.
Image courtesy of Stuart Miles at FreeDigitalPhotos.net