What are your favorite ways to monetize your site?
In this post, I'm going to share what works for me and hopefully these insights are going to help you increase your blog revenue.
1. Affiliate Marketing
Affiliate marketing is one of the most lucrative methods to monetize a website.
However, there is a big difference in making a few sales in years or earning a steady monthly revenue just from affiliate programs.
Here I share a few tips that are going to help you.
Be sure to choosing the right partners and writing amazing content to promote their products or services.
Remember the key rule: you need to help your audience, instead of selling to them. This way, you will be right on your way to earning as an affiliate marketer.
Finally, use the right tools, like MBP Ninja Affiliate plugin, which is going to make your work much easier.
Basically, it helps to manage all your affiliate links under one single dashboard, making simple to add them every time you create new content.
Or  WP Product plugin, which allows you to create nice graphics with different options for your reviews and offers you a fast and easy way to add different interesting functionalities to your blog content.
Here are some of the affiliate marketing platforms you want to apply to:
– Amazon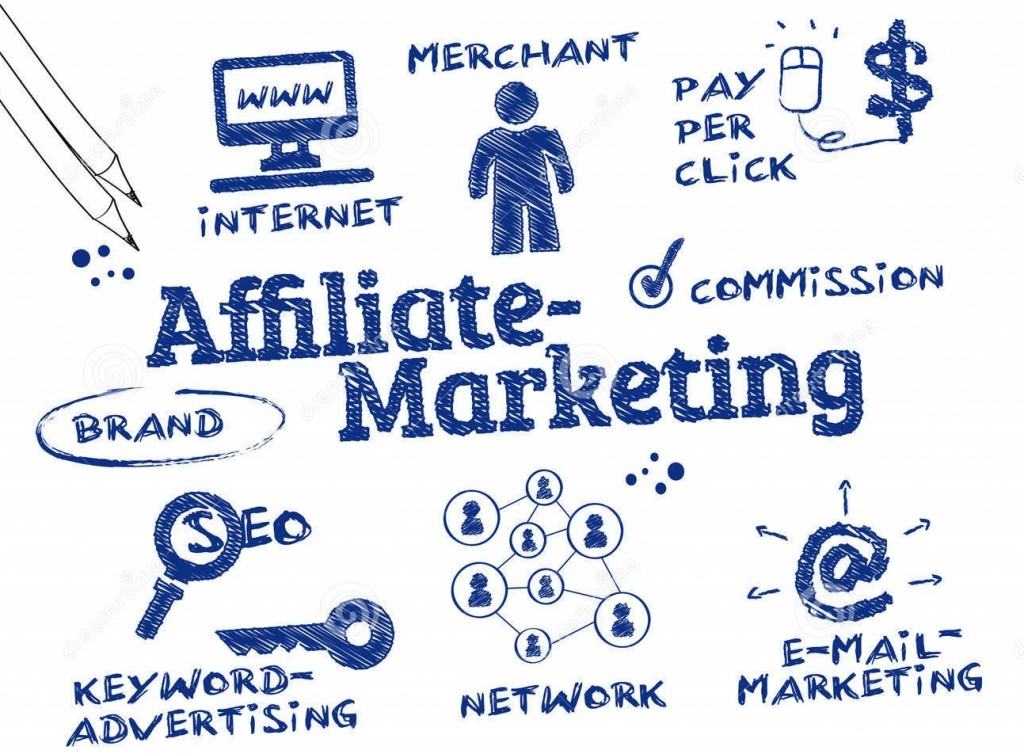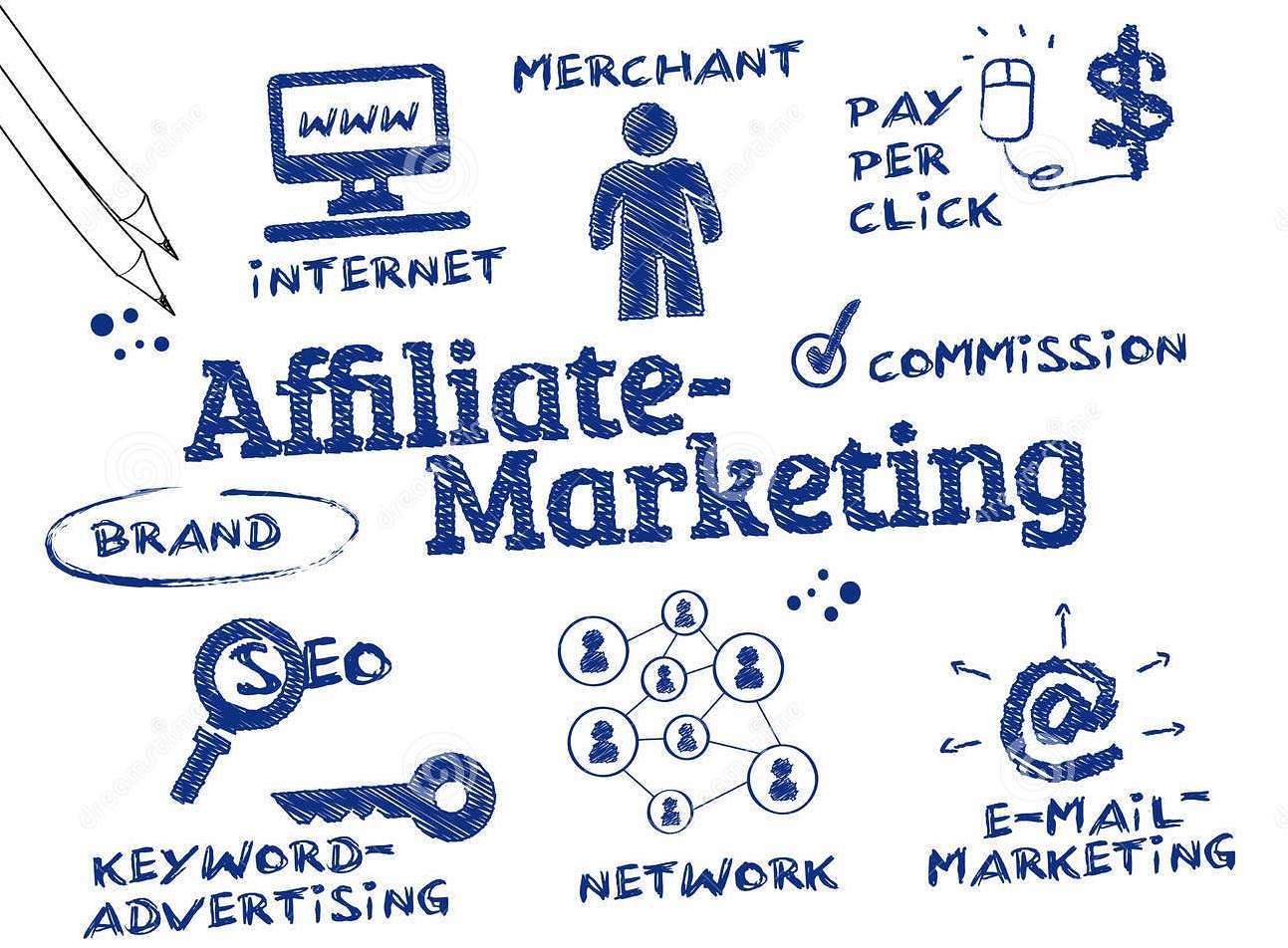 2. Sponsored Posts
This is probably one of the most popular ways to monetize a blog.
Sponsored posts are articles commissioned by third parties (typically advertisers, or agencies), where you review their products or services.
When you reach a certain level of popularity, you are going to receive more opportunities of sponsored posts.
But be aware of choosing just the most relevant to your content and your audience, without over selling your site.
Here are a few websites you want to register to looking for new sponsored post opportunities:
– LinkVehicle;
– SeedingUp.
3. Selling Ads
BuySellAds is the most popular network for selling ads, but they are really picky when reviewing websites to accept to their marketplace.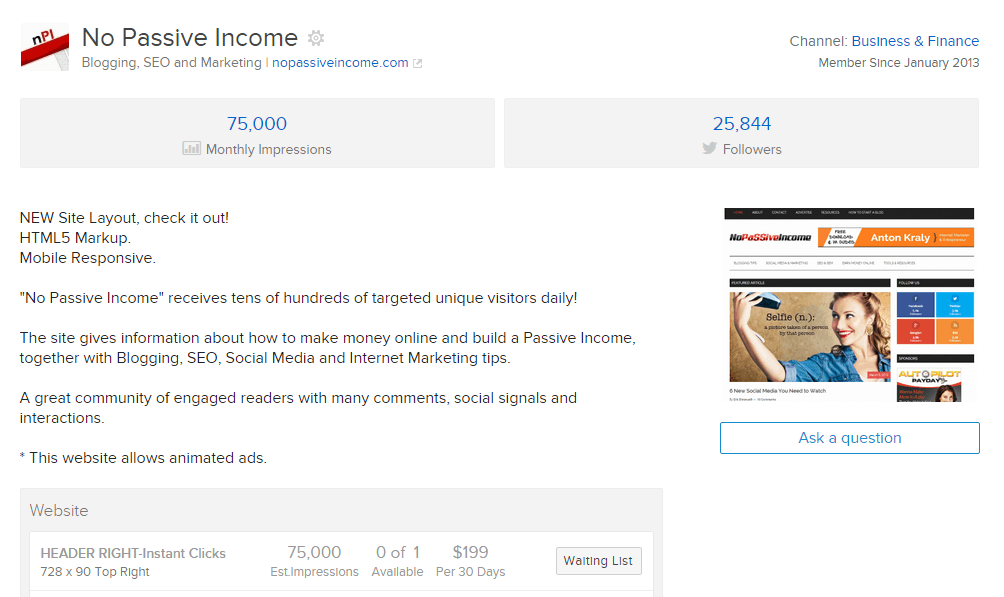 I recently contacted their staff (I asked a specific question, but I also received some useful information I want to share with you):
To qualify for selling ads, the site will need to have at least 50,000 page impressions per month. There are also several other things the Approval Department looks for, such as the quality of traffic, the quality of the website, the amount of content, the quality of that content, if the category of the website is a good fit for our network, etc. 🙂
Once your site is approved by BuySellAds, selling ads will become much easier, thanks to their popularity and their network of advertisers.
However, if still you don't quality, I can give you a few alternatives to BSA.
Here they are:
– AdClerks.com
– AdSella
– AdShareMarket
– BlogAds
– ProjectWonderful
– AdEngage
4. Selling Your Own Product or Service
This is probably the most lucrative method to build a revenue online: selling your own products or services.
You can create an eBook, a guide, a membership site, a video tutorial, a course on Udemy!
Take inspiration from my friend Ryan, he's writing his eBook #90, to be sold on Amazon.
Ryan is a writing machine!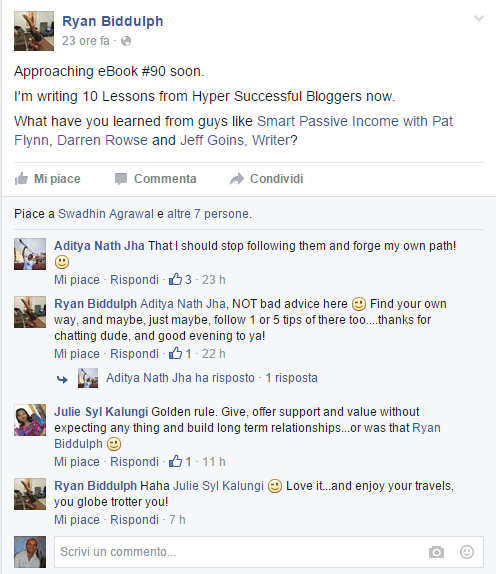 Or you can sell your services, for example WordPress assistance or freelance writing services.
Conclusion
I hope some of the resources mentioned above will help you make more money online and let you build a steady income with your blog.
Do you have some other sites that can help bloggers make money?
What do you think of the ones mentioned in the post?
Are you using them?
Please share your views in the comments below, thanks!