Are you sure to know all the tips and tricks about WordPress?
This CMS has so many features; surely you know how to create posts, pages, and upload media content.
But there are a few less commonly used features that can really help you streamline your work.
Let's get started!
Here are 10 WordPress tricks you probably do not know.
1. Quick Draft
If you run a blog, you surely know that there is nothing worse than not having anything to write, while fixing the blank page in search of inspiration.
In my experience, the best way to avoid this problem is to take note of all the ideas that come to mind.
WordPress has a tool to create a "Quick Draft":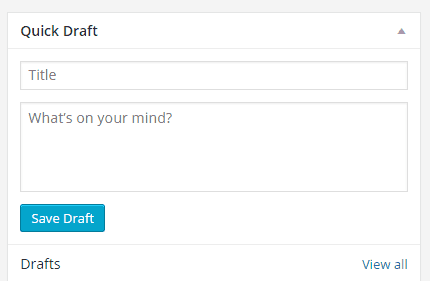 It's on your blog dashboard.
Here you can insert titles, a brief summary of your idea and save the draft.
When you back out of ideas, you'll find some saved projects under your posts.
2. Screen Options
Sometimes, when you create a post or a page, there are options that you just do not manage to find.
The trick is to click "Screen Options" in the upper right corner (click the image to enlarge).

Here there are many voices to tick, one for each option.
3. Turn Off the Toolbar When Viewing the Site as Admin
When you are logged in your WordPress blog and then you are surfing the live site, the toolbar is always visible at the top.
Sometimes, you want to disable it (for example if you need to take full screenshots of your blog or details of the upper part of your site).
To disable it, simply navigate in Users—>Your Profile within your WordPress dashboard and uncheck the toolbar option, as indicated in the following image: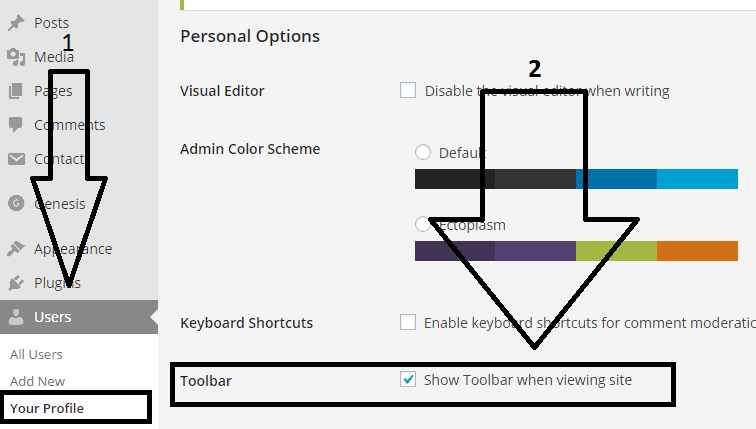 4. Mobile Application
Did you know that WordPress also has an application for smartphones and tablets?
The app is available for both Apple and Android and can be used to manage both sites on WordPress.com or built with WordPress.org.
You will manage posts, pages and comments, and also some site settings.
Click here to get the official WordPress mobile app.
5. Distraction-Free Writing Mode
Some people prefer to write their post on a text program such as Word, and only when the draft is ready, transfer it to WordPress.
While others (like myself) prefer to write directly into WordPress.
In any case, there's an interesting feature, relatively new.

This is the distraction-free writing mode.
To activate it, simply click the symbol as indicated in the image above.
6. Live Preview of Themes
From time to time, it is normal to be groped by one of the many WordPress themes available.
However not always the end result is like the demo.
With WordPress, you can test out the themes without actually activating them, using an awesome WordPress option!
To do this, install the theme that interests you, without activating it.
Then click "Live Preview", as indicated in the image below. You'll work on the customization options and see the live preview of your changes.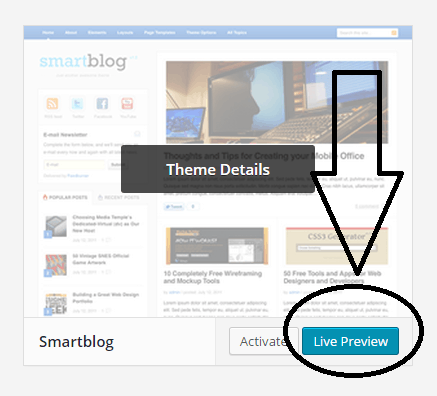 7. How to "Export" Your WordPress Data
It's always a good idea to back up your site: there might be any kind of problems with updates, or a hacker attack, or even a mistake on your part.
The absolute fastest way to make a copy of your content (be careful not the entire site, only the WordPress data: posts, pages, custom post types, comments, custom fields, categories, tags, custom taxonomies, and users) is through the "Export" option, included in your WordPress dashboard, under "Tools" option (see image below).
On this subject, read the official specification.

8. How to Integrate YouTube and Vimeo
The videos are a great content to be integrated on your posts.
Until some time ago, to insert a video into your content, it was necessary to copy and paste the embed code on YouTube (or Vimeo).
Now it is not like this anymore!
In fact, you simply need to copy the URL of your favorite video, paste it directly in the Visual Editor and WordPress will do all the rest of the work for you.
9. Insert Images in Widgets
Many WordPress users may be wondering how to insert images in the sidebar.
In fact, most of the themes do not have a specific widget for images.
The good news is that you do not have to install any additional plugin.
Simply proceed as follows:
load the image in the media library
then, click "edit" and identify the "URL of the file"
finally, surf on your WordPress dashboard a "Appearance"—> "Widgets" and insert a text widget in the sidebar. Within the text field, enter the following code
<Img src="here copy the url of the media file">
Now save the widget and you'll see the picture in the live version of your site.
10. WordPres Allows You to Use Many Shortcuts!
A shortcut is a combination of keyboard keys that, when pressed together, perform a specific action.
For example, Ctrl+C is used to copy a selection of text, and Ctrl+V serves to paste it.
WordPress has many keyboard shortcuts, especially useful for formatting text.
You can find them all here.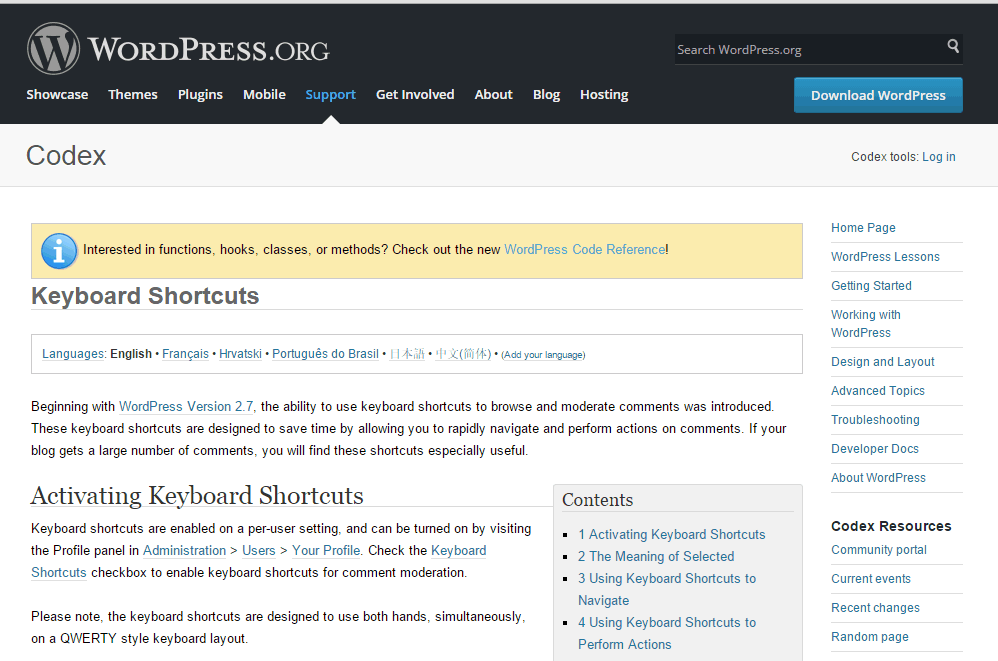 Conclusion
Life is a never ending learning process, and so it's WordPress!
In this guide we saw today 10 tricks you probably did not know.
Have you ever used these features or did you find them out today?
Do you think they are useful?
You just have to test them and be sure to let me know what you think in the comments!
And remember to share the post, if you enjoyed it!