SEO can be a tricky business.
Many campaign managers have spent an hour after an hour on their campaign only to find that their strategies are ineffective.
This could be due to any number of things; but if your website is suffering in ranking, then perhaps it is time to review your campaign's strategy to find out where you are missing out, and why, on all that valuable traffic. T
here is no fool-proof stratagems out there that work perfectly for all situations, each website and the business that it represents is unique after all, as is their target audience.
Your SEO strategies should adequately reflect this if they are to succeed, and here is how you can go about doing this.
There is one thing to bear in mind however, SEO is difficult and complicated, often requiring a skilled team to get it right, which is probably the reason why most businesses prefer to use professional digital marketing agency services in the UK.
Auditing Your Site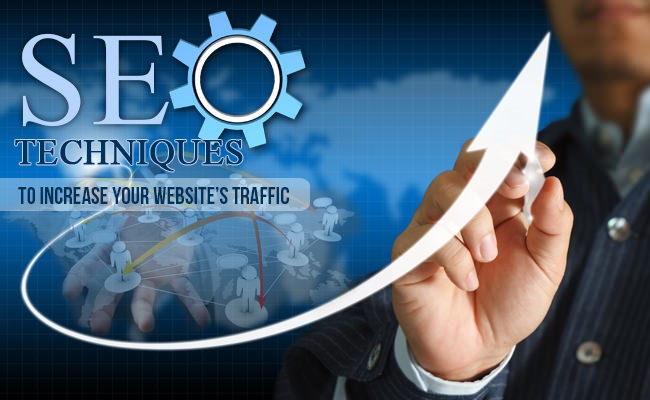 Doing an audit of your site's framework is an important task for any SEO campaign, but is often overlooked until something is clearly wrong somewhere in the campaign.
An audit will allow you to review data on your website's performance with regards to the amount of traffic it drives, where the traffic comes from, and which components in your strategy have met with success or proved ineffective to the campaign.
Because of this, it is largely beneficial to do an audit as regularly as your time will allow. Take this opportunity to audit your site and determine where your efforts are being best spent, so that you can emphasise your energy and resources in those areas, while doing away with those that aren't doing you any good.
Get Information On User Interests
One of the most underestimated ways to increase organic traffic includes sourcing information about your target audience's interests directly from them.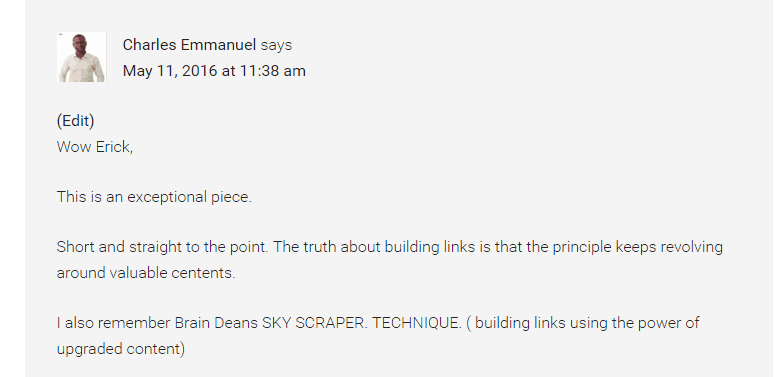 This will help you direct the creation of your content in a way that is in line with your users' trending interests, which means your content will likely get more attention, driving more traffic to your site.
There are quite a few ways to do this that either make use of tools, or elements in your existing campaign if you already have them in place.
Follow conversations, comments and reviews on any social media platforms that your business is active on.
This direct community involvement will give you a strong idea of what your viewers are talking about, and allow you to create content that will peak their interests.
You could also consider using your website's internal search database to check what visitors to your site have been searching for. This will allow you to create content that will better answer their questions.

Make Your Site Responsive
A responsive website is one that can automatically shift its layout and dimensions to suit the specifications of the device it is being viewed on.
Responsive designs are becoming more important as more and more users surf the web from multiple devices such as phones, tablets and PCs.
If your rankings are suffering, it could be that your site is not designed with this in mind, essentially alienating any user who doesn't use the device the site was intended for.
Over 60% of conversions from websites come from mobile browsers around the world, with slightly lesser numbers coming from tablets and PCs.
With statistics as diverse as this, you really can't afford to publish a website that is not responsive.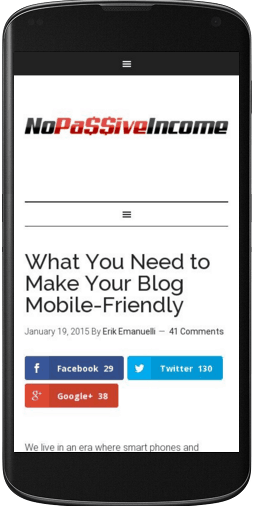 Pay More Attention To Your Content
There is a very trite saying in the SEO world that content is king, but it has become somewhat of an SEO slogan because it is absolutely true.
It is the content that fleshes out your site and makes it attractive to viewers and crawlers alike, so if you are not paying enough attention to your content creation strategies, you are seriously missing out.
For the best results, content should be produced regularly to signal to crawlers and your audience that your site is active and lively.
Writing blogs and articles will spread link juice, give you an opportunity to exploit your keywords, and draw user attention.
Content should always hold some degree of relevance to your website, product and services, so it gives you a great opportunity to tell the world about what you do.
Besides that it should always be written in as natural form as possible by avoiding robotic language and keyword stuffing, which will only have an adverse effect on your rankings.
Take Advantage Of Localisation
The web might communicate globally, but your business doesn't need to. It is vastly important to pay careful attention to your local SEO efforts to ensure that you target the right audience for your site.
To do this, make sure that your contact information is correctly filled in on your sites and articles, and that the information is consistent along all platforms, (social media included).
Be sure to snag keywords that up your social ranking by avoiding vague terms of cities or countries, in favour of more specific ones that show reflect your exact location.
Get Involved With The Community
Social media isn't for everyone, but it is the perfect platform for marketing your business, and as such, is an essential part of your SEO campaign.
Creating accounts on sites like Facebook, Google+ and Twitter is an excellent way to get your brand into the social sphere where hopefully it will generate discussions on your services or products.
Social media campaigns also provide a wonderful opportunity to create discourse between you and your target where two-way communication can be mutually beneficial.
But perhaps the greatest advantage to having a well chiselled social media campaign is that it gives you an additional foundation to publish, post and spread your content through the web to boost your rankings.
The Checklist
These strategies may seem like a lot to take in, but with the right amount of attention, practice and this checklist, you should be okay:
Audit your site to ensure that you are concentrating on the areas of SEO that are working well, and are eliminating those that are not.
Find out as much information as you can on your users' interests through social media and internal searches so that you can create content that is interesting and relevant to them.
Adopt a responsive website design paradigm to ensure that your site is easily viewable on all platforms, including smart phones, tablets and PCs.
Consistently publish content that is relevant, interesting and naturally constructed to drive more traffic towards your site with clever use of keywords, hyperlinks, anchor texts and rich media.
Make sure your localisation efforts are up to scratch to attract the right audience to your website.
Make good use of social media campaigns to get involved with the community, gain reviews and spread content.
Hopefully these tips will show you something that you might have been missing in your strategies.
It might take a little work at first, but if you start implementing these tasks sooner rather than later, you will soon be seeing the benefits of better ranking.
What do you think?
Do you have any other suggestions?
Please share your views in the comments below, thanks!