Sure, a properly written article with targeted keywords in strategic places can help you rank in search engine results pages (SERPs).
But do you know that your website's content should not only consist of text. It must also contain pictures for more appeal.
Then again, this is not the only purpose of placing photos. You can increase the likelihood of driving traffic to your site through these.
"How", you may ask. The answer is simple—optimise them for Google Images. This way, you can rank for related queries.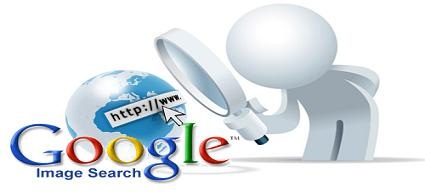 So how does it work? Check out these ideas.
1. Place keywords
Like on-page optimisation, you need to place the right terms in the following:
Filename – You cannot expect the spiders to spot your content if its name consists of digits and/or alphabet letters such as DG1234.jpg. Generally, the users look for info by typing in a word or phrase in the search box. You are more likely to rank in the top rows (given that Google shows one page for the results) by creating a filename such as google-image-search.jpg or seo-tips.jpg.
Alt attribute – The main reason you require an alternative text is to help the spiders with easy indexing and crawling of relevant words, especially since they cannot detect image content. When you place keywords or key phrases (with each word separated by a dash), you have a greater likelihood of ranking high in the results.
On the other hand, it allows you to provide people with visual impairment a chance to understand your content. How? The screen reader (software application) interprets the information you added to the photos.
Description – While your pictures get along just fine without this, the users will have more idea what your content offers if you come up with a brief and illustrative phrase.
2. Use JPG as filename extension
According to an optimisation website that experimented on various extensions, JPG images performed well in SERPs. Additionally, the administrators stated that this outcome was maybe because you can compress the photos to lessen page load time and that JPG is readable by all browsers.
The site owner also suggested that you stick with 1-60 kilobyte since anything beyond this tended to slow down the page's loading speed.
3. Publish unique, fresh, and high-quality pictures
Doesn't this tip say enough already?
Well, let me elaborate its importance. By adding your content with such images, your webpage looks different from the billions of other pages online.
So can you be original?
Simple, choose those which you have taken or created yourself. You can get ideas from your Pinterest account or you can use Photoshop. However, you have to remember that this strategy is mostly applicable if you are blogging.
If you have an e-commerce website, you can take pictures of your products or you can hire a professional photographer to provide you with high-quality shots.
As a bonus method, you can use Google Trends to find out which photos rank well in search results.
4. Upload several images
I'm guessing you re-read this statement, right? And you are probably thinking that I might be wrong.
However, I am not.
Remember the SEO site I was telling you a while ago, its team also discovered that a page with plenty of photos performed better in SERPs compared to those with one or two. So, it goes to show that more is preferable.
As a note though, you must ensure that you follow the first three tips to boost the likelihood of ranking. What is more, take advantage of lazy load or super cache if you use WordPress as your blogging platform.
Final Insights
What do you think? Are these tactics easy?
Now, you have to know that these are not the only things you can do to generate traffic through Google Images. If you ideas apart from the ones I have given, feel free to share it with us.
SOURCES:
http://www.thecollectivepc.com/2012/05/seo-tactics-how-google-image-search-can.html
http://www.spatme.com/redirect-google-images-traffic-to-blog
http://www.seowizz.net/2012/01/getting-the-most-out-of-image-search-more-links-more-traffic.html
http://www.edutechnology.net/2012/04/how-to-get-huge-traffic-from-google.html