Admit it.
You desire to be one of the smartest writers of your time.
You want to be a creative wordsmith, crafting out contents so good that Forbes yarns for more.
But it's not happening.
Your writing is dumb, lame and lifeless.
So you fear you'll never be remembered.
You fear you'll never succeed. You fear all you've labored for would come crashing right before you.
It sucks.
Watching others succeed, writing so smart with thousands of shares, tweets and subscribers.
But you? Nothing.
It's troubling because, you've implemented everything you know would make you stand out, yet nothing.
The worst part?
No one is willing to help you, no one is truly ready to share what they know. No one is ready to turn on the light and point you in the right direction.
The point is: No one cares.
Writing is your thing, it's your craft, you know it's your calling, but you wonder why everyone else is leaving you behind.
The truth?
You don't even know what you are doing wrong. You don't know where you are missing it.. You just discover you aren't getting ahead.
It's as though you hidden in the grave of silence.
It's a painful thought indeed.
But don't worry. In this post you'll discover the hidden truth why you'll never succeed and how to win.
Yes, you'll learn the greatest writing lessons ever.
You'll discover the only reasons why you've stumbled around in the dark.
Here is the thing:
You are making some critical mistakes that are striping your content of its powers.
Lets show exactly what they are.
Why You'll Never Succeed As A Writer
Don't pretend about this:
You are struggling to write clear, concise and entertaining content.
You are trying your best.
But listen; you'll continue to fail if you keep doing the dumb things everyone else is doing. The
fact is, million of bloggers exist, writers are everywhere and many more are kiting up to join the writers wagon.
All in the quest for one thing:
Attention
So how do you win the game of popularity. How do you win and cross the valley of noise?
It's difficult.
And many more would never succeed, but honestly, it's better to analyze your strength. It's better to quit if you're certain blogging or writing has nothing to do with your destiny.
It's wise to get yourself another job else, you'll only be fighting against the wind.
You? You are a born and gifted writer and noting can change that fate, so how do you escape the dark side of the board?
It's simple:
Chances are you are making some grievous mistakes and honestly, those are keeping you from being the writer you were destined to be.
Correct them and you'll be one of the best.
So lets look at those evil mistakes.
MISTAKE #1. Not Connecting To The People Who Matter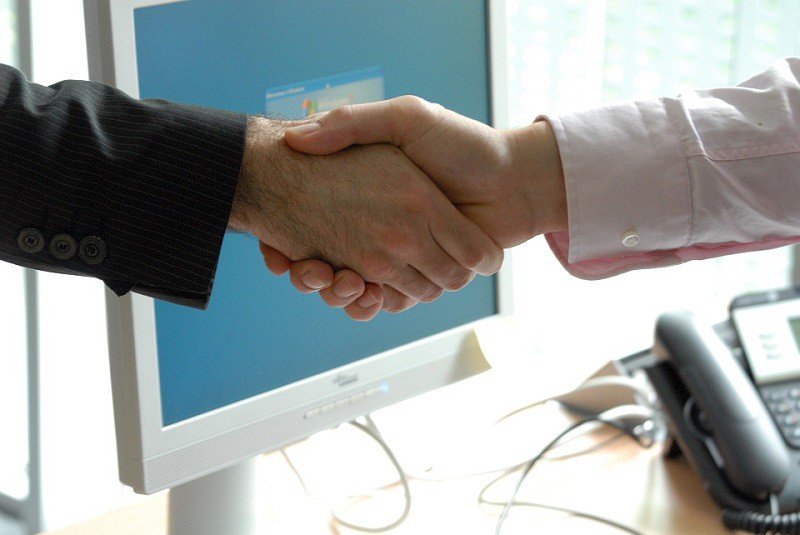 It's not easy to write inspiring, heart touching articles, and its bad trying to do it all by yourself.
What you should try to avoid is breaking connectivity.
Imagine you're communicating with a prominent client and the mobile network isn't friendly.
You keep trying to get the vital information, but it's not forthcoming.
It's annoying.
But that's what we writers do and it sucks.
Our responsibilities as writers is to make things easier for readers, to bring about clarity and show them the way.
Clear every form of uncertainty. You know how it feels like to drive in the rain and the wiper isn't working. That moist or haste like substance in the glass that needs to be cleared?
The idea?
If you must stand out as a writer, You must find a way to keep molding cutting and pasting until it's ready.
The problem is that most writers are lazy, maybe you are one of them. But you must stop. You must stop the crazy thing everyone else is doing.
Connect with your readers personally and engage meaningfully with power users.
How?
Change your perspective and shift your focus, instead of using "I" or "me", Bryan Clark of copy blogger gave the two most important words to use. "You" and "Because".
Let every article you write be about your readers and experts. Not even for the search engines.
The bottom line?
Keep connectivity alive.
MISTAKE #2. The Fear Of Breaking The Law Of Gravity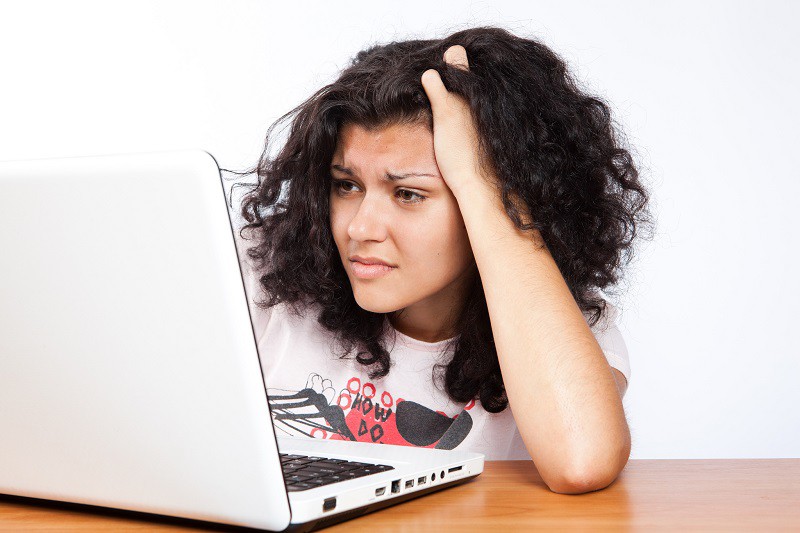 The law is simple, it's all about pulling of a thrown object to the center of the earth.
It's called a gravitational force and it's a constant principle that what goes up must come down.
That's the law.
But what about plans that gets missed in the air.
In the blogosphere, they say content is king but guess what.
That's the biggest lie that could be thrown at you and I'll explain why.
I stood against this principle, though it wasn't easy to come to terms with this reality. But that was the beginning of my breakthrough as a blogger. To hell with what they believe, to hell with the so-called gurus and their philosophies.
The wisest way to fail is to believe everything you thrown at you.

Everyone is entitled to his opinion, right? Create your own path and shun every traditional gibberish so you stand out and bid mediocrity blogging farewell.

For example, they tell you to write more contents, create infographics, YouTube videos, SEO and blog design.
Sound like a good advice right? But am sorry its not.
At least not at the beginning of your blogging career. All those are a complete waste of time for newbie bloggers.
If you really want to succeed blogging, you should focus on building relationship with experts, study marketing, learning to create mouth watering articles, building a responsive list and then making passive income. (If that's what you desire).
MISTAKE #3. Not Calling The Emotional Elephant In The Living Room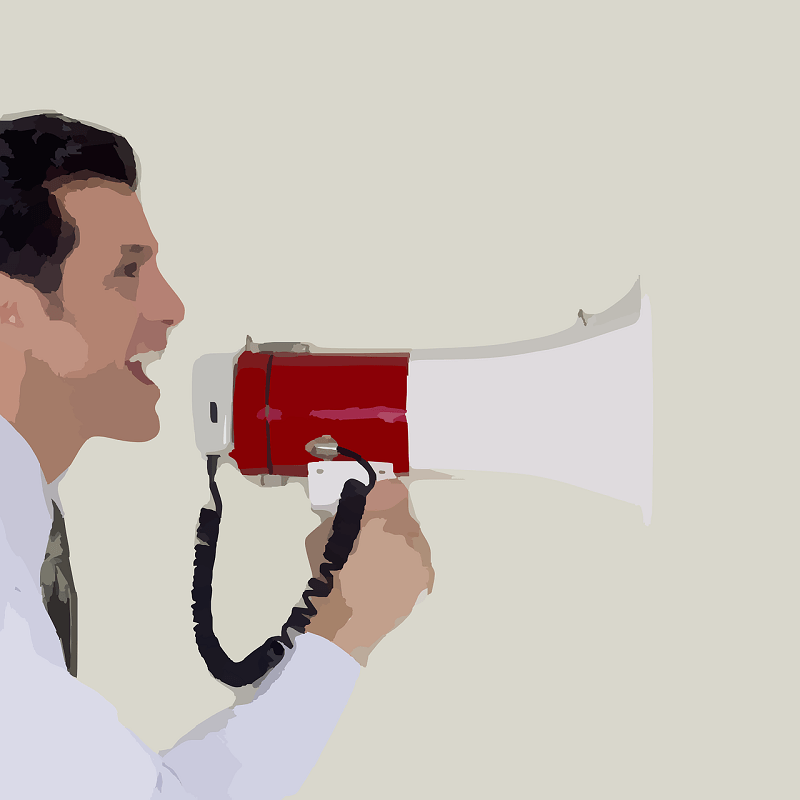 Something else hurting productivity is your inability to address obvious truths. Simply put, its obvious truth unaddressed.
You're saying what everyone else is saying. Clanging and running in the valley of sameness. No wonder you're hidden and no one cares.
Metaphor, granted.
But that is the only way to stand out in the sea of sameness. If you want to succeed, then you must be ready to be brutally honest. Honest about your readers situation, honest about their failures honest about their fears and fate.
You must be ready to face reality, unveil the mask and tell your readers the truth about blogging, the truth about themselves.

The only problem?
You're a coward, faint heart-ed and scared about hurting the world.
And that is where you fail. If you must win,then you should go the extra mile.
Put on your helmet of truth, the belt of honesty and the breastplate of courage.
Let your readers know the reasons why everything sucks.
The world is full of lies, Bloggers aren't willing to help and share their secret to success.
But you?
You should be different.
It's difficult granted.
Point it out to them and guess what?
They would respect and believe everything you say from that point forward.
Not because you are smarter than the rest but because you were brutally honest and that means you care for them.
You've won them and that means they'll stick to you till the end.
MISTAKE #4. Not Using Evocative Headlines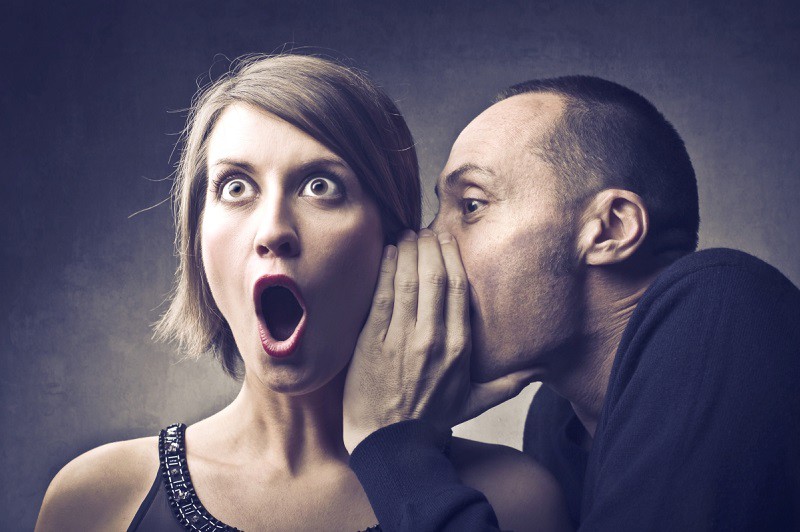 That's were your writing begins and in fact that's were your readers are drawn in.
Headlines are one of the most important element of your post and without a solid headline, your post is
doomed.
Your headlines are very important.

The question is? How do you create headlines that goes viral? How do you write headlines that pulls readers in?
So you need a form of creativity to craft out spell binding headlines right? Yes you do but for most bloggers, the creative well doesn't flow all of the time. How do you stay afloat churning out mouth
watering headlines?
Its simple and here's the answer..
You don't need to be original with headline structures.

"One of the worst ways you can torture yourself as a writer is to believe everything you do has to be original." – Jon Morrow

Controversial right? Yes but that's the truth.
If you want to succeed quickly in the blogosphere, avoid trying to be original (At least at the beginning).

And here's why: You are just starting out on your new blogging career but others have gone ahead of you. The best you can do is copy their structures. Look deep into their strategies.

Confusing right?
Yes, but that's one truth you might not get to hear anywhere else.
The best part?
Others have done the hard job for you.
They've created the path, the formulas, and laid down strategies for us to follow.

For instance, buzzfeed.com are experts in creating viral headlines. Look at their structures and copy them (Not word for word though).
You can also download the headline hacks by Jon Morrow and another by James Johnson.

The truth is, traffic fame and exposure don't just happen. Maybe right now you are fed up, sick and tired of this whole blogging thing because you've done your very best but no one cared.
Why not start by tweaking your headlines?

The bottom line:
Headlines are important to your writing success. They are key to your survival. Everyone is shouting "notice me".. But what draws readers in is your headline.
"The headline is the first part of your blog article that a person reads, which acts as the gatekeeper, fully responsible for whether the visitor continues on and reads the
entire article, or at least scans it, or scurries off looking for more entertaining subject matter"__Yaro Starek
And also
"Your headline is the first, and perhaps only, impression you make on a prospective reader. Without a compelling promise that turns a browser into a reader, the rest of your words may as well not even exist. So, from a copywriting and content marketing standpoint, writing great headlines is a critical skill"__ Brian Clark
So be careful with your headlines because they can make or break your post.
MISTAKE #5. Neglecting the Power of Empathy

When writing has become part of your dear life, you'll help people discover their true potential, you'll help to give solid advice.
But hey, there is something even bigger…
Bringing about true change in the life of your readers and here's what I mean:
Have you ever read an article and you felt the writer addressing you in person? It seems as though those other writers have some magical ability and so you are tuned and glued. Sometimes you even feel you are gossiped about right?

Well, that's not the case.
The ugly truth is, those people are not sorcerers or witches. They don't even belong to any mind reading club.No, they don't.
They are only experts in the use of empathy.
So the question is, what is empathy?
Empathy is the ability to understand and share the feelings of another. And mind you, it's different from sympathy.
You really desire to be unforgettable, keeping your readers awake all night reading every sentence, word and paragraph?
Then empathy is the key.
And here's the thing:
People want to know if you understand them.
They want to be certain they are not listening to the wrong person. So, when they read you, a cord is struck inside of them. So they'll read your post with great enthusiasm.
And with eyes wide open, they want to ask "how the hell does he knows I have this problem ?".
Not just that, they'll be ready to listen to everything you have to say.
The bottom line?
Speak to peoples problems,
feelings and fears back to Them. Let them know you understand and written just for them.
The best part?
Its causes positive change.
How to connect personally with readers:
Frequently use the words "You" and "Because" instead of "I" and "Me".
I learn this from Brian Clark in his post (The two most powerful words in blogging)
Writing to capture attention is not easy and keeping people on your post is even harder.
But with empathy you'll win and be the master of the game.
MISTAKE #6: Writing Just for Fun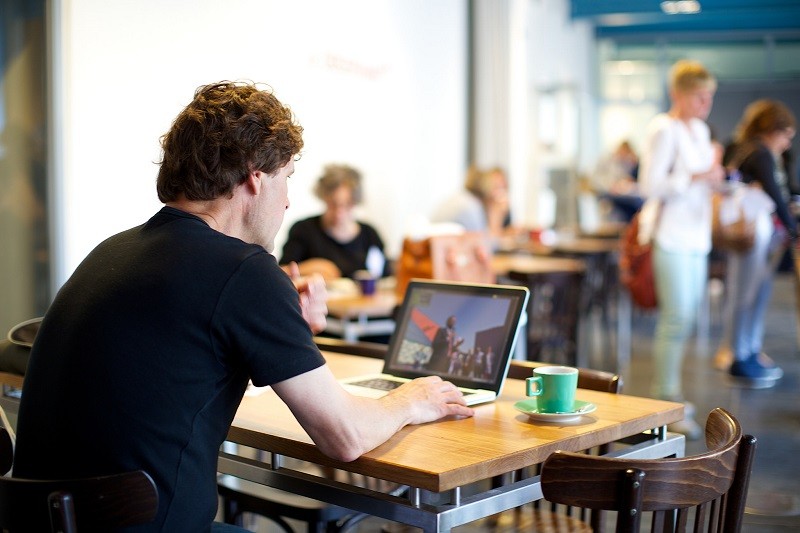 This is another mistake newbie bloggers are making. Writing just for the fun of it. Except if you want to install WordPress and blog like every lousy blogger.You should treat your blog as a real business.
If you want to succeed, you shouldn't just post here and there, Facebook today, forums the next day and expect to be popular?
Like a real business, you must strategically plan for success. If you are committed to the task, you could end up not as a any sleazy blogger but a well respected author.
Truly speaking, You'll be ushered into the world of fame and popularity.
You have an opportunity to create a passive income stream. Yes, you could also become a celebrity, a public speaker or a well respected author.
But it all begins with how you treat the craft. Not just for fun or pleasure, but strictly business or rather a job.
And you know as a job, you can be fired (when your creative tank dries up). Business requires consistency. If you must write, you should always appear ready to
work.So at the end of everything you'll be proud,
Proud of whom you've become.
Not that forum posting Jack. Not that Facebook or twitter obsessed fool.But you.The CEO of your blogging corporation.It's fun and that's why you shouldn't treat your writing a hobby but a real business. You want to know how?
Invest in a viable host and a memorable domain (register your corporation legally)
Get a sweet looking theme (genesis) (building your facilities)
Learn the act of writing

valuable, unforgettable

content (branding)
Set out time to learn

daily, so

you can

hone

your skill (training)

Start

making investment on auto-responders to build your list (customer base)
Relate to other experts in your niche and let them help you succeed (positive interaction)
Sell what you know to those who care (product and services)
Create more contents on other blogs, build your list and establish your brand(Marketing)

That's the deal. Writing and blogging is no joke. If you treat it like a real business, it would treat you like a real boss.
MISTAKE #7: Not Creating Value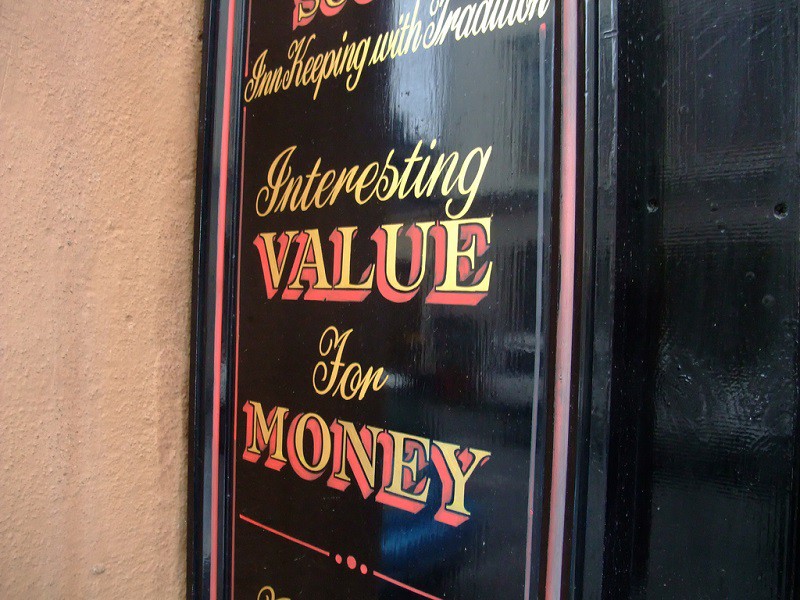 Sometimes I visit blogs and can't stand the bullshit going on over there.
Imagine you paid $10,000 for a couching whose sales page promises heaven.
But admit it, you've seen such ads before haven't you? And because you want to be super rich, you gave up all your savings to attend.
You walked into the hall and indeed the show began Initially captured by graphics and slides, and then it dawns on you that all they were presenting are outdated and stupid ideas.
The worst part?
The presenters are people who have little or no real knowledge of the subject matter.
You want to walk away, but what happens to your $10,000?
It's painful because the organizers or speakers have no proof of what they are saying. You can't help but walk out of the door disappointed and feeling cheated.
Blogging is the same, if you don't provide an extremely valuable resource, you leave your readers' with no choice but walk away never to return.
The way out?
Create insanely valuable articles, include quotes, powerful introduction, list, proofs and solutions to your readers' problem.
And that's the point. Don't write because you feel like it, but write because someone needs it.
And if you don't have anything to say, keep silent, instead of creating a bad impression.
And that is the truth.
MISTAKE #8: Not B

eing

 True to Themselves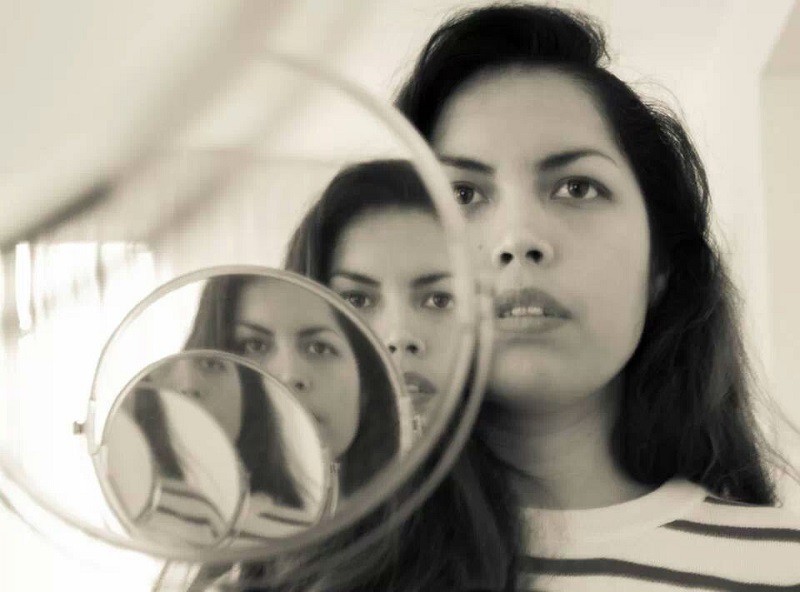 They say they are experts, they make you believe they are gurus and they can help you solve all your blogging problems.
They give you false claims, false report and even fake income graphics. (Evil photoshopers).
They prove to you that they are on top of their games. But they are evil liars aimed at ripping you of your hard earned money.
If you want to be a serious blogger, then you must avoid this path of lies.
Sure, you might pretend awhile, but at the end, you'll be seen as a fool, a scammer, an idiot in writers apparel.
My advice?
Bloggers, be true to yourself. Report exactly what is, if you fail, tell your plans and the way forward.
If you succeed?
Fine.
Share the process as a case study.
Transparency is the keyword here. Because, your readers have a way of knowing exactly who you are.
And guess what, you'll lose their trust and they would never read what you have to say. Never again.
The worst part? They'll teach others to do the same.
MISTAKE #9. Not Using Sub-Heads
I discover bloggers writing long articles without sub-headlines.. and that's a sin against clarity and ease of reading for our readers.
Serious writers outline their post with powerful subheads so their readers would understand better and get deep into what they have to say.
The web is crowded with empty, shallow articles, but yours? It should be on point not just with your primary headline, but with every step down.
The bottom line? Capture your readers with interesting subheads.
Create loops, tension and transitions using such subheads.
Your readers would dive in to find closure and satisfaction.
That's the idea.
So begin today by creating evocative and mouth watering subheads so you'll stand out and win the game.
Bonus Point:
To go a step forward, write contents with evocative metaphors and include power words.
Open up with a bang and load up with short transitions (so, but, therefore and others) Finally, close up with strong encouragement and a call to action.
Help them see the light in the tunnel.
That's exactly what you should do for every article you write from now forward.
You can succeed like the rest.
Mistakes are not real until repeated.
It's time to stand, to clear up things and create a runway for perfection.
Writing and blogging is easy if you are committed to doing it right. The fact that you read this post to this point means you are determined to succeed.
You might think "Well Charles, what's in it for me? After all, millions of bloggers exist"
But you see, you can start today and be one of the most successful writers in the world.
Yes, you can succeed.
It all begins with with building or re-building connections, breaking the laws of gravity, doing or saying what others are scared of. Being courageous and calling the emotional elephants in the room.
Using powerful headlines to draw your readers in.
Not just that..
But also injecting the power of empathy, treating your writing like a real job and giving your it unbeatable value.
Plus.. Being true to yourself and using subheads along the way.
And that's the way to win.
That's the way to overcome and be an expert at what you do.
I know with crystal certainty that you can do it.
Yes you can,
I know you will.
Just do it.
Drop your comments.