Every business, no matter how well it is doing from a revenue standpoint, and no matter how many people are fans of it, has a collection of people who are not really fans of the business.
Whether they are jilted customers, competitors, or people who are simply looking to cause a little bit of trouble in their free time, these individuals can cause trouble for your brand.
This post will share why and how you can leverage your Facebook page to address negative feedback and commentary, and ease the potential blow to your business of negative feedback in general.
Publicly Address the Issues of Many in One Fell Swoop
It's a good idea to publicly address issues your customers face.
Aside from fringe cases, typically if one person is having an issue with your product or service, others might, too—this is an opportunity to address the potential issues of many in one fell swoop.
Additionally, customers will appreciate the speed with which you respond to negative feedback and prioritize resolution, and they will respect your honesty in front of the masses.
Have Your Fans and Positive Customers Help You
If a customer is saying they don't like your product for some reason, enlist the customers who do like your product to post positive feedback to your site that nicely (and ideally truthfully) contradicts the issue.
Your fans will be supportive when you ask them to, and will appreciate that they can aid a company they like in sharing their own positive experience with your product or service.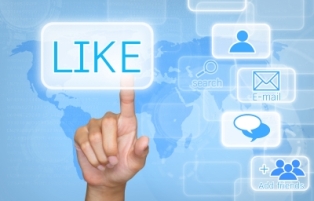 Get More "Likes" on Facebook—It Will Serve You Well
As stated in this article, asking your website audience to "like" you is a great way to get more Facebook "likes."
Chances are good that if they like you enough to visit your website, not only will their support show by increasing your Facebook fan number (which looks good to doubters), but they might also support you with positive feedback that counteracts the impact of negative feedback.
Another great suggestion for getting "likes" is to advertise on Facebook. It's relatively inexpensive, and a great and quick way to garner new fans.
Offer Free Product to Frustrated Customers
Offer to send your frustrated customer a new and updated version of the product to show your appreciation for their patronage—this will go a long way with both your customer and other Facebook fans, as well as other potential customers who see your page but are not yet fans.
All will see that customer service is of the utmost importance to you, even in times of customer frustration.
Be Nice
Being nice can take you a long way with your customers.
Everyone makes mistakes, and customers will be far more likely to respond positively to you, even in a negative situation, if you handle it nicely and with positivity.
Respond in a Timely Manner
For those who use your Facebook page as a customer service path, ensure that you are timely in your responses.
These customers will appreciate that, and may return the favor by encouraging a future frustrated customer back on track if a negative post appears on your Facebook page down the road.
In general, every business should have a Facebook page. Fans like to follow a business's successes and support you when they can.
Those who "like" you feel a part of something when they get to share in the daily goings-on of your business.
Nurture this audience and pay attention to their feedback—respond in a timely manner to them, and some of them will likely return the favor by aiding you when other customers post negative feedback.
Image courtesy of bplanet at FreeDigitalPhotos.net