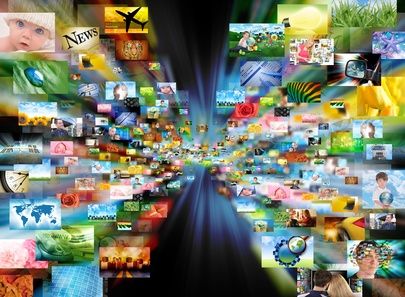 Each blogger use a lot of sources and tools. A lot of them are available online.
Below is a list of Top 100 websites, which every blogger should know and use. I spent a lot of hours preparing this list, but some websites may be out of date. If you find such links, please leave a comment about it below this article.
For better navigation, I order them in such groups of links
Hosting for blogs and websites
Advertising and affiliate systems
Photos and pictures for bloggers
Mailing lists and autoresponders
Blogs with tips & tricks about blogging
Motivation and self-help websites for bloggers
Outsource your work (or find a job as a freelancer)
Websites with other multimedia
Top 100 websites for bloggers
Search engines:
1. Google.com – most famous search engine in the world
2. Bing.com – 2nd search engine for English language market
3. Search.com – aggregate in one place search results from best engines
4. Baidu.com – 1st search engine for China language
5. Yandex.ru – the largest search engine in Russia
Wp themes
Some free WordPress Themes:
6. WPdaddy themes – a lot of free WP themes (but be careful – some of them are not free!)
7. Free WordPress Themes 4 U (if you need to remove sponsored ads, you need to pay 19.95$ to get the key)
8. TopWPThemes – another website with some themes for WP
And some paid WP themes:
9. Theme Junkie – premium WordPress themes with one-time fee starting at 29.95$ (but for 39.95$ you will get allWP Junkie themes and life time support). This blog is based on one of WP Junkie themes – Smart Blog theme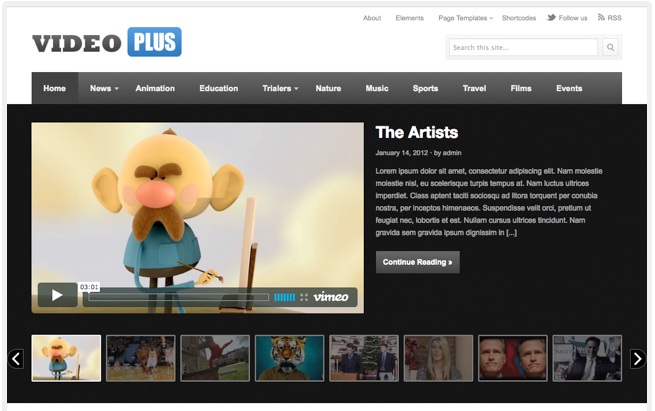 10. Thesis WP Themes – pricing starts at 87$ for one website
Plugins for WordPress:
11. WordPress Plugins – official WordPress.org site with thousands plugins
12. WordPress Plugins from yoast.com – some useful plugins made by Joost de Valk, most of them are free
13. WPMU DEV – WordPress plugins by WPMUdev team
Free blog platforms:
14. Blogger.com – Google's platform for bloggers, integrated with Google Accounts
15. WordPress.com – it's free and open source platform for bloggers.
16. Xanga.com – network of blogging and social networking communities
17. Tumblr. – you can share here everything you want – text, photos, videos, links, etc.
18. Moveble Type – another social publishing platform
Statistics:
19. Google Analytics – free statistics with huge amount of reports and tracking tools.
20. Piwik – open source web analytics tool. It is really good tool, but needs installation on own web server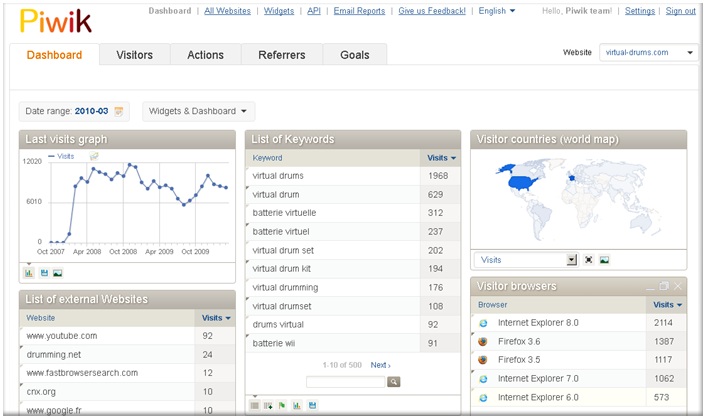 21. AWStats – free tool for advanced web statistics analysis
22. StatCounter –Statistics tool for your website with real-time analysis of the visitors. It's free for 250k monthly pageload. Above it, it's paid monthly
23. Site meter – this counter and statistics tracker has, similarly to StatCounter, 2 options. SiteMeter Basic is for free, and Sitemeter Premium is starting at 6.95$
Hosting for blogs and websites:
24. Hostgator – this blog is hosted by Hostgator – it's not free hosting (prices started at about 4$ a month) but it's stable and easy to use
25. BlueHost– another hosting recommended by some bloggers
26. OVH – hosting for sites in Europe
27. IQ.pl – hosting not only for Polish sites 🙂
28. GoDaddy.com – another hosting for your website
Advertising and affiliate systems:
29. Google AdSense is most famous advertise program(based on contextual advertisements), both for small and for very big portals. Google equivalent for ads publishers is Google AdWords
30. Zanox.com – this network offers publishers and advertisers a lot of affiliates program. It's European market leader in this area.
31. Clickbank – it's online program for buying and selling digital or information products. It's one of the biggest affiliate's network system
32. Tradedoubler – this is also European program for affiliate marketing, with a lot of websites and ads publishers
33. Chitika – it's non-contextual online-ads service, which may be used simultaneously with Google AdSense ads
Photos and pictures for bloggers:
34. Fotolia.com – one of the best stock with royalty free photos, images, videos and vectors
35. Istockphoto.com – another website with a lot of royalty free images and photos. You can also get discounts on istockphoto with a promo code.
36. Photoxpress.com – some photos and images on this website are free of charge
37. Flickr.com – photo sharing and image hosting website
38. Shutterstock.com – another stock with royalty-free photos, illustrations and vectors
Tools for keyword analysis
39. Google keyword tool – It's very popular keyword tool, feeded with data by Google. It's not perfect, but it's free of charge!
40. Market Samurai – this keyword analysis tool has a lot of useful functions – keyword research, seo competition, finding domains, etc. This tool is used by more than 200 000 users (including me). It's paid tool (price is not low – it's one time fee of 149$), but there is 12 day trial – you can download it for free here! If you buy it in 5 days since downloading, you will paid only 97$ for it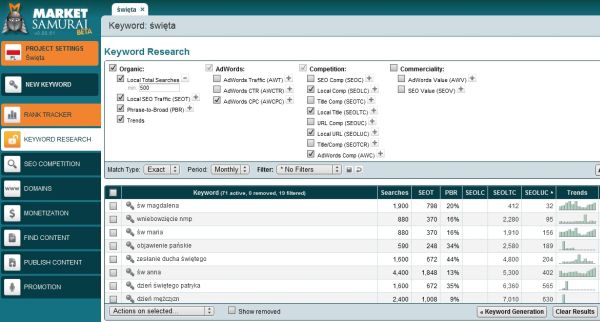 41. Keyword Research Suite from WordStream – it's free only in very limited area, paid plans starts at 329$ a year
42. Traffic Travis – another tool for keyword research. It has both free (limited for 5 projects) and paid (only 97$) versions
43. Keyword Elite – it's keyword Research tool by Brad Callen. It also cost 97$
SEO tools and analysis:
44. Majesticseo.com – site explorer for your backlinks, neighbourhood checker and more. It's better than Yahoo Site Explorer was!
45. Alexa.com – it provides a lot of information about websites, their audience, traffic and keywords. Completely free and without registration
46. Whois.Net – tool which help you reveal who is behind each domain
47. WayBack Machine – it's "time machine" for websites. If you want to see, how did web page look like in the past, you must use this time machine 🙂
48. CleverStat – on this site you can find a lot of useful SEO tools for bloggers and website owners. Some of them are free (for example PaRaMeter, which allows you to check Google PageRank), some aren't…
Mailing lists and autoresponders:
49. AWEBER – email marketing software (used also by me) with prices started at 19$ a month (you can try it for 1$ for first month)
50. Constant Contact – email, event and social marketing solution for you with 60 days trial
51. Get Response – email marketing platform with powerful autoresponder with few pricing plans
52. iContact – another autoresponder with additional features
53. MailChimp – free email marketing service. It's totally free for 12k emails per month (or for 2000 subscribers)
SEO blogs:
54. Matt Cuts blog – blog of Matt Cutts, head of Google's Web spam team
55. SEOmoz blog– most famous blog (and not only blog) about SEO
56. Search Engine Land – news, tips & tricks about Google, Bing, search engine marketing and search engine optimization
57. Search Engine Watch – very helpful site about SEM, SEO, PPC and Paid Search advertising
58. SEO Book Blog – another valuable blog about SEO
Blogs with tips & tricks about blogging: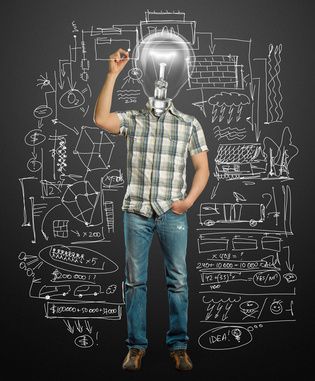 59. Smartpassiveincome.com – very smart blog about blogging and with very detailed income reports, owned by Pat Flynn
60. Johnchow.com – very interesting blog with one of the best free ebook: The Ultimate Blog Profit Model
61. ProBlogger.Net – most famous blog about making money online directed by (maybe even more famous 🙂 ) Darren Rowse
62. Dailyblogtips.com – blog about tips & tricks for bloggers. By Daniel Scocco.
63. Entrepreneurs-Journey.com – Yaro Starak gives here a lot of advises and tips for internet entrepreneurs
Motivation and self-help websites for bloggers:
It's very hard to describe all the staff, which is on each of the site. But I strongly recommend to visit them at least one time, to see what's inside
64. PsychologyToday.com – a lot of articles, not only about motivation, but also about creativity, setting and achieving goals and lot more
65. Brian Tracy blog – official blog of Brian Tracy, motivational and self-help specialist
66. StephenCovey.com – website of Stephen Covey, author of bestseller: The Seven Habits of Highly Effective People. Unfortunately his blog isn't updated since some time, but despite this, there is a lot of motivational stuff on this website
67. FourHourWorkWeek.com – blog and site of famous author Tim Ferriss
68. StevePavlina.com – website of Steve Pavlina, blogger about personal development. Another great website!
Lists of most important blogs:
69. Technorati.com – list of top 100 blogs

70. Bloggers.com – this website is dedicated for bloggers, categorizes blogs and bloggers
71. List of top blogs by Wikipedia – no comments 🙂
72. Top ten lists of blogs – top ten list of blogs by blogs.com
73. Top blogging news with Alltop– news from most popular blogs and more…
Reviews for bloggers:
Unfortunately I didn't use any of them, so there are only links to most popular reviews sites. If you have some experience with this type of sites, please share your knowledge and leave a comment
74. Reviewme.com
75. PayPerPost.com
76. PostGenius.com
77. SponsoredReviews.com
78. SharedReviews.com
Boost visits on your blog:
79. Digg.com – a social news site. Some time ago it was more popular than Facebook
80. StumbleUpon.com – recommend your website to more than 20 millions of StumbleUpon users
81. Reddit.com – social website, where you can submit your content and vote for another
82. Delicious.com –(in the past – del.icio.us) – you can find here a lot of cool sites and shares your own links with others
83. 4chan – this site mostly concerns on sharing images
Outsource your work (or find a job as a freelancer):
84. Elance.com – marketplace for freelancers and people (or company) which want outsource their work
85. Guru.com – you can outsource your projects here or find freelancers for hire
86. oDesk.com – another website, where you can find job as freelancer or hire somebody to your projects
"Knowledge" websites:
87. Wikipedia – free online encyclopedia with more than 20 million articles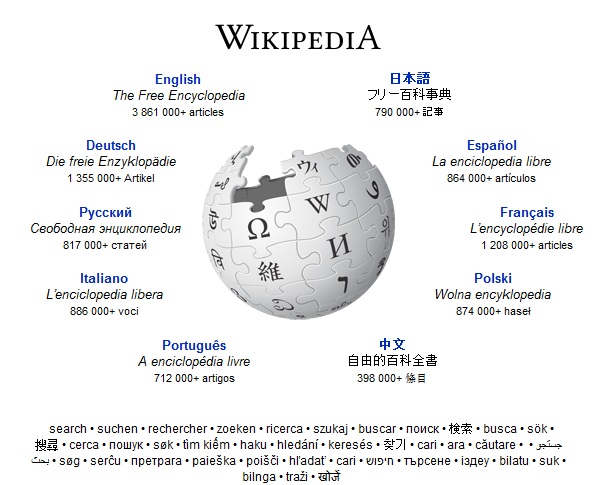 88. Ask.com –most popular question-answering service
Social & networking sites:
89. Facebook – most famous social site in the world. You must be in 🙂
90. Twitter – share short messages with others. Follow friends, experts and celebrities
91. LinkedIn – it's world's most popular professional and business-related network.
92. Google+ – another network, some people like it, some not 🙂
Websites with other multimedia:
93. YouTube – free video sharing platform owned by Google

94. Vimeo – another site, where you can find, view, download and upload videos
95. Live365.com – radio online with a lot of stations
Free time for bloggers:
96. Dilbert – you don't know, who Dilbert is?
97. Demotivational Posters – you must see it!
98. Break.com – website with funny videos and pictures
99. Jokes.com – jokes for almost everyone
100. Garfield – and everything is clear…
Disclosure – please note, that some of the links above are affiliate links and I earn a commission, when you buy something via them.