With more than 440 million blogs around the world, you will need work hard to gather people attention to your content and SEO can be your friend in this challenge.
Google have changed both algorithms and factors of ranking a lot in recent years and 2018 has brought many new features that SEO specialists must consider in the future.
Although Google ranking factors are more than 200, there are some variables that are significantly more weighted than others.
Here are the aspects to be optimized for each of them.
1. Mobile-First
Mobile First Indexing (released March 2018) is the new indexing of sites starting from the mobile version of web pages:
In other words, the mobile version of your site will be the first thing considered by Google in their index.
Here are some tips to optimize your website for mobile:
make it usable on every device, whether on desktop, tablet or smartphone;
use a responsive theme and CMS that resizes images for mobile;
write proper meta tags to make them more readable on the mobile;
avoid pop-ups that cover content and prevent a smooth reading of texts.
2. Technical SEO
Also for the future, it will be important to guarantee all those technical specifications essential for the proper functioning of any SEO strategy.
Here are some technical tips to make a good SEO:
check for any code errors and correct them;
track indexing of your site on Google Search Console;
correct any duplicate meta tags or header attributes;
check the quality of the text content;
monitor traffic with Google Analytics;
fix broken links;
submit the sitemap of your site via Google Search Console.
3. Site Speed
The loading speed of your web pages has a huge impact on the user experience, therefore on conversions and traffic. This is why Google considers speed as a ranking factor.
Here are some of the best practices for optimizing page speed:
avoid scripts and CSS when possible, otherwise they would risk slowing down the site;
compress the images;
rely on a server that guarantees good response times;
install a low number of plugins (just the essential ones);
avoid redirects or make as few as possible.
4. User Intent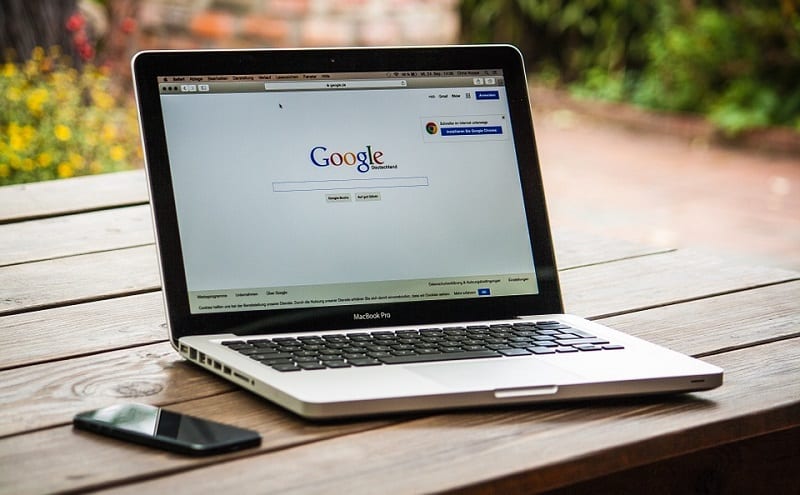 Writing good content means overcoming the barrier of keywords. The progress of the Semantic studies and the Artificial Intelligence of Google are the proof that the most used search engine in the world aims to understand users' search intentions based on the context.
At this point, the search and selection of keywords become more advanced than ever because you need to analyze the contextual relevance of a keyword to match it with a search query.
The study of the context and of the sector of your business is fundamental to carefully understand the needs of the users and to deliver what they are looking for.
5. Content Marketing
Doing content marketing means adopting all those strategies that exploit editorial content to convert visitors into customers, offering them a high added value in return. This means acquiring users through useful and quality content, helping them to identify your brand and differentiate it from competitors.
Here are some tips to optimize your content marketing strategy for this year:
study the trendy topics before developing an editorial plan;
create a mix of content that alternates useful and informative topics with more entertaining and interactive resources;
publish and share industry news;
include multimedia content such as photos and videos;
update older posts.
6. Structured Data
The main search engines support the use of microdata (i.e. all the data present in the site code that provides more information on the contents of a page).
In particular, Google uses them to generate rich snippets and for image optimization: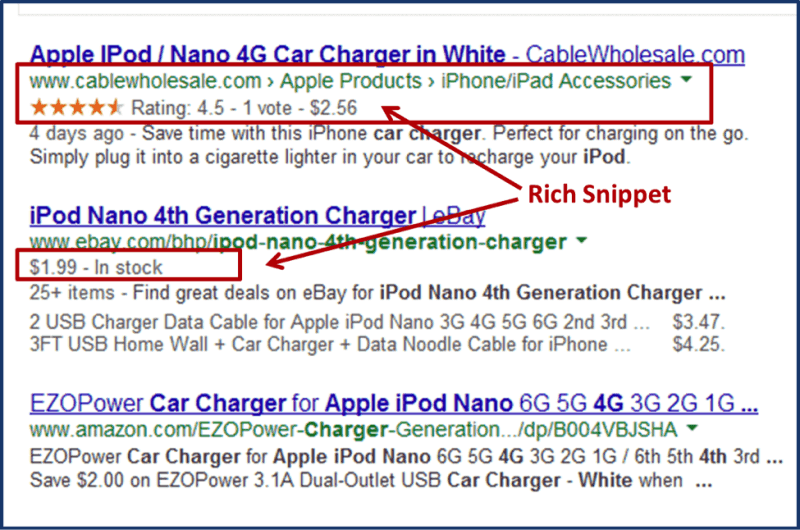 The value of this data is in providing context to a web page and improving the search experience.
7. User Experience
User experience is closely linked to the satisfaction of the needs that led visitors to choose your product or service and not the competitor's.
To guarantee an excellent user experience, here is how your website should be:
useful: content must fully satisfy the reader's needs;
usable: the site must be easy to use and navigate;
involving: all the design elements must inspire emotion in those who navigate it;
navigable: the user must easily find what he is looking for;
accessible: content must also be accessible to people with disabilities;
credible: the site must be considered reliable by the reader;
precious: the site must communicate a unique added value, which differentiates it from similar companies.
8. Link building
A good site must connect and receive links from other similar industry sites, which increase its authority.
Every year, Google is becoming more expert in identifying and penalizing spam links, giving priority to quality at the expense of quantity.
If you are looking to elevate your brand, organically, you must look for a strategy that is aligned with your business goals, recommendations with business-focused prioritization, always paying attention to SEO.
Now, it's over to you.
What are your best SEO strategies?
Are you going to implement new ones for this year?
Please share your experience and points of view in the comments below, thanks!