When you have to choose which plugin to use, you must do it wisely, because in some cases – if your blog is hosted on a shared server plan – the resources that you can use are limited, and your account may be temporarily blocked if you do not follow the rules, staying within certain limits of use.
There are a number of plugins that you should use absolutely and others maybe that you can skip.
Here is a list of must-have plugins.
1. Akismet
It's included in the default installation of WordPress and it's used by millions bloggers all around the world.
It helps you fight SPAM comments and unwanted trackbacks. You need an activation key to let it run, and it's free (you may want to donate something when you create your account).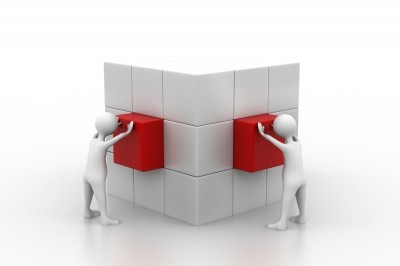 2. Broken Link Checker
You know that search engines do not like to find broken links inside your site.
So this plugin checks continuously your links in order to find broken ones.
Then it's up to you to check manually if you want to remove the link right away, or wait somedays if the URL reported is down temporarily.
3. Google XML Sitemaps
This is really a Must Have!
This plugin creates a XML sitemap which will help search engines like Google, Yahoo, Bing and Ask.com to better index your blog.
4. All In One SEO Pack (or WordPress SEO by Yoast)
Well, each of you should have its favorite SEO plugin.
I use All in One SEO Pack in some of my blogs, while in some others I use WordPress SEO by Yoast.
Why? Because I like to experiment and I use different strategies for each of my niche sites.
There are some things that you really need to set up in your blog, like the title of your site, the meta description, the meta tags, the noindex settings, etc.
These plugins will easily guide to fix everything.
5. Limit Login Attempts
You can use some other security plugin, but I found out that this one is enough for me (I have a very strong password).
This nice plugin will limit the login attempts, including by way of cookies, for each IP, and will block for a fixed time the user.
I have set up just 2 login attempts, and 120 minutes lockout. After 2 more lockouts, the block is increased to 24 hours.
6. WP Super Cache
Or any other Cache plugin. This one, together with "W3 Total Cache", are the most popular ones.
Just use the one you like more, and you will be right on your way to save resources and increase loading speed time of your blog.
7. CommentLuv Premium
This plugin is really popular, among experienced bloggers.
I bet everyone who is reading this post know "CommentLuv Premium" features. Right?
Other than CommentLuv functions, you'll have Twitter link (it adds the Twitter account of commenter), Keyword name (it allows commenter to add keywords next to the name), ReplyMe (it sends an email to every answer of your comment) and GASP (a must have to fight SPAM comments – it adds a box to tick below the comment form, to prove you are a human).
8. WP MashSocial Wigdet
This one is used by many webmasters. You can choose this plugin or any other which display in a nice way your social accounts.
You know that social signals are very important to let your blog rank well, so you need to display the Google plus button for recommendation, as well as the Facebook page like button or the Twitter follow link.
9. Outbound Link Manager
This plugin is really nice, when you need to add the "nofollow" tag to a link.
You can monitor outbound links in your posts and pages, easily allowing you to add or remove a nofollow tag, update anchor texts, or remove links altogether.
And you? Are you using these plugins or some others too?
Please let me have your thoughts in the comments below, thanks!