One of the biggest myths in blogging is that you need to build traffic before you can make money. I bought into the illusion and it took me six months before I was comfortable enough to start making any money.
The wait almost drove me to quit my blogs.
If I had, I never would have been able to grow my blogs to over $86,770 last year.
I still don't get that much traffic, just over 50,000 monthly visitors total on five blogs. That's led me to learn as much as I can on how to monetize a blog and make money no matter how many people click through each month.
The secret is in one of two strategies, niche targeting of your readers or reaching larger audiences on other platforms.
Here's how you do both.
Post the Right Marketing Content on Your Blog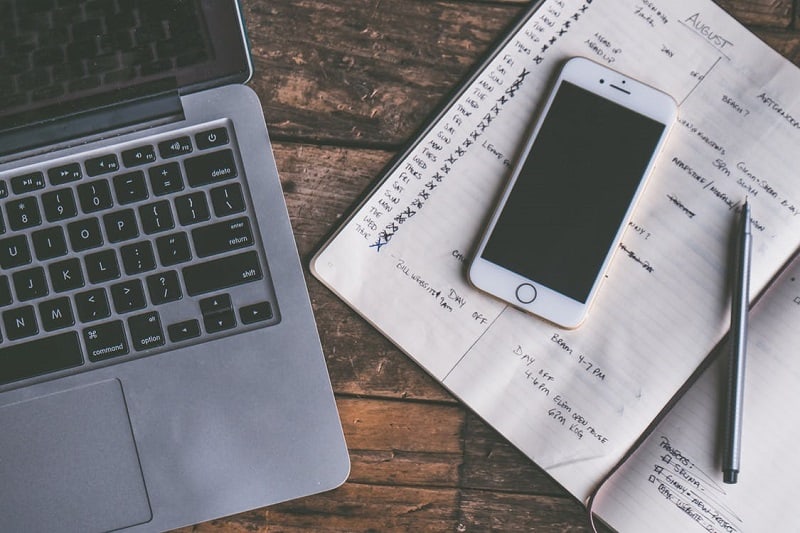 To some extent, making money online boils down to laws of probability—the larger the audience, the more potential sale opportunities.
Large traffic numbers increase your income potential because you have more chances to make a sale but there are ways to increase your sales on lower traffic.
Regardless of your audience size, there's one secret that can be more valuable to any internet entrepreneur.
Successful content marketing is the most crucial ecommerce concept you need to understand. If you rank for the right keywords, effectively address your audience's needs, and partner with the right affiliates, you can earn passive income with minimal visitor traffic.
Quality content is crucial to convincing your audience to make a purchase, tell their friends, and share on social media. It doesn't matter how you do business online; you must be able to connect with your visitors.
In addition to 1,000-word posts that rank for a specific keyword, consider adding some of the following media to your blog posts:
Video – connects with readers on a more personal level
Infographics – prove your point through numbers and hard data
Testimonials – help give you the social proof readers need to trust your content
Case Studies – give readers real-life proof that your content delivers on its promises
These four content ideas make it easier to emotionally connect and build a level of trust with your visitors. Word-of-mouth recommendation is almost always the most effective form of advertisement and implementing these interactive content ideas make it easier to interact with your visitors.
Partner with the Right Affiliates
You don't have to spend months creating your own products to sell.
Showing your readers how you make money online through your daily activities by recommending the products and platforms you use on a regular basis is called affiliate marketing.
Nearly every company offers an affiliate program that rewards you for referring future customers to their website. The important thing to keep in mind is that no two affiliates have the same payout.
With a small blog, you might think that Amazon links and Google Ads are the two most effective ways to make passive income online. That's usually not the case because the pay-per-click might only be a few pennies.
Let's say you have affiliate links for two products that cost the same price of $9.99. Amazon only pays you 5% per referral (49 cents per sale), but you can earn 50% of the purchase amount through an affiliate network like ClickBank ($4.99 per sale). You have to make 10 Amazon sales for each ClickBank sale to earn the same amount.
Because you can only include so many affiliate links in each post, it's so important to compare all your options to choose the right affiliates the first time.
Look Beyond Your Blog to Make Money Online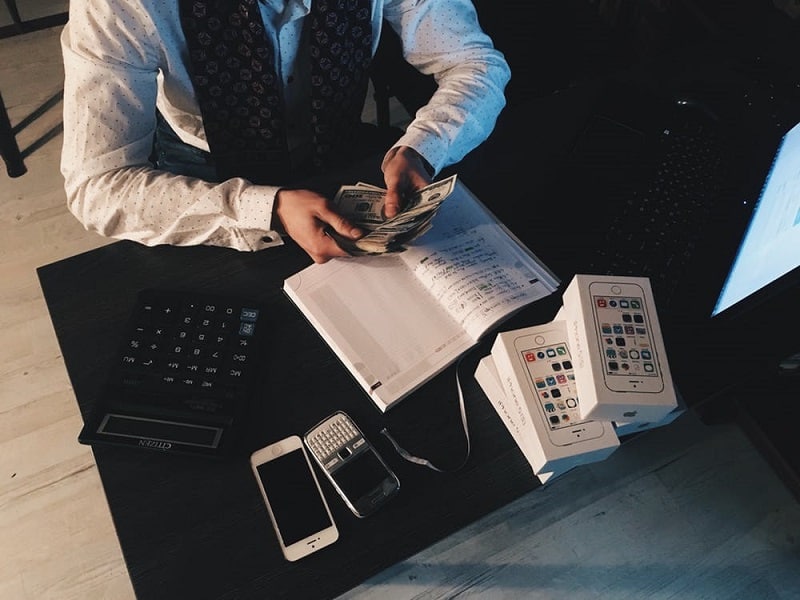 Blogging isn't the only digital frontier for making money online. In fact, it's one of many ways. In fact, your blog may just be a landing page to introduce your audience to your other online services on other platforms.
That's okay!
You can make even more money through other online media platforms to reach a different audience that may not even know what a blog is.
Self-Publish Your Own Book
If you're talented with the written word, you can self-publish an eBook on Amazon. Sure, there's an upfront investment of time and money to write, proofread, design a cover, and advertise before your book launches, but the potential royalties from selling your product on the largest online retailer is well worth it.
Amazon sells approximately 1 million eBooks every single day! This statistic doesn't even account for the Amazon Audible audiobook lineup.
Use your blog to drive traffic to your Amazon listings and don't forget to optimize your eBook product category and keywords to rank within the in-house Amazon search results too.
Teach an Online Course
If limited traffic means you're only able to make a few sales a month, you might as well sell high-value products and get the most out of each sale.
With a DSLR camera and some editing software, you can create your own "how-to" video courses for sites like Udemy and Teachable.
If you're more effective at speaking than writing, video can be your most effective media.
Online video courses have exploded in popularity as people prefer to watch videos than read a book to learn new skills like massage techniques, computer coding, investing, and photography. If you've ever taken an online course to expand your skillset, you know how useful these online courses can be.
While you might get all of $3 a copy for each book you sell, you can easily get $150 and more for your courses.
Video will only continue to play a larger role in the online world as we become more tech-centric. If you've been dismissing DIY videos as something only for funny cat videos, think again.
Make a Vlog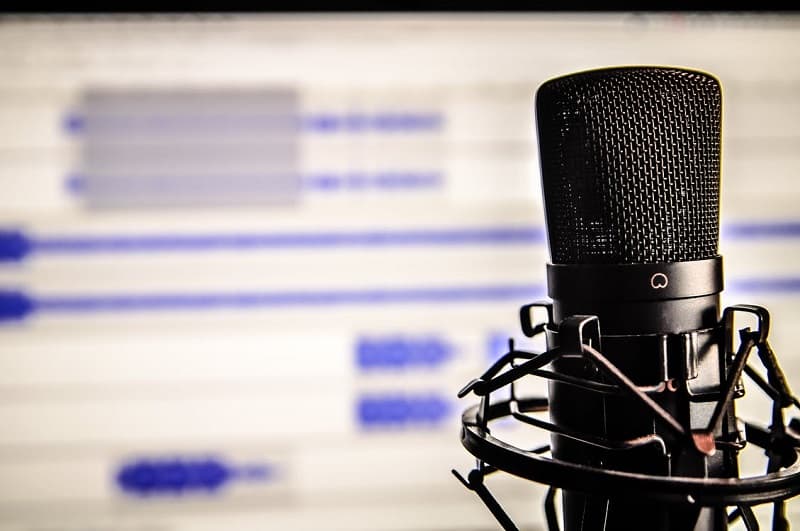 Although online courses are a great passive income avenue, don't overlook another tried-and-true income method, Vlogging.
It's never too late to create your own YouTube channel, Twitch channel, Facebook, or a Vlog on another video platform. Between advertising revenue, affiliate links, and product sponsorships, a 30-second video could net you hundreds or thousands of dollars in passive income.
Now that videos can rank in the first page of Google and Bing search engine results, your videos can rank for keywords your written blog posts don't.
Start a Podcast
Another way to promote your blog and content is with a podcast to reach an entirely different audience that enjoys listening to a weekly dialog between the host (you) and an interviewee to learn something new.
The beauty of podcasts is that they can be played on demand (even five years from now) and reach an audience that prefer audio playback because they don't have the time to sit down and read or watch what you have to say.
Use your podcast to promote your favorite products, sponsors, and even your own courses, newsletters, and digital content.
Your Turn: Transform Small Blog Traffic into a Goldmine
Owning a small blog doesn't prohibit you from making a solid online income. By partnering with the right affiliates and promoting some your other online ventures, even when you're not physically producing a product or service to sell, a blog can boost your income when you market your content efficiently.
Reach other audiences on larger platforms or deliver a hyper-targeted product to your readers. Either way, you'll start making money even as you wait for your traffic to increase.