Building a good reputation online is not an easy task: it requires constant work since every aspect, even the smallest, can have an enormous influence.
For example, the biography of your Twitter profile: an abstract of only 140 characters, essential to get an idea of the user on the first shot.
Whether you are a novice or a professional on social media, these are some tips you should follow for writing an effective bio on Twitter.
You Just Have 160 Characters
Well, these are 20 characters more than a tweet, but with your Twitter bio you have to make the world understand who you are, what you do, what you love.
The challenge is formidable!
Your Twitter Bio Appearing in Search Results
When someone searches you on Google, they will find your Twitter profile among the results .
Including the description of it, in other words your Bio.
Just keep in mind that it's the most visible across the internet (with no intention to create anxiety!).
Being Predictable is Easy
If you've read a dozen Twitter bios, then you have read them all.
In principle, everyone loves something, have a passion for something else or have a favorite food.
You need just a little originality on Twitter to be noticed.
Do Not Be Anonymous
If you have an anonymous profile, many will think that you have a fake profile, especially if you still have an egg as a profile picture.
The profile picture is, in short, an integral part of your bio on Twitter: do not neglect this aspect!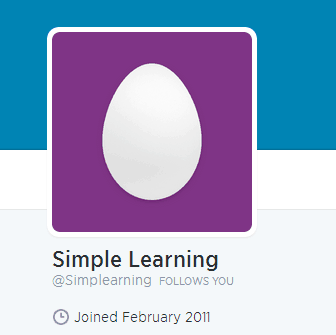 You Do Not Need to Be Funny
Someone manages to be funny, but you don't have to necessarily focus on the smile to arouse interest.
Furthermore, the results are worse when you try desperately to "be nice" and this simply does not work.
It's true in life, but this is worth double on Twitter : also because you have very little space available in your bio!
Being Creative is Not Easy
Often you believe you had a brilliant idea, but you end up being terribly predictable.
Just avoid the banality, especially when you are talking about yourself!
Do you need a little help?
I've found this tool, Twitter Bio Generator.
Try it, it's funny!

7 Ingredients to Write an Effective Bio
Here are 7 ingredients to write a good profile.
Remember, an effective Twitter bio is:
1. Accurate : it says who you are or what you do
On Twitter you should use your real identity.
Even if you have a passion for Game of Thrones, there is no need that you refer to yourself as "Mother of Dragons" or "The Tyrion of the Outer World".
Some might find it funny, but it's better to focus on who you really are and what you do.
2. Exciting : make it sound cool
On Twitter you need to be original and make your bio exciting.
If you consider yourself boring, this is not the right place to show it to the world.
Use an upbeat and positive tone.
3. Targeted : attract people like you
On Twitter you interact primarily with people like you.
In other words, in your niche.
The people who choose to follow you are doing it because they see you share the same interests and they realize that you have something in common.
Use specific keywords that describe your position and your role.
You should read : 4 Awesome Free Tools to Increase Your Twitter Exposure + 7 Useful Tips
4. Flattering : talk about your achievements
Think of your description such a curriculum.
A great resume makes you get a job.
A catchy Twitter bio allows you to attract many followers.
You should explain your achievements.
What have you done?
If you are a parent, "mom" or "dad" are important achievements
If you open a business, call yourself "entrepreneur"
If you are a jogging addicted, you are surely a "fitness guru"
5. Human : prove that you are authentic
Do not risk of being taken for one of those fake profiles.
Start by removing the egg and placing a real photo as your profile picture.
At this point you can go crazy with love for beer, computers, music, sports or porcelain dolls.
As we have already said, people want to follow you for what you really are and your passions are a great way to be authentic.
6. Intriguing : invite people to follow you
Try to arouse the interest of those who read your description focusing on curiosity.
If you are a traveler, for example, people will wonder if at this time you are somewhere in the world.
7. Connected : use hashtag, tags, and links
Your bio can be connected to something that represents you outside of your profile.
Hashtag : for example, if you deal with SEO, you can just write #SEO to connect your bio to be mentioned within your niche.
@ : if you work in a company or are in some way connected to any other account, connect your profile with these
Link : you can also insert links in your description. If you have more than a website to mention (one can be added in your profile settings), you may use this space to recommend it. Beware, however, of the number of characters it takes.
Conclusion
Finally, keep in mind a few things:
You don't have necessarily to use all 160 characters
Even if you are shy, do not feel guilty to talk about yourself : it's the purpose of a bio
Do not follow the conventions
It will take a few attempts, before being able to meet all of these parameters.
And take into consideration that the description is one of those parts of your Twitter profile that you can – and over time you have to – change.
And you, how is your bio?
Do you have any other hints to share?
Please let me have your thoughts in the comments below, thanks!
Ah! And be sure to follow me on Twitter here! 😉