If the design of your website or your blog is not good enough, it is very likely that you are going to face one of the following two situations.
First, if you are a brand or an SME, you are losing opportunities to do business. This is translated into potential customers running away from your site, because it does not give sufficient guarantees about your reliability.
Second, if you are a professional who is on the internet to make personal branding or if you are a marketer who has set the goal of earning online, you are giving a bad image of you and you are not taking care of your best interests.
To make it short: the design of your website or blog is essential to reach the goals you want to achieve from your online presence.
Any error in web design has an impact on your credibility and your ability to get good results through digital marketing.
If you have a website with poor layout, then you should consider a brand new dress for it!
Here, there are five important points to keep in mind when choosing to improve or create a new website design.
1. Loading Time
One of the vital parameters for your website is the loading speed of its pages.
More precisely: it plays a key role in influencing the user experience of your visitors.
For example, it is known that 40% of the web users leave a page that takes more than 3 seconds to load.
The average time that visitors to a website are willing to wait for the loading of your site is only 2 seconds.
Hence, the increase of web traffic on a blog is related to the loading speed of its pages.
This has also reflected in the bounce rate: slower web pages have in fact a higher bounce rate.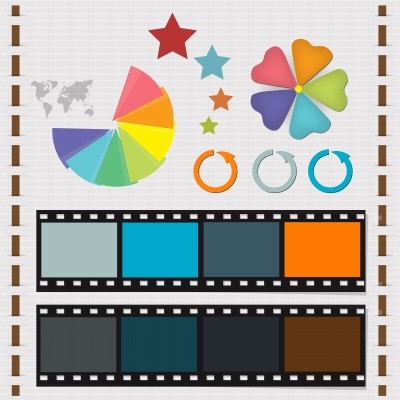 2. Color Scheme
The colors you choose to use on your website have an impact on the results you get on your visitors.
More precisely: green and blue are connected to an increase in traffic of 3% and 2%, while it seems that red is connected to a loss of 1.3% of traffic.
Among other things, it has been proved that sites with a layout that includes a combination of dark colors have a 2% more of web traffic.
Instead, those who have a layout with a combination of light colors have a minor increase in online traffic, estimated at 1.3%.
3. Layout
You need to think well about how to organize the layout of your site, most of all the part above the fold.
What else can be said?
A good web layout really matters, because increases your customers and readers perception, at the end.
Hint : the average online user reads web pages by drawing an F with eyes, so be sure to organize your site according to this statistic.
Also, the visitors normally focus on the first two paragraphs of the content of a website pages – and that's why is convenient to use online the method of the "inverted pyramid" (which means explaining the main topic in the first lines of an article).
Many times, online readers simply scan the subtitles and bulleted or numbered lists of a content (I do the same sometimes).
4. Trust
The design of a website has a strong impact in determining the trust of visitors.
In this sense, as many as 94% of the people who surf the internet mention bad design as a sufficient reason to have low confidence in the content they find on that specific website.
So, how can you increase the perceived authority in respect of your blog?
There are some points you should keep in mind :
– increase the number of links to and from authoritative sources;
– show the logo in the pages of your site and indicate which are your main customers (create a "testimonials" page);
– display the numbers of followers and fans of your Twitter, Facebook and Google+ business profiles;
– avoid ready-made templates (or at least make some customizations at the end).
5. HTML5
It has been proved that sites which make use of HTML 5 have major advantages, in terms of a greater number of page views, which can even double since when you start using it!
Therefore, you should think about adopting HTML 5 as soon as possible, as well as a mobile responsive theme.
I have updated NoPassiveIncome blog to Genesis Framework since two months already, using a personalized Magazine PRO child theme, and I am surprised of the results in terms of ROI, users experience and increase of traffic.
Conclusion
These are five of the several reasons why you should change the design of your website or your blog, if it is outdated.
Remember: think carefully!
If you leave it as it is, in the long term you can say goodbye to your strategies, personal branding, lead generation, online sales etc.
At this point, this is your turn.
Take action now or fall behind the progress of technology and web design.
What do you think?
Do you have a mobile responsive and HTML5 design on your site?
Please share your views in the comments below, thanks!