Many people think that after every Google update, the rules change. You've probably heard "this works", "that works", "this doesn't work", and so on. Believe it or not, the main rules for everyone who understands the SEO game are almost the same. Typically, Google penalize the people who don't know how to do SEO correctly. They penalize duplicate content, low quality content, private blog networks and so on. Every experienced SEO expert knows that these things are not ethical. But these SEO experts that have optimized their sites the right way, still rank high on Google.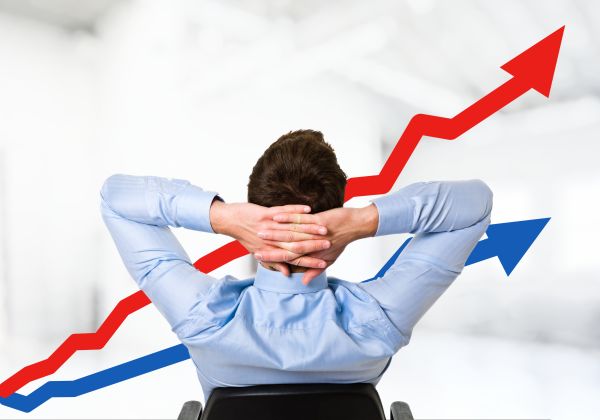 What is the right way to think ?
Just think what Google want from us. They want only one thing – quality content for their users. That is. So for example, if you rank a site with low quality content, Google will find this after some time. So, if you for example rank a site with low quality content Google will find this after time. Google penalize sites with low quality content, and sites that have been using unethical tactics for fast ranking which they don't deserve. If you create quality content, and if you use only white hat tactics, you won't have any problems, no matter how many updates your site will see.
In this article, I'm going to explain you how to optimize your sites the right way.If you follow my instructions, you probably won't have any problems.
Quality content – the most important On-Page Factor
Why is the quality of your content so important, and how will Google see that? Actually, Google is not a person. They can not read content, they can not understand is any article important, informative or interesting. They can only see things like the number of keywords, the keyword density etc, which is not enough. So they use other factors to see the quality of your site – Off-page factors.So, if you have a high quality site, Google will be able to detect that based on Off-Page factors, they use.In practice your On-page optimization affect your Off-page optimization.Let's discuss how it works.
Here is what will happen if your site content is quality.
First
People will start to link to your site from different places, like forums, blogs and sites. If someone creates a directory of sites in your niche, guess who will be there – you; because you have quality content and all site owners will like you. If someone asks something in any forum and the answer may be found on your site, people may reply with a link to your site. Bloggers will love to link back to you.So your site will start getting links naturally.Google will see that.
Second
People will start sharing your content at different social media sites.That is why it is important for you to place as many "Like" buttons on your site as possible. Google will count them. They will also count the ratio between your number of likes and your total visitors. So, if your content is quality, you will get more likes. It's not a big secret that the number of likes has become such an important factor after the Penguin Update.
Third
They also analyze the users behaviour.They can see how long people stay on your site, how many users visit your site, and how many of them visit it again. It is obvious that if you have quality content, you will have better results, which in turn will affect your ranking.
We will never be able to understand exactly how Google work, but we know what they want to find – the best sites. So the best way to get a high ranking is to write high quality content. If the algorithm changes after time, the affected sites will be those with low quality content. All sites and blogs that have quality content will be on Google.
Here is an example of one of my blogs, about surveys for money. It ranks at first several pages of Google for this competitive term – surveys for money. And believe me, it is almost without any back links. I just create quality content articles where I teach people how to make money from paid online surveys. I only offer free surveys there, so people love my blog, and Google love it too!
For me, the most important On-page factor is the quality of my content.
Now, let's talk about other factors.
Must read: 8 Helpful Tips, How To Promote Your Blog
Keywords in title tag.
You probably know that putting your keywords in your title is one of the most important factors. Some people say your title has to contain your keywords at the beginning or at the end of it. For me, it is almost the same. You won't see any big difference in your ranking.
Here is one thing that Google has changed after the Penguin. They just started to prefer naturally looking title tags, instead of manipulative ones.What do I mean by that?
See again my blog, and the first post here:
How To Find Legitimate Online Surveys for Money Sites
That way, I can rank for keywords like "surveys for money", "legitimate surveys", "surveys for money sites", and more. This is a natural title.
Here is what I mean by manipulative :
Surveys for money – Legitimate surveys – Paid online surveys
After the Penguin, I can say Google would prefer the first one, because it is natural.
Keyword density
The next On-page factor we will discuss is keyword density. First of all, let me explain to you what keyword stuffing is. This is when you repeat your keywords many times. Believe me, there is no need to do that. Google has become much more smarter and you can get penalized for that.There is no need to have keyword density over 1%. Yes, you heard right! With keywords in the title and 1% keyword density, you can rank very well after the Penguin. Several years ago the perfect keyword density was about 3.5 – 4%. These days are gone. Believe it or not, Google do not care about your keyword density. They just try to understand what your site is about, not how many times they see your keywords in the text. If you want to, you can increase your density to over 1%, but the point is to spread your keywords naturally in the text. Create your content so it looks as natural as possible.
Total number of keywords
Several years ago people wrote articles between 300-400 words. These days we can see that Google slightly increased the required numbers. Now, many SEO experts suggest 400-600 words per article. If you create 700-1000 words, your page will rank even higher.
If you are interested to learn more about Google Penguin Update, read this article: 10 Tips to Beat Google Panda and Google Penguin Update