The latest updates in the Google algorithm has meant that link building from high authority websites is now more important than ever.
Gone are the days of automated link building and mass submissions to directories and article syndication websites. Google has upped the ante and I'm going to give you the tools to play high-stakes link building.
Link building is quite often seen as a manual chore, the takes a significant amount of time and is often outsourced to countries that are willing to do repetitive tasks for lower than standard salaries.
With Google's latest updates, please often arduous strategies will no longer make the grade and sites that fail to keep up with ever advancing link strategies will fall behind the crowd.
Here is how to use search footprints to supercharge your link building campaign.
What is a Search Footprint?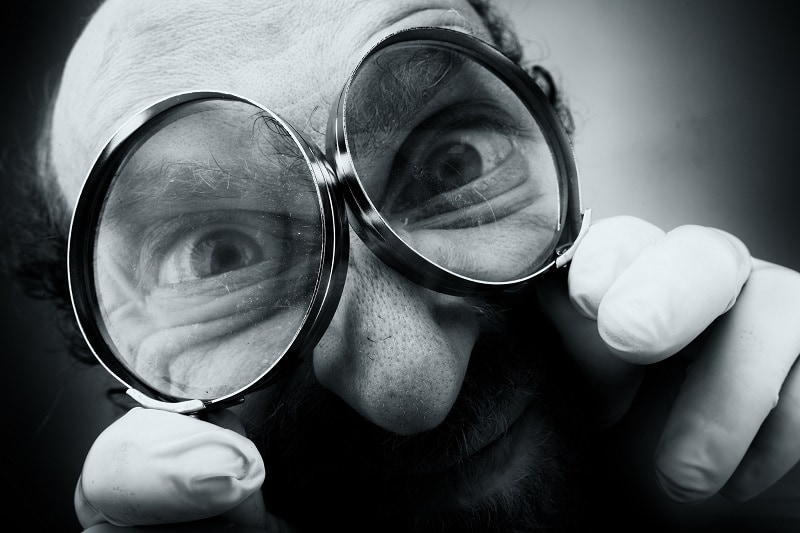 A search footprint is a phrase or sentence that may show up on multiple sites, based on the platform or CMS that they using.
If one is searching for forums, then using the following search footprint "Powered by phpBB", you can find a number of forums that use phpBB.
Using this particular example, if you wanted to find forums to share the latest Dreamcast homebrew or modification, you could use the following search footprint to find related forums: "Powered by phpBB" Dreamcast".
Now with that in mind, there are a huge number of different search footprints you can use to find anything from blogs to comment on, to guest post opportunities and so much more.
Basic Link Prospecting With Footprints
Blog Commenting
You need to form your search footprint around the type of backlink that you're looking to acquire.
For example, if you're looking for blogs to comment on, a frequently used footprint would be "leave a comment" (this search alone returns over 761 million results):

Obviously, you're going to want to drill down into this data and try and acquire some topical backlinks rather than commenting on everything out there.
Let's say, you have a website that sells lawnmowers and you want to create a number of backlinks from blogs. By adapting the previously mentioned search footprint, you can find gardening, DIY and related blogs really easily.
Example of Footprint:
"Leave a comment" gardening blog

Now, I highly suggest that you don't go crazy with this strategy, as most of the blogs will have Akismet enabled and spamming them will result in permanently blocking any future link building activity for your domain on the WordPress platform or any other sites that utilise Akismet.
Try to build relationships, not backlinks.
This guest post is a perfect example of how a few comments left on relevant blog posts, quickly resulted in a guest post opportunity. Engage the webmaster and offer real input.
Pro tip: "Hi Nice Blog / Your RSS feed isn't working / Good Point" are perfect examples of how to get quickly smashed under the ban hammer of an admin.
Blog Commenting Footprints
"Add New Comment"
"Leave a comment"
'Leave a Reply' 'Name "(required)"' 'Mail (will not be published) "(required)"' 'Website'
"Reply or Comment"
"Post new comment"
"Add Comment"
"Login or register to post comments"
"Sign in to comment on this entry"
"Write a comment"
"Leave a Reply"
"Comments (You may use HTML tags for style)"
"blog comments powered by Disqus"
"Comment on this Post"
"Comments on this entry:"
"Notify me when new comments are posted"
"Reader Comments"
"You must be registered and logged in to leave comments."
"Notify me of followup comments via e-mail"
"Enter this code to prove you are not a robot:"
Guest Posting
Acquiring guest posts can be surprisingly simple, and as a result of the recent destruction of a number of well-known blog networks will soon be a very sought-after link acquisition strategy.
Guest Post Footprints
There are hundreds of excellent footprints out there, but some good ones are:
your keyword "guest blogger" OR "guest post" OR "guest article" OR "guest column"
your keyword "become a contributor" OR "contribute to this site"
your keyword "write for us" OR "write for me"
These tend to spit out a number of amazing quality sites that willingly accept guest posts. It's quite simple to separate the bad blogs from the good.
There are a number of excellent posts regarding the best way to contact these webmasters to ask for a link.
Taking Footprints to The Next Level
Now that you know what some of the basic footprints are, take a look at your favourite websites and try to find a phrase that appears on each of these sites and create your own footprints that will help you in your link building endeavours.
What are some of your favourite footprints and which one's do you have the most success with?
Please share your tips in the comments below, thanks!