Pinterest is among the most popular social networks used today for sharing photos and videos.
Thanks to the "images pinning" action, it has become an interesting tool for brands of different sectors : from tourism to fashion, but also food.
Pinterest has achieved early success thanks to its ease of use for expert users, but also for inexperienced members.
However, it may not always be easy to understand which strategy of social media marketing you should choose.
So here's 11 tips to get the best from your Pinterest account.
1. From Personal to Business Account
It's free and takes very little time to set up.
You can create a business account from scratch or by converting your existing one through this page.
For the visitors of your profile will not change anything, but you will have access to analytics that will allow you to monitor the performance of your account and find out, for example, the number of unique visitors or repins.
2. Write a Good Description
You have 200 characters to capture your potential followers through a description of your business in your profile.
Be careful what you write and use your keywords.
This will help capture the attention of your audience and will simplify the search of new followers.
3. Not Just Your Content
The famous rule of 80 to 20 (80% content external to the brand, 20% for your product content) also applies to Pinterest.
Sure, it will not be easy to resist the temptation to fill your profile with photos of your product, service or website, but for a correct use of this social media instrument, you should find topics related to your brand and pin pictures about it.
An example?
A fashion brand should look for aphorisms about the world of fashion or celebrities, a tech brand should pin about cool gadgets or a travel company can focus on the typical dishes of the world.
4. Build Relations
Again, the classical rule of the online marketer.
For a winning strategy, it is necessary to build relationships with your industry influencers and Pinterest is the right tool to do so.
You can repin their content, for example, and discuss it with them : it could be a way for you to be noticed or receive a positive feedback!
5. Rename the Images
Before to pin your images, you can rename them with your keywords.
This will help users find your images when they make the search for the keywords used.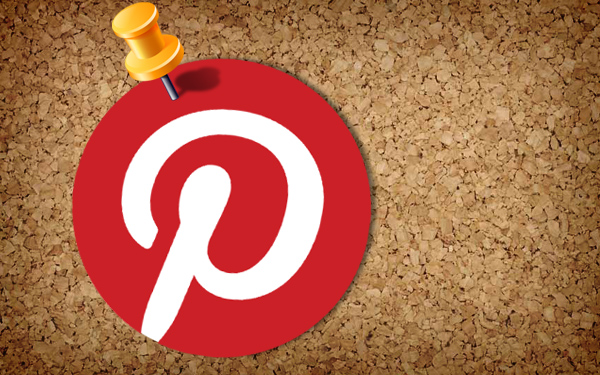 Image credit @ http://readwrite.com/
6. Pinterest = Inspiration
Another reason that has allowed Pinterest to climb the peak of success was undoubtedly his inspirational and emotional aspect.
Users, as pinners, love to be inspired by the social boards.
For this reason it is good to create boards that can excite and inspire people to dream.
Boards of art, film or photographs will be appreciated by your followers and will attract new ones.
7. Create Shared Boards
Have you ever thought to directly engage fans and influencers in a conversation with your brand?
With Pinterest you can do that by inviting them to pin their photos in a board you created.
If you're looking for ideas , visit the Top Group Boards account, which includes the best boards shared within the social network.
8. Pinterest and Corporate Social Responsibility
Users love the companies that share their stories and who explain their values publicly.
Pinterest can help you to do that.
Make sure that your board visually communicate the topics that are dearest to you to tell or the initiatives you have in place.
9. Replace Boards
Pinterest allows you to reposition the boards at your leisure.
It is advisable to reorder them depending on season and occasions.
An example?
Under the winter holidays you may place at top the collections of gifts and ideas of decorum, while during summer those related to leisure, travel and relax.
10. Use the "Rich Pins" Feature
Since some time already, Pinterest allows, through the Rich Pins, to add information and details to your pin, in particular:
– Article Pin: to add title, author, description and link;
– Product Pin: to add real-time availability, price and where to buy;
– Recipe Pin: to include ingredients, cooking time and information to serve the dish;
– Movie Pin: to write details about the cast members and reviews;
– Place Pin: to add addresses , phone number and maps.
These can be very useful to provide as much information as possible to your users thus being credible and reliable.
11. Optimize Pinterest for SEO
To get the most out of your Pinterest account, you should optimize it for SEO , for example:
– write carefully the section "about";
– include the link to your website;
– use the language of your potential target;
– use carefully the description of the images pinned;
– be sure that the images have an appropriate name;
– use the hashtags;
– give relevant titles and enter the proper keywords to the boards name.
Conclusion
These are just some of the tips to successfully integrate Pinterest into your social media marketing strategy.
The best suggestion to give you is always to experiment new ways to market yourself or your brand!
Not all the topics are equal, and neither are the users.
You should test your target audience, propose new topics to discuss about and new images to share.
With some proper efforts, you will be able to achieve great results.
And you?
Do you have any other tips to share?
Let me have your thoughts in the comments below, thanks!
 And do not forget to follow me on Pinterest!