We all know about the big players in the social media world – but Pinterest may not be on everyone's radar. Well, if I told you that it dishes out more referral traffic than LinkedIn, Twitter and YouTube combined maybe you should take note. It is currently growing at a very rapid pace and is especially popular with the post-grad female demographic.
The simplicity of Pinterest makes it very popular too. Basically after signing up you add a little bookmark to your favourite's bar which allows you to start "pinning"…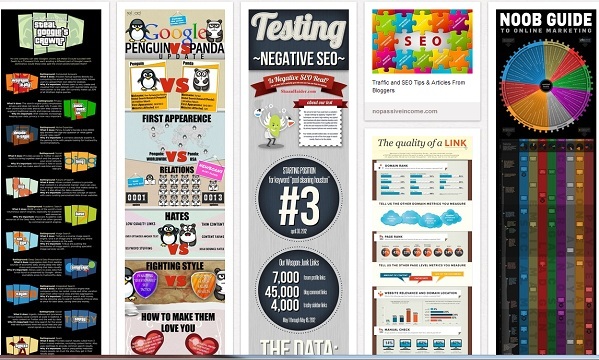 So, what is Pinterest?
Pinterest is a kind of online pin board that can be used in a number of ways. It can be used just like a real pin board for things like organization, planning, and showing things off to the world. On Pinterest you can post your images, videos, and anything you find on the Internet onto a pin board for any number of reasons. You can post it so you don't forget it, to keep things organized; you can use it to plan, and many other things.
But on top of these functions Pinterest uses what it finds out about you through what you post on your pin board to connect you with other people with the same interests, making it a social media network as well. Through meeting other people with your same interests Pinterest lets you learn more about what you like and discover completely new things that you would probably be interested in.
At the time of writing this it was invite only – but this is not a big deal as you can request an invite from the site. Once this part is done you can set up your account and get started. I would suggest making a few pin boards up with a few different categories – make sure to include a personal one too, maybe some holiday destinations, or dream destinations……
So how do I get traffic from Pinterest?
The great thing about pinning your images on your boards is that the image contains the original link, so if people click on the image they are directed to the site. You can also re-pin other people's images and videos onto your boards doubling the link. Imagine the ripple effect of this for a second? You could effectively have an image that could be re-pinned over and over and over again……..each time with a link to your site. It allows followers too much like the other social media platforms so each follower you have will see your boards.
Twitter allows you to write a tweet of 140 characters, this tweet gets sent out on your twitter feed and your followers can read it. But they will only see it if they are on their timeline at that moment. The big advantage with the way Pinterest works is that it is designed with a form of endless scrolling, which means you can get lost for hours and never run out of things to find on the page.
There is a great set of analytics tools with Pinterest, these tools will allow you to see things like how much traffic you're directing to your website from Pinterest, how much traffic is being directed to your Pinterest, and exactly where the traffic on your Pinterest is coming from. This allows you to find people promoting your business and reward them in some way, which of course leads to more promotion from that person.
Must Read: How to Use Pinterest in Your Marketing Strategy
Increase your Online Popularity with Pinterest
A common thing going on at the moment is running a competition; this could include a small prize, an eBook, or even a cash prize. This should also link to your site and people could have to sign up to your mailing list in order to get their prize. There are many ways Pinterest can be used. I have seen all manner of companies using Pinterest, from wedding dress makers, bathroom specialists, and even plain old boring Internet Marketers. The point is there is a place for everyone.
I have seen businesses use it to promote their company's 'human side' a bit more by putting pictures of staff events on there to show off their friendly side for possible employees.
I have seen people promote their cupcake businesses by showing off their latest designs.
I have seen Internet Marketers promote themselves by pinning how-to videos and images of their guides and courses.
Another great feature is the ability to cross-pollinate with the other social media giants. For example if your company has a Facebook page, that account can be synced with the company's new Pinterest channel and people from the Facebook page will see on your feed that you've started to pin things on Pinterest. They are then highly likely to go and check it out, further reinforcing their connection to your business.
These are just a few ways to use this emerging social media giant. The great thing about Pinterest is it allows people to be creative – a key aspect in any marketing plan.
Are you on the Pinterest train yet? If not, you should think about getting on board.