A powerful Email marketing is deficient without a good big subscriber list. But, this isn't a problem anymore as many ways are available today to get more subscribers for Email list.
Generally, website owners make use of their own websites to bring together various Email addresses to enlarge their email list.
Moreover, some of the website owners create different websites just to fetch more email addresses to gear up their email marketing drive.
Nevertheless, professionals have come out with some valuable methods to add more addresses on the subscribers list.
Here are some of the ways to get more subscribers to your email list.
Keep Up with Online Social Groups
Today, most of the people are inclined towards social networking sites such as Facebook, Twitter, Google Plus and MySpace.
If you create such a community just about with the subscription list, you can easily encourage email addresses of the people.
Visitors will join your community which will directly enhance your subscribers list. Even, you can showcase them the benefits that they can acquire by joining your community.
Integrate with social communities and get integrated by more visitors.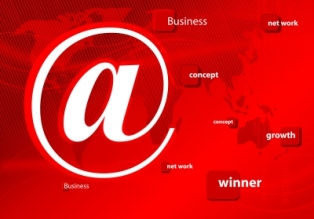 Make Call to Action More Valuable
By and large, people tend to choose the services in which they get benefitted as well. If there lays a swap over offer in your service, you will definitely fetch more subscribers.
Based on your services, you can add diverse value offers such as add-on coupons, membership advantages and the like.
This enhanced call to action will ultimately lead to more signups on your link.
This will not only bring in more subscribers but also bring positive feedback from all your subscribers about the services offered by you.
A Uniquely Designed Submit Button
Not only has the services, but the layout of your website also plays a big role in welcoming more subscribers.
So, make sure that your website is designed by an experienced professional who not only makes it appealing but functional as well.
What really matters on your website is the submit button. The submit button should be flashy, glittery and all the more spontaneous in the working.
A colorful Submit button will definitely compel the visitors to get on your services by unlocking the key.
Offer Honest and Trustworthy Services
Try to engulf your subscribers through value services.
Basically, people opine that the words said by the owners are never fulfilled. You can easily negate this thinking by offering true services to all your customers.
This will eventually lead to more subscribers on your email list. This way, you will certainly gain their trust and they will become your regular visitors.
In fact, these regular subscribers will even recommend their friends or relatives about your services. Through their recommendations, you will undeniably get in more subscribers.
All these methods are not only cost-effective but time saving as well.
So, follow these steps and boost up your website performance and get more subscribers on your email list that too without incurring much expense.