Building an internet business and having exponential growth is a great and inspiring process which most people just don't understand when building an internet business online. Creating an internet business is not easy, but it is about learning what your audience wants, writing excellent quality posts and fine tuning your blog for maximum profits.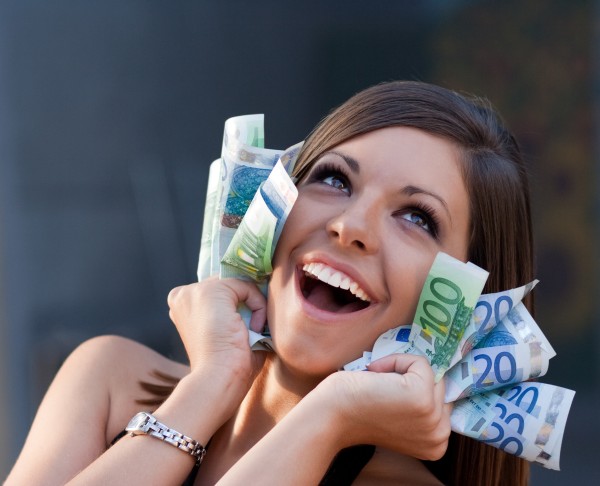 The Traditional Get Rich Idea
Traditionally we are taught to take a certain amount of money out of our paychecks every month and slowly after years of discipline and saving when we are old we can be wealthy and enjoy the luxuries.
The Hope and Pray I Get Rich Method
After saving each month my 10% and investing it in various stocks after 25-30 years I should have well over a million dollars, well at least that's what everyone wants you to think and here is why!
No one wants you to be different. Remember back in high school and you tried something new or wore the wrong clothes? Everyone poked fun at you, because you weren't fitting in. The same reasoning is found today financially.
Everyone wants you to work long hours 5-6 days a week because it's what they do. People do not like change and the fact is no one wants to see someone do better than themselves, because most people are selfish. Just a plain cold truth.
Everyone is afraid to talk about what if the market crashes? Like it did not to many years ago? Having a business that can operate world-wide will be affected but not as much as the stocks that you might have invested in!
What Everyone Wants to Hear Compared to Reality
Everyone wants to be wealthy and prosperous, and there is nothing wrong with that however, they do not ever start the process of learning and achieving their goals to become wealthy. Any site that says getting money online is easy is lying to you. If you don't believe me picture this.
You are walking down the beach and you are enjoying your day off, one of the very few you have to yourself. When someone approaches you and says "It looks like you need some money" he then hands you his briefcase and you find a million dollars inside it. He then turns and walks away without warning or a thank you.
You may be interested in reading: What is Your Business Model – Authority Site, Niche Sites or Something Else?
Please. Get a life, it's not ever going to happen. So what makes people think it would happen online?
So what is Getting Rich Quickly?
Getting rich isn't easy otherwise more people would be millionaires! Becoming rich through your internet business is going to take time, hard work, networking, planning and dedication!
The Smart Passive Income Blog owned by Pat Flynn took two years to earn him a six figure income. If you think about how long that took it wasn't very long. Considering that he is now working from home choosing his own hours to work as well as making passive income.
Two years. That isn't a very long time! Getting rich quick is exactly what Pat did, considering that it takes most people decades if not a lifetime to even become close to their goals! Take a look at the people around you, who can you point out that made an average wage all the way to six figures a year in two years? I bet very few people even know a person that did, but most of us won't be able to name one friend or family member who has.
Most people when they start an internet business believe that they are going to put a week or two's worth of work into their blog and they are going to achieve the top rankings and all of a sudden become a millionaire. I wish it were true, as the saying goes 'if it sounds to good to be true, it probably is'.
Do You Have What it Takes to get Rich Quickly?
You do not have to reinvent the wheel or even have a new software product that is going to revolutionize the online world, all you need to do is present something better than what everyone else is doing. Which is way more simple!
A lot of Ebay businesses are doing just that, offering something that the competitors aren't. Such as free gifts should they purchase a their product. Offering something that is unique and useful to a customer makes it more appealing to purchase. Make your internet business stand out and success will find you.
Why I Love Hearing Complaints Especially when someone says "I hate that…"
As an entrepreneur we have to think outside the box. Understanding someone's complaint is more than just agreeing with them. When you hear someone saying "I hate that…" it means a demand is not being met and this might be the opportunity for you to fill that gap. Offering a product or service will make both you and the customer happy because you are solving a problem in their life, and fulfilling one in yours (earning an income).
There are two different types of earning money online which is offering affiliate products, or offering your own product. Although between the two there are more things to consider, to read more about the different types of products you sell on the internet, click the link.
Getting rich quickly isn't easy, it's a process of learning, building, adapting to your audience and re-evaluating yourself and your business based on the market.