One of the keys to having a popular blog is having many newsletter subscribers. If you have many newsletter subscribers you can increase your blog traffic whenever you publish a new post. All you will need to do is send a newsletter with links to your latest blog post, to your list and you will start seeing an increase in your website traffic.
You can also send updates about latest offers, latest news, and latest guides to your subscribers. Having a lot of subscribers is one of the reasons why blogs like Social Media Examiner and Content Marketing Institute have had a lot of success. So it's absolutely necessary to have subscribers for your blog too.
Below are 5 tips which can help you get more newsletter subscribers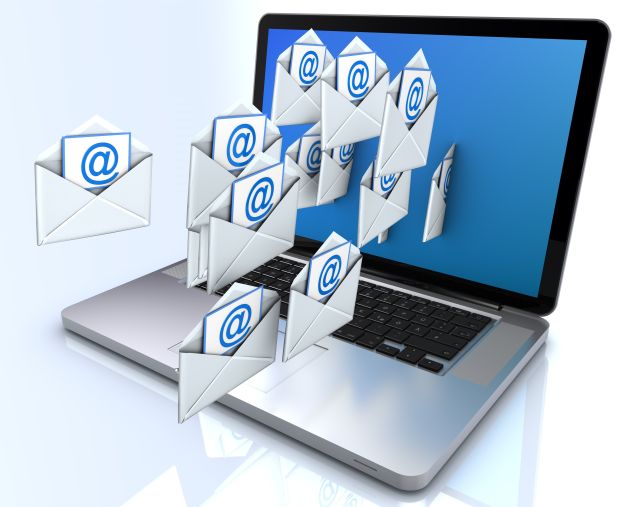 1. Have a sign up form on the header
One of the quickest ways to get someone to subscribe is by placing the sign up form on your header. If you place it on your header it will be the first thing your readers will see. So they will be more likely to sign up as soon as they visit your website.
An e.g. is Chris Brogan's website where you have a sign up form on the header. If you visit the website you will see that it is first thing anyone who visits the home page will see.
2. Use Pop-overs
Some people avoid using pop-overs, because they feel that it might disturb their readers, but before you decline this option, keep in mind that a pop-over can increase sign-ups. There is a study which proves that pop-overs can increase sign ups to up to 300%.
The best thing to do would be to try it out for your website and see how it works. Check if you get more sign ups and if it affects the bounce rate or browsing time of your blog. If everything seems fine you can continue using it, but if you have some problems you can get rid of it.
I have used them for both my blogs and found them to be very effective in increasing sign-ups without causing any problems for my readers (as the browsing metrics are almost the same).
3. Give a free gift
This is probably the best way to get more people to sign up to your newsletter. Usually convincing people to sign up to your newsletter to receive updates can be hard.
But if you give away a free gift like a white paper or a guide or a video, you can convince more people to sign up to your newsletter as people will want to get hold of the guide as it will more likely contain better information than the blog posts as its access is gated.
4. Have a call to action at the end of the post
Many people make the mistake of not having a call to action at the end of blog posts. At the end of every blog post you need to have a persuasive call to action which leads to a landing page where readers can download your free documents.
In the call to action let the reader know that they can get better tips by reading the free gift and then include the link to the landing page on which this free gift can be downloaded. This will increase the traffic to your landing page.
5. Place sign up forms everywhere you can
This is another important point to keep in mind. People will more likely sign up to your newsletter if you make it easy for them to find the sign up forms.
Usually the best place for a sign up form is the landing page, but along with this, you need to have sign up forms at the end of blog posts, on the side bars and in the blog posts itself (wherever possible).
These are five ways to get more newsletter subscribers. If you follow them strictly and try out all these techniques you should see a rise in the number of newsletter subscribers.
Have I missed out any other important points? Have you got any tips you would like to share with us? Please leave your comments in the comments box below.