Website maintenance is a routine process. A website is the primary tool for any business to begin its online marketing.
The reason why everyone keeps checking for new web maintenance tools and trends, is to ensure optimal performance of their websites. There are different aspects of the website that undergo changes.
Some of these changes become new trends while some cease to exist. It is therefore for a web developer to ensure that all the aspects are up to date and new from time to time.
What your web development work must cover?
An updated version
Smooth user experience
Excellent performance
Satisfying return of investment
Apart from technological evolution that is compelling web designs to adapt to new device screen sizes, Google would soon be back with another new algorithm update.
What are the things that you would be thinking of when you get down with your web maintenance this time?
Web Maintenance Checklist For a Website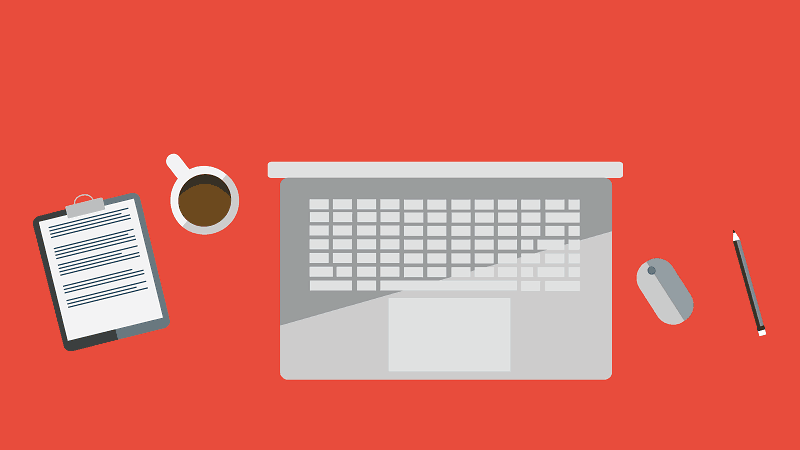 #1 – Backup Important Website Files and Data Offsite
Backing up important files and data offsite can help you to restore everything in case things related to your website go wrong. The internet is infested with hackers and spams, who can target your website anytime.
Some business owners think that adding anti-spam plugins and having a secured password is enough to protect their websites from security breach. However, that is far from the truth to speak of.
All your hard work can go to waste if your site gets hacked suddenly. To add another layer of protection, keep a back up of your website files and your database.
It's best to store them in a cloud based environment, since they are much more secured and you can retrieve them anytime after, in case your computer crashes down. Besides, they are not an easy target for high level hackers as well.
You might want to compare web hosting providers, as many companies are offering the backup service and it would be good to make a switch, or an upgrade.
#2 – Update Your Content Marketing System, Plugin and Software
WordPress is used by everyone from a startup blogger to fortune 500 companies. It is a popular content management system with functionalities that allow flexible management of website projects.
Besides, the CMS platform gets updated all the time. So if you are looking around for figures, WordPress has released around 130 version updates ever since its launch in 2003.
Another thing to keep in mind is that, whenever WordPress releases a new update, pieces of code or some plug-in that had already been in use would become incompatible or no longer function properly.
This also means that your website would no longer be able to support the older version and hence would become vulnerable to cyber attacks.
There is nothing as embarrassing as when viewers are not able to access a particular website function just because it is supported by an outdated plug-in version. This spoils your reputation along with the fact that people leave your website altogether and go to some other site. Updating your website CMS, plugins and software can help you avoid such unwelcome circumstances.
#3 – Watch Out For Domain Expiration
Keep a routine check of your website's domain name expiration date.
You would not want to come to that day, when you open your website to discover the 'this domain name has expired' message on the homepage. That is strictly unprofessional. If you cannot manage on your own because you have a hectic work schedule, then seek help from a web development service provider instead.
This is very important. Losing your website domain name will cost you the trust and the authority that you had managed to build up all these years. This is bad in the eyes of the search engines and of course Google.
Your website traffic will also fall. You might have to start all over again from ground zero.
#4 – Refresh Your Web Page Contents
Contents too have a life expiry date. Just like web development tools and codes, the language and the style of writing used become backdated.
Refreshing the content of your web pages will help to give your website a new look again. The whole point of doing business is to spread brand awareness and to attract new customers.
It also increases your chance to appear on the search engine more often especially when you have a seasonal promotional offer to make. So, update your website with new announcements, articles, case studies, etc.
Content marketing is a cost effective promotional tool with bigger ROI results to find.
#5 – Test Your Website's Display Compatibility
Will your website display correctly on iPhone7?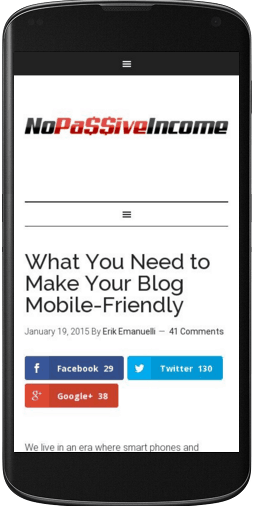 How about on an Amazon Kindle or the latest Android version?
Will it be displayed properly on the older version of Window?
Latest statistics would suggest that the number of website visits made from mobile devices is higher than desktop devices.
However, not all of your visitors could be from mobile devices.
Poor mobile optimization could mean that you are ignoring a significant portion of your target market.
An updated mobile optimization and coding technology can help to display your website correctly for every potential customer irrespective of the type of device they use.
Don't let even the minimum revenue to leak away from your reach.
Use this tool from Google to check if your site is mobile-friendly:
https://www.google.com/webmasters/tools/mobile-friendly/
#6 – Recheck Your Site's Contact Forms and Tracking Numbers
This is very important. New year will begin with a peak in sale and online activities. You would not be able to check their functionality properly at that time.
There are several reasons why contact forms malfunction and tracking numbers fail. Regular monitoring can help you overcome such accidents.
There are often instances when a contact form functions properly but the problem could lie with the email address of the recipient. Therefore it is necessary that you test them on a monthly basis.
#7 – Quick Check Your Business Listing Pages
Make sure that the three essential elements ( name, phone number and address) are correct. This is essential. Do not forget to monitor your online presence and your customer reviews daily.
This will save you a lot of headache from things like duplicate listing, bad customer review impact and even incorrect information.
As you can see, your web development should encompass everything from design to technical.
So what's your next web maintenance step for next year?
Did any of the above mentioned suggestions help you?
Please let me know your views by leaving a comment below, thanks!